Here's Where You Can Stream Die Hard This Holiday Season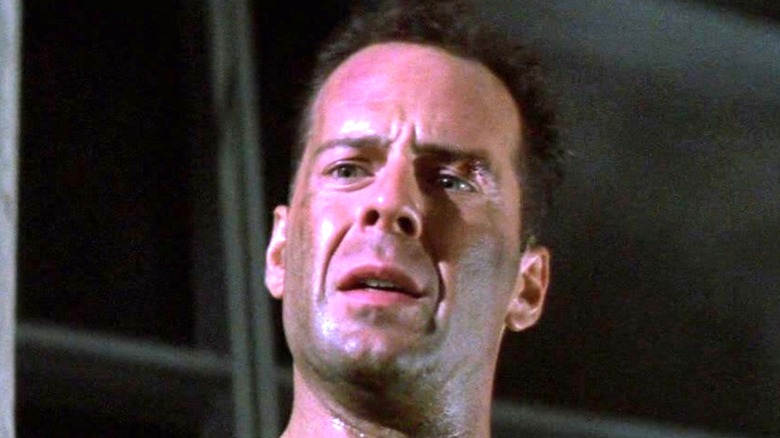 20th Century Fox
It's an internet debate that's existed for years: Is 1988's "Die Hard" a Christmas movie? 
Released in July, many people feel the film should be considered a summer blockbuster rather than a holiday classic. However, the entire thing takes place on Christmas Eve, and the main character John McClane (Bruce Willis) is tasked with saving his wife from a themed office party. "Die Hard" screenwriter Steven E. de Souza has all but confirmed the Christmas connection, and it's regularly brought up on must-watch lists during the month of December. The flick has spawned several sequels, though none have had the festive influence that the original had. 
So now that we've established that, where can you get your eyes on "Die Hard" without having to purchase a hard copy? Surprisingly, you won't find the movie on Netflix or Hulu. But there are several other streaming options for those wanting to see a little bloodshed this holiday season. 
Die Hard can be found on iTunes, Amazon, Peacock, & YouTube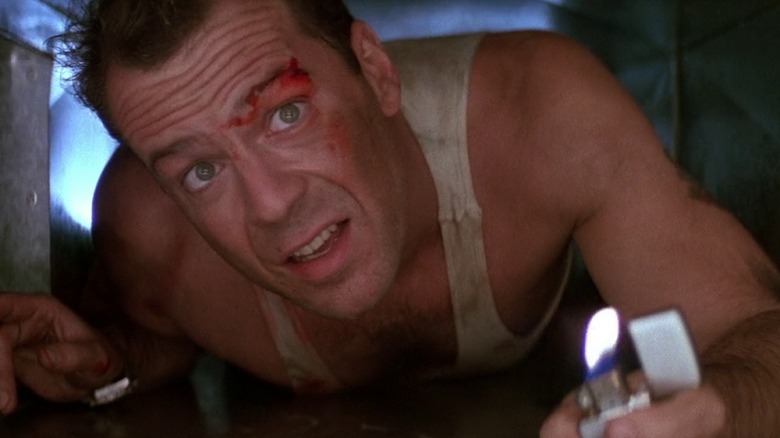 20th Century Fox
"Die Hard" fans wanting to see John McClane do his thing this December actually have a few streaming apps to choose from, but only two that won't involve pulling out your wallet. Amazon Prime subscribers are able to watch the action classic for free through IMDb TV, though it's unclear for how long. People with Peacock subscriptions are also able to access it right now at no charge. 
"Facing Christmas 3,000 miles from his estranged wife and two children, New York policeman John McClane flies to L.A. bearing presents and hoping to patch up his marriage," reads the original "Die Hard" synopsis. "Hans Gruber is in L.A. as well, but he's not there to give out presents. He's there to take: more than $600 million in bearer bonds from the Nakatomi Corporation, where McClane's wife Holly is an executive. When the takeover becomes hostile, it's up to John McClane to take on the terrorists — but not without a sense of humor."
Those wanting to rent or buy "Die Hard" will have to head over to iTunes, YouTube, and Vudu to get their copies. At the time of writing, all three apps offer the film for $3.99 and $7.99, respectively. 
And if you want go all in and watch all of the "Die Hard" movies, there are a variety of platforms that will help you do just that.