Bat-Signal Shines Over Los Angeles In Honor Of Adam West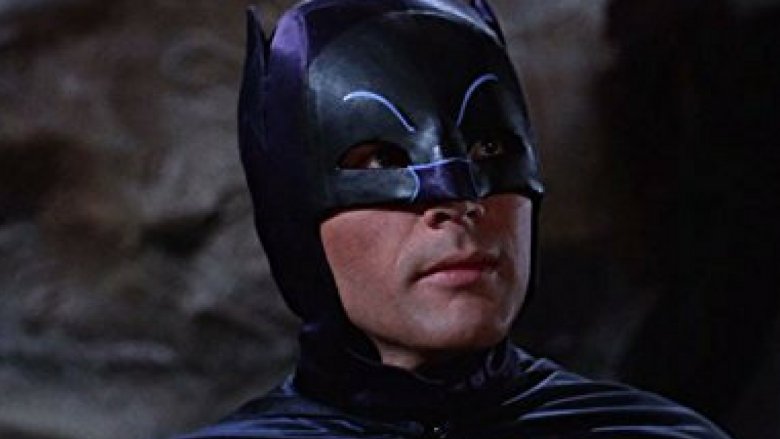 Adam West was honored in the sweetest way on Thursday night. Los Angeles Mayor Eric Garcetti shone the Bat-Signal on City Hall in honor of West, who passed away last week at the age of 88 after a battle with leukemia.
West's quirky take on Batman for the 1960s television series quickly made him a favorite with fans of the character, and tributes have been pouring in since his passing, with many stars honoring him on social media and with Family Guy, on which he starred for 17 years, set to air a tribute episode this weekend. The Bat Signal ceremony brought in hundreds of fans, who assembled to honor their superhero.  "Adam West taught us that each one of us had a heart of gold and that we could have a fun time doing it too, and there will never be a Batman like Adam West and there will never be another Adam West," Garcetti said at the ceremony. 
Burt Ward, the Robin to West's Batman, was also at the ceremony, and offered a heartfelt speech on what West would want the assembled fans, many of whom were in costume, to know. "He would tell you that we're all on this planet for such a very short period of time, to make the most of every day you're here, to be with your family, be with your friends, be kind to people," Ward said. "It's such a difficult life, I'm telling you, it's not just fighting villains like we do on camera. Life is difficult. But I'm not here to preach to you, I'm here to tell you that my friend Adam would want every single one of you to be incredibly happy and to be joyous, because he spent his entire life as a performer making people happy, making them laugh, and trying to make this world a better place."
You can watch a video of the ceremony below.
Mayor Eric Garcetti flipped the switch to light the Bat Signal on Los Angeles City Hall in honor of Adam West who died on June 9. pic.twitter.com/SJtoZiYyJX

— NBC News (@NBCNews) June 16, 2017