Batman Star Adam West Dies At 88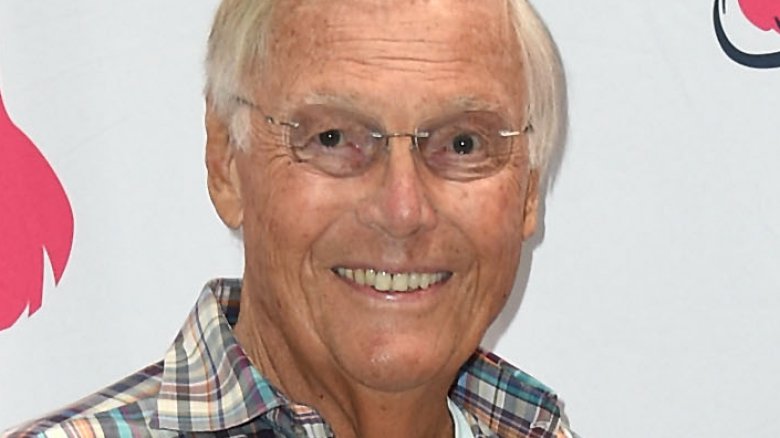 Getty Images
Adam West, known for his role on the 1960s Batman television series has died, The Hollywood Reporter confirms. West passed away on Friday, June 9 in Los Angeles after a brief battle with leukemia. He was 88. 
West gained notoriety as the Caped Crusader on the campy Batman series, which ran from 1966 to 1968. West's work on the show solidified the titular superhero as an upbeat, optimistic, and even lighthearted figure in the DC Comics world, a far cry from the gritty portrayal fans know of today. 
"You can't play Batman in a serious, square-jawed, straight-ahead way without giving the audience the sense that there's something behind that mask waiting to get out, that he's a little crazed, he's strange," West once said.
"The tone of our first show, by Lorenzo Semple Jr., was one of absurdity and tongue in cheek to the point that I found it irresistible," West said of the Batman series. "I think they recognized that in me from what they'd seen me do before. I understood the material and brought something to it."
West's fame stretched to the silver screen as well. West appeared in films like Paul Newman's The Young Philadelphians (1959) as an affluent Main Line husband whose life doesn't exactly end the way he hoped it would, Robinson Crusoe on Mars (1964) as a human exploring the Red Planet, and Redux Red Riding Hood (1977) as the voice of an animated character. That film nabbed an Oscar nod for Best Short Film, but West's success had already been fizzling for years.
Following his work as the not-so-Dark Knight, West struggled to find his footing. The actor's career essentially flatlined until he embraced his velvet-smooth voice talents and landed a role on a number of television series and animated films. West's biggest break came in the Seth MacFarlane-created comedy series Family Guy. West's tongue-in-cheek, slightly self-deprecating humor and wit lended itself perfectly to the voice role of the Quahog mayor ironically named Adam West. 
West said of starring on Family Guy: "I had done a pilot with Seth that he had written for me. It turned out we had the same kind of comic sensibilities and got along well. When Family Guy came around and Seth became brilliantly successful, he decided to call me and see what I was doing. He asked if I would like to come aboard as the mayor, and I thought it would be neat to do something sort of absurd and fun."
West couldn't stay away from the Bright Knight for too long, however. He reunited with former co-stars Burt Ward, who played Robin, and Julie Newmar, who slipped into the Catwoman suit, for the animated film Batman: Return of the Caped Crusader. He then voiced Batman in the follow-up film Batman vs. Two-Face, where he squared up against William Shatner as the voice of Harvey "Two-Face" Dent."
West's family issued a statement in light of his death: "Our dad always saw himself as The Bright Knight and aspired to make a positive impact on his fans' lives. He was and always will be our hero."
West is survived by his wife Marcelle, six children, five grandchildren, and two great-grandchildren.