Chicago Fire Showrunner Teases Some Big Returns In The Future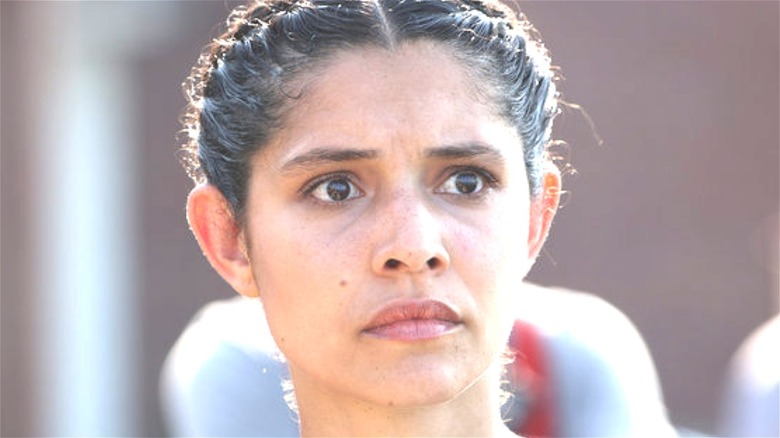 Adrian S. Burrows Sr./NBC
As the first entry in producer Dick Wolf's "One Chicago" franchise, "Chicago Fire" has consistently given weekly helpings of action and drama to millions of fans ever since first premiering back in 2012. Following the tight-knit squad of first responders who work out of Firehouse 51, the series engages fans with a reliable Dick Wolf formula, combining riveting action sequences with powerful, personal relationships that are built to grab viewers' heartstrings and never let go.
The truth is, the intensely relatable characters of "Chicago Fire" are just as vital to the show's success as the series' trademark, intense scenes showing firefighters and paramedics laying their lives on the line. That said, given how long the series has been on the air, it's not much of a surprise that fans have had to see certain "Chicago Fire" characters (and their relationships) disappearance from the show for one reason or another.
However, fans recently learned that firefighter Stella Kidd (Miranda Rae Mayo) would, indeed, be returning to the show, though, her romance with Kelly Severide (Taylor Kinney) remains clouded in uncertainty. Now, it sounds like Kidd may not be the only character returning to "Chicago Fire" in the very near future.
Chicago Fire's showrunner says more than one major return is in the works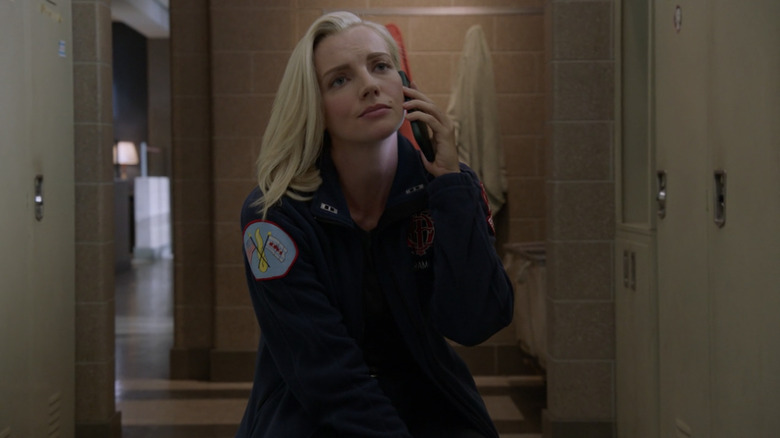 NBC
In a recent interview with TV Guide, "Chicago Fire" showrunner Derek Haas took the chance to make a few exciting announcements. Responding to a question about Jesse Spencer's Matthew Casey leaving the series in its epic 200th episode, Haas said, "I love these 'bring back unresolved storylines or characters that you haven't seen in years.' We have some more of those planned."
When he was asked for specifics about who might reappear on the show soon, Haas referenced "Chicago Fire" Season 1, saying, "In a comedic storyline — this isn't set in stone, but this is what we're talking about: that the original owner of Molly's who sold the bar to Christopher Herrmann way back in Season 1 returns." Meanwhile, in a response to a question about Casey's long-distance relationship with Sylvie Brett (Kara Killmer), Haas said, "They're solid. She's going to go see him at some point in the season." The "Chicago Fire" showrunner went on to add, "We're also ... talking about bringing characters back from past seasons, we haven't seen [Brett's] half-sister Amelia. That was because of the COVID situation, we couldn't have that small of an actress on the set, but now we've gotten the go-ahead." 
Simply by teasing these major returns, Haas has no doubt given "Chicago Fire" fans everywhere several new reasons to be even more excited than usual about the show's future.