Is Stella Kidd Leaving Chicago Fire For Good?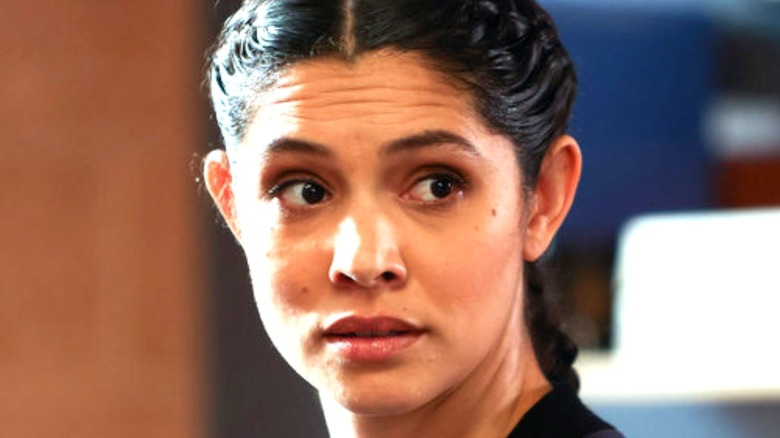 Adrian S. Burrows Sr./NBC
NBC's interconnected "One Chicago" universe is currently comprised of three active TV series, each spotlighting a different branch of government services in Chicago, Illinois. "Chicago Fire," which was the franchise's progenitor, is still ongoing, chronicling the personal and professional lives of members of the Chicago Fire Department's Firehouse 51. Recently, midway into the tenth season of "Chicago Fire," series regular Jesse Spencer left his longtime role of Fire Captain Matthew Casey. Spencer explained that his decision came out of a desire to spend more time with his family, as well as an interest in moving on to new acting ventures.
One of the many character now impacted by Casey's departure is Stella Kidd (Miranda Rae Mayo). Recent seasons have chronicled Stella's rise in the hierarchy Firehouse 51 — though the series foregrounding her love life throughout this process has left some fans disappointed. With Casey now gone, Stella is among those primed to take over for him as commanding officer of Truck 81. However, around the time of his departure, Stella began working on launching a program for young girls to learn firefighting skills in Boston. Not only does this absence affect her potential for promotion, but it's left certain fans wondering whether or not Stella has a future on "Chicago Fire."
Stella Kidd will return to Chicago Fire later this year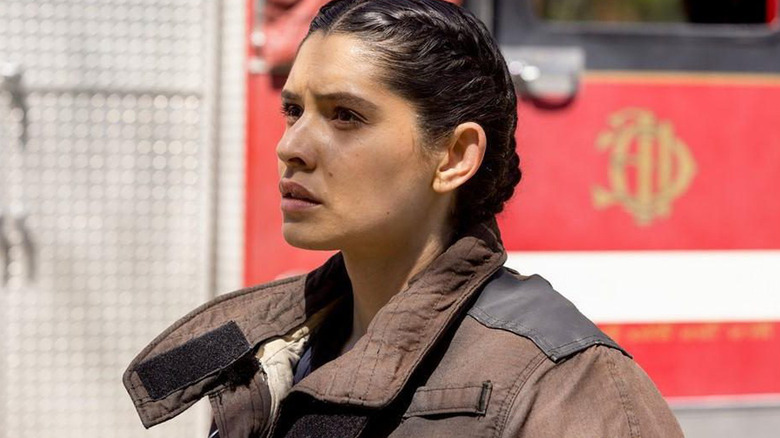 NBC
The extended absence of Stella Kidd actor Miranda Rae Mayo from Season 10 of "Chicago Fire" has led fans online to question the status of her character moving forward. Twitter user @booksworm_S, for example, wrote "another week without Stella Kidd..." upon the premiere of Season 10 Episode 8. On Reddit, meanwhile, user headfullofpain started a thread asking users of the "Chicago Fire" subreddit to help explain Stella's whereabouts.
Fortunately, those wondering about Stella's absence can rest assured that Mayo will return to "Chicago Fire" in the near future. In an interview with TVLine published on November 1, showrunner Derek Haas promised that Stella will be back "before the end of this calendar year." Furthermore, Haas told TVLine a couple of weeks prior that Stella is in the running to take over the vacancy left by Casey's departure. "The spot on Truck 81 is potentially open," Haas said, "and she hasn't come back to claim it as of the next episode, so that has its own issues and ramifications." What those ramifications might be should become clearer when Mayo returns to the cast of "Chicago Fire" before the year is through.