What Happened To Lisa Fleming From My 600-Lb Life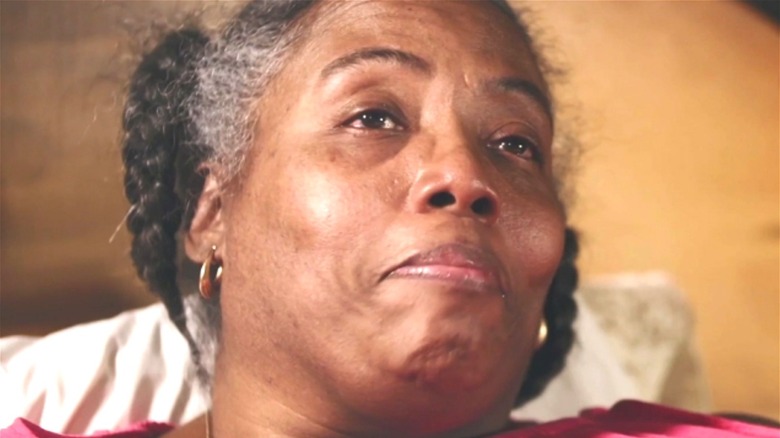 TLC
TLC's hit reality show "My 600-lb Life" kicked off Season 10 in early November. Throughout the 100-plus episodes that have aired to date, viewers have watched numerous patients experience a wide range of both incredible successes and heartbreaking struggles in their weight loss journeys. The stakes are high as the patients of Dr. Nowzaradan who are profiled on the series are fighting for their lives.
Some of the most amazing triumphs include Milla Clark, who was first featured in Season 4. Clark weighed over 750 pounds, with childhood trauma playing a role in her weight gain. In an act that had many viewers cheering, she completely transformed herself, losing over 600 pounds and has kept the weight off ever since. Also featured on Season 4, Nikki Webster lost nearly 500 pounds. Like Clark, Webster has stuck the program and continues an active lifestyle since her 2016 episode.
While Clark and Webster are certainly not alone when it comes to alums of "My 600-lb Life" having a happy ending to their respective stories, it is sadly not the case for everyone who signs up for Dr. Now's program.
Lisa Fleming died shortly after her episode aired on TLC
In August 2018, TMZ reported that Lisa Fleming had died at the age of 50 in her home in Texas. She was featured on Season 6, Episode 7 of "My 600-lb Life" (via IMDb). The episode aired in February 2018 — just a few months before her passing. At the start of the episode, viewers learned that she weighed over 700 pounds and was bedridden. Fleming, whose first name was Arleasher, was living with her daughters, Mica and Danielle Fleming, and her five grandkids at the start of her weight loss journey. In an on-camera interview, she shared that "it's a struggle every day because my life is confined to this bed."
It is revealed during the Fleming-focused episode that, similar to other patients of Dr. Now, childhood trauma played a key factor in her excess eating. In interviews, she reflected on her mother, who used food as both a source of love and punishment. She also admitted her overeating became more severe following the deaths of her parents. Fleming was shown butting heads with Dr. Now and nutritional therapist Jennifer Doctorovich during the Season 6 episode, too.
Through it all, Fleming's family was with her to the end. Her official cause of death is unknown. In a statement reported by TMZ, Danielle shared, "At the end she was sick, and her body was tired, and her body just gave out."