Where Is Milla Clark From My 600-Lb Life Now?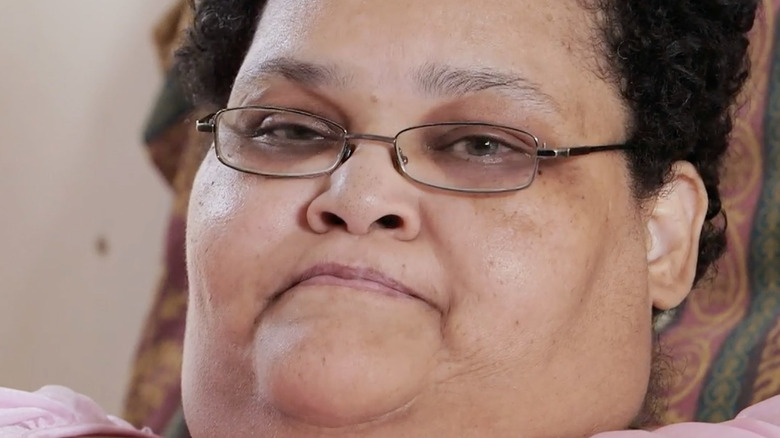 TLC
Milla Clark first appeared in Season 4 of "My 600-lb Life," the hit TLC reality show that follows the journeys of morbidly obese Americans hoping to transform their bodies and lives through weight loss. Looking to the show's resident surgeon, Dr. Nowzaradan, for guidance, participants often aim to drop enough pounds to go under his knife safely for bariatric surgery. Dr. Now's straight-talking, regimented approach to getting his patients in shape is infamous among the show's fans. It doesn't work for everyone, and has been criticized by some — but it's produced some major successes too. Among those, you can count Milla Clark.
When we first met Milla back in 2016, she weighed in at over 750 lbs. Bed-bound and reliant on her five children for care, she had been unable to walk unaided for 13 years. As Distractify noted, a fraught relationship with food from childhood was at the root of her weight gain. She told "My 600-lb Life" viewers that when offered food at home, "If we didn't take that food, [my mother] would take that as a rejection." She continued, "At the same time, food was my mother's warmth to me. So I just ate everything I was given. And I just wanted more and more."
When her husband passed away two months into filming for the show, Clark became determined to hang onto her own health and shed the pounds for good. Today, she's almost unrecognizable.
Milla Clark is one of the show's biggest losers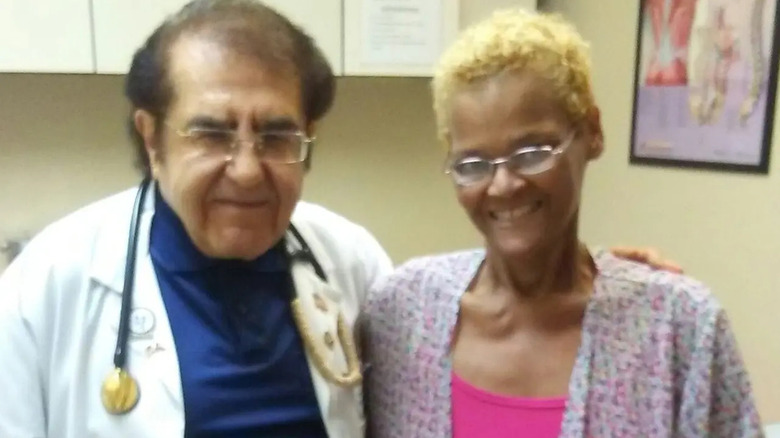 TLC
In the five years since her stint on "My 600-lb Life," Milla Clark has actually lost the titular 600 lbs, making her the biggest loser in the show's history, according to In Touch Weekly. Now weighing 155 pounds, she has shed the weight of "about 3 to 4 people," and reports feeling healthy and happy. "I know the world says 36″ 24″ 36″, but I don't mind being 46″ 34″ 48″ at 50 years old," she said.
After losing enough weight on the show to qualify for weight-loss surgery, Clark went on to have several further operations to remove the excess skin left over as she slimmed down. When "My 600-lb Life" revisited her story in a "Where Are They Now?" special, we saw her progress continue — though still using a wheelchair to get around, she had finally lost enough weight to stand tall on Dr. Now's scales unaided.
As reported by Monsters and Critics, she was subsequently able to have long-awaited double knee-replacement surgery. With her mobility restored, she's now staying in great shape through exercise, too. Clark's Instagram — proudly entitled @milla600lbjourney — is a testament to her slimming success. Bursting with photos of all the family activities she's now able to enjoy as well as messages of thanks from inspired fans, it documents a life transformed and enriched — and we're thrilled for her.