How The Power Of The Dog Made Benedict Cumberbatch Physically Ill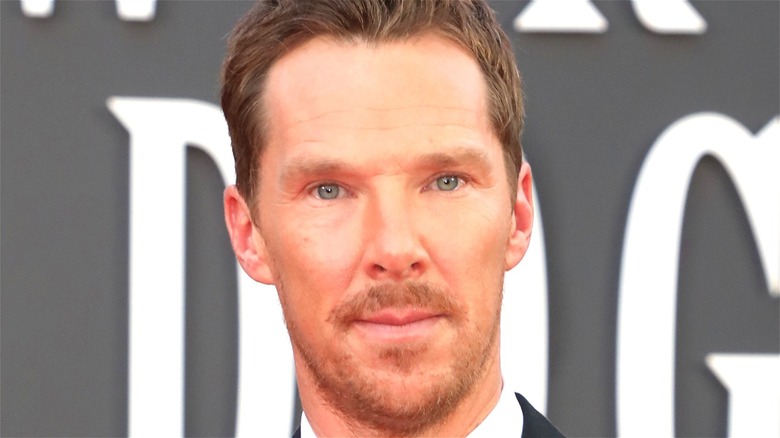 Lia Toby/Getty
We may receive a commission on purchases made from links.
Jane Campion's acclaimed Western drama "The Power of the Dog" features one of Benedict Cumberbatch's most critically acclaimed performances, with some calling it a "career-best" (via IndieWire). We've already detailed how the "Doctor Strange" star wanted to stay in character the entire time on set. Now, it's been revealed what Cumberbatch was doing to himself physically behind the scenes to achieve complete immersion in his role.
There were several different ways Cumberbatch would get into character and stay there. For one, he maintained a Montana drawl throughout filming. He also refused to shower — going the same route that his 1920s ornery rancher Phil Burbank does throughout the movie. "I wanted that layer of stink on me," recalled the actor in an October interview with Esquire. "I wanted people in the room to know what I smelt like," he said before revealing it was tough to remain committed to not bathing when he was still going about his life, be it attending a rehearsal or meeting new people.
While the whole not showering thing may seem bad, it was actually not the worst thing that Cumberbatch went through while trying to true to his "Power of the Dog" character.
Cumberbatch gave himself nicotine poisoning three times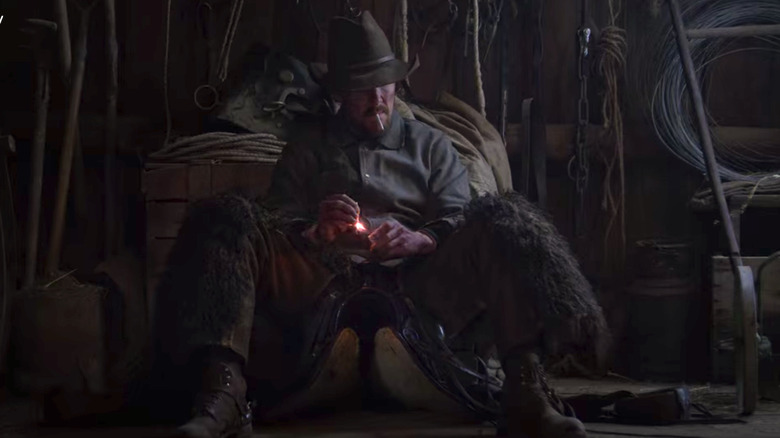 Netflix
Throughout the filming of "The Power of the Dog," Benedict Cumberbatch says he accidentally poisoned himself on three different occasions while shooting scenes in which his character smokes — and there were a lot of them. 
"That was really hard," he told Esquire. "Filterless rollies, just take after take after take. I gave myself nicotine poisoning three times." Cumberbatch said he "perfectly rolled" the cigarettes he smoked using just one hand, the same way Phil Burbank does in Thomas Savage's 1967 novel "The Power of the Dog," on which the film is based. "When you have to smoke a lot, it genuinely is horrible," the actor explained.
In addition to staying in character, Cumberbatch also tried to learn how to play the banjo, just like Phil. But this didn't go so smoothly either. "I really wanted to become world-class at the banjo," he said. "And I'm very much not. I'm very far off."
"The Power of the Dog" debuted in early December and quickly barked its way onto the platform's Top 10 just one day after its streaming debut. Critics have praised the movie for its deeply emotional subject matter and the intense performances given by its cast members (via Rotten Tomatoes). Stream it now on Netflix.