Why Vanessa Rojas From Chicago P.D. Looks So Familiar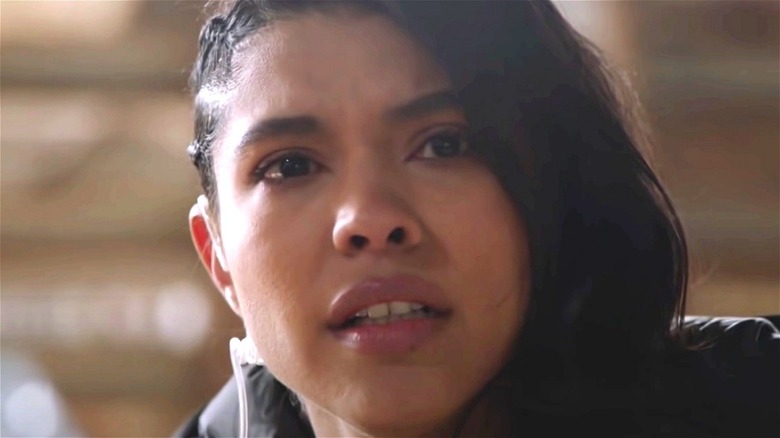 NBC/Youtube
With a case-load extending to nine action-packed seasons, "Chicago P.D." has earned its place as one of NBC's preeminent series. Zeroing in on the high-risk professional lives and often tempestuous personal challenges of its detectives and beat cops, the show has earned love from fans for its gritty take on the police procedural. 
Portrayed by actor Lisseth Chavez, streetwise undercover cop Vanessa Rojas joined the 21st District team of "Chicago P.D." in the show's seventh season. And while Chavez only spent a single season on "Chicago P.D.," fans may well have had a déjà vu the moment they saw her. Rojas appeared on both "Chicago Fire" and "Chicago Med" in addition to "Chicago P.D." There's also the possibility that they've seen Chavez the actor in one of the other TV shows or movies she has been a part of. 
Considering the length of the series' run and the number of personalities that have come and gone over time, tracking the comings and goings of the various characters can be tricky. So, even the most attentive fan could be excused for seeing "Chicago P.D." intel unit member Vanessa Rojas and wondering why she looks so familiar.
Chavez's early career includes an episode of Shameless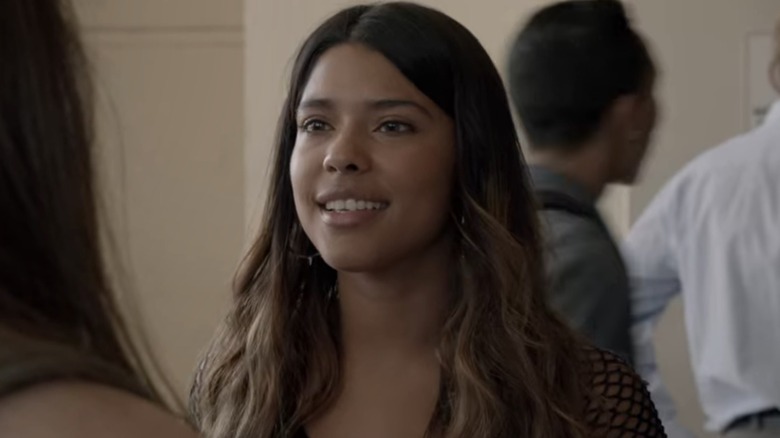 Showtime
Chavez's screen career began in 2009 when she made an appearance on the reality show "True Beauty," which chronicled the world of beauty pageants. She would then go on to land her first small role as an actor in an episode of the short-lived series "The Baby" in 2011. After some downtime, things began moving quickly. 
In 2015, Chavez got a notable one-episode role on Showtime's family drama "Shameless." In the Season 5 episode "Crazy Love," Chavez portrayed Marita, a high school bully with a large chip on her shoulder, and a sketchy past that may have included some trouble with the law. Debbie Gallagher (Emma Kenney), who Marita and the other kids at school refer to as "Deadly Debbie," gets on the bully's bad side. But considering Marita was only a one-episode part, it's clear who came out on top in that conflict.
Chavez had a recurring role on Murder in the First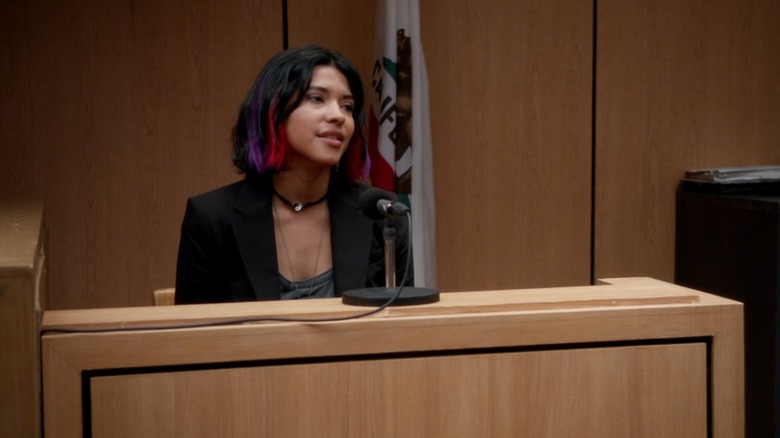 TNT
The next few years would see Chavez land mostly minor, but increasingly significant, roles on a wide range of TV shows.
 She had one-off roles on shows like the medical drama "The Night Shift," the beloved supernatural comedy "Lucifer," and the short-lived TV adaptation of "Rush Hour." Chavez also appeared in the TV movie "The Adversaries," and guest-starred on an episode of the hit police procedural "Rizzoli & Isles." 
Those roles were all great, but we can see that Chavez truly began to gain traction when she landed what could be considered her breakthrough role when she was cast in the series "Murder in the First." The TNT crime drama did things a bit differently, opting to have each of their three seasons focus on a single case, rather than a "murder of the week" approach taken by shows like "Criminal Minds." During the show's third season, Chavez appeared in three episodes as Skylar Jennings, who may or may not know something about the murder of pro-football player Normandy Parker.
Fans could've seen her in Grey's Anatomy and S.W.A.T.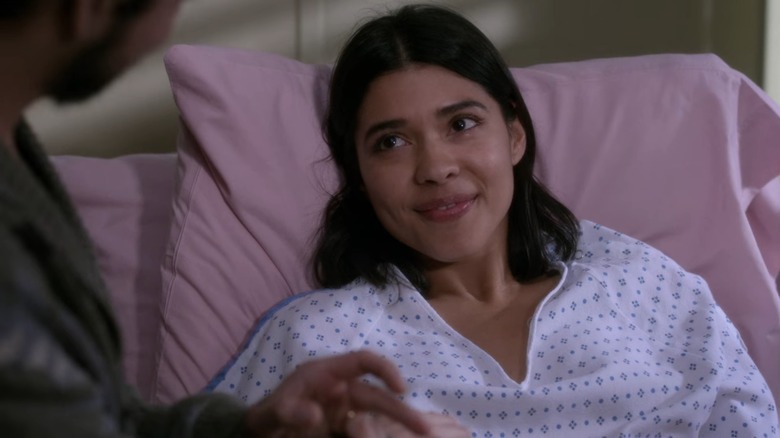 ABC
After "Murder in the First," Chavez began to appear in bigger roles on more high-profile shows. 
In 2017, she had a very special part in the Norman Lear hit "One Day at a Time." On the episode "A Snowman's Tale," she played a younger version of Oscar-winning film and TV legend Rita Moreno's character Lydia during a flashback. Chavez followed that up with a guest spot on the iconic medical drama "Grey's Anatomy" as a patient worried about the health of her newborn baby. That same year, she was also part of the ensemble of the cult-thriller "One of Us." 
2018 saw Chavez returning to a familiar genre when she guest-starred on a very timely episode of the first season of the crime drama "S.W.A.T." Titled "Fences," the episode sees the police officer characters in deep trouble after they unlawfully give information about an undocumented immigrant to ICE. 
She's been seen lately in Legends of Tomorrow
The year 2017 would present Chavez with the chance to climb yet another series of important rungs on her career ladder. That year, she was cast in the recurring role of outspoken artist Ximena Sinfuego in the Jennifer Lopez-produced Freeform drama "The Fosters."  
These acting achievements would be followed up in quick succession with roles on the Netflix drama "The O.A," and the "Grey's Anatomy" spin-off "Station 19." Upon her departure from "Chicago P.D." in 2020, Chavez would then take on her next larger-than-Iife character when she was cast in the superhero-powered "Legends of Tomorrow" series. Assuming the role of alien-whisperer Esperanza Spooner, Chavez would become a regular on the hit show about a team composed of both superheroes and mega-villains including Firestorm (Victor Garber), Hawkgirl (Ciara Renée), Captain Cold (Wentworth Miller), and Heat Wave (Dominic Purcell), among others. 
All the above being said, as Chavez's latest acting gig finds her battling to save the Earth itself on a weekly basis, it makes for a suitably epic next phase in an already stellar acting career.