The Blue Bloods Character Some Fans Are Happy To See Gone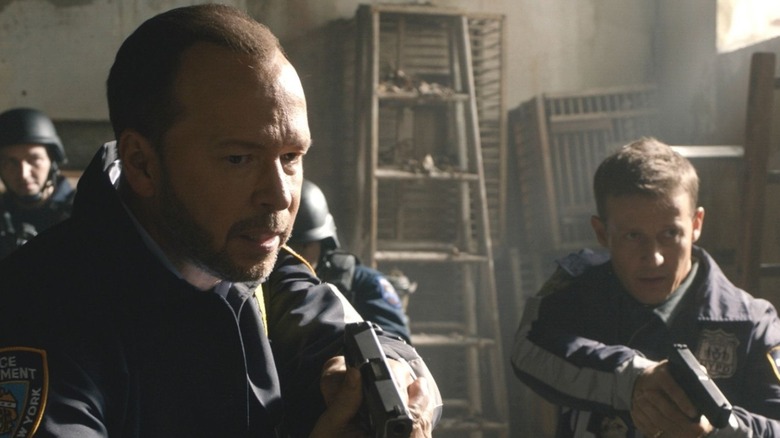 CBS
TV shows about law enforcement are a dime a dozen. From long-running staples such as "NYPD Blue" and "Law & Order" to gritty, suspense-filled shows like "The Shield" and "Southland," audiences have always been fascinated with the life of the badge for decades. While many of these shows may feel too close to each other in style and story, the casts of characters sets them apart. The New York-based police drama "Blue Bloods" is no exception. Setting this particular show apart is the combination of beat cop storylines in the vein of "Southland," the detective whodunit angle of "NYPD Blue," the court proceedings of "Law & Order," and a somewhat more original political angle all in one family.
"Blue Bloods" follows the Reagans, a family of service members that includes Henry —patriarch and former police commissioner played by Len Cariou — Frank — Henry's son and current police commissioner played by Tom Selleck — and his three children. Donnie Wahlberg plays Danny the detective, Bridget Moynahan plays Erin the prosecutor, and Will Estes plays Jamie the beat cop as the family navigates law enforcement in New York City.
While the characters are the lifeblood of the series, not all of them are "Blue Bloods" fan favorites and one of the show's departures has been to the delight of some fans.
Fans are happy to be seeing less of Nikki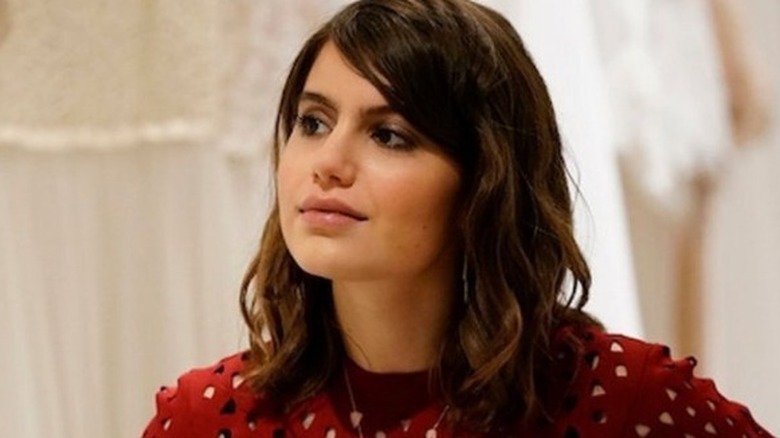 CBS
The Reagan family's Sunday dinner is staple of "Blue Bloods," offering a time to support and debate each character's ethical and moral predicaments as they discuss the week's events. One particular character who routinely set herself apart from the rest of the group was Nikki Reagan (Sami Gayle), the daughter of New York Assistant District Attorney Erin Reagan. In a family of cops, she is the "voice of the people" as she questions the status quo. While this is something the real world is more attuned to today, her injections of conflict into conversations feel misplaced at times. Now that the character has grown up throughout the seasons and gone on to college, the series has drastically cut her screen time, something that fans on Reddit have been more than happy to embrace.
"I can't stand when she gives her, 'I'm-surprised-at-what-you're-saying/doing' look...with her mouth open and looking...not smart," Reddit user Sum_101 said. "Yes thank god!!!!! She was the worst!" user CJaneNorman said in agreement.
While the cast has shifted over the 12 seasons of "Blue Bloods," each change brings a new chapter. This new chapter seems to be bringing joy to some fans as they wave goodbye to Nikki Reagan.