Will Estes Auditioned For Blue Bloods A Surprising Amount Of Times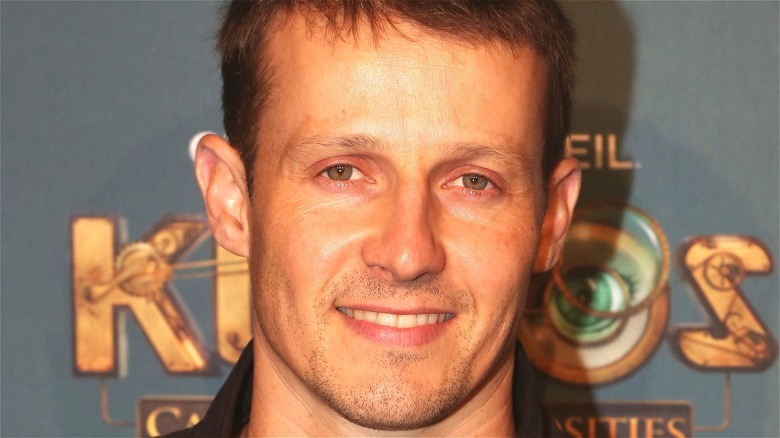 Bruce Glikas/Getty
Fans of the CBS cop drama "Blue Bloods" have become increasingly familiar with actor Will Estes in the role of Sergeant Jamie Reagan, one of the show's main characters throughout its 12 seasons and counting. In case that surname didn't tip you off, Jamie is a key member of the Reagan family and the son of patriarch Frank Reagan, the commissioner of the NYPD. Jamie is introduced to viewers as the youngest of Frank's children and a police officer in the early days of "Blue Bloods." Over the years, Jamie's personal and life has rapidly evolved, as he's moved up the chain of command at the NYPD and become romantically involved with Edit "Eddie" Janko (Vanessa Ray).
Given his place within the show's hierarchy, it might be hard to imagine Estes going through more than one audition to secure the role of Jamie. But a recent interview with the actor made it clear that, as difficult as it might be to imagine anyone else in the Jamie role, his audition process before landing the part was anything but easy.
It took more than one audition for Estes to win his Blue Bloods part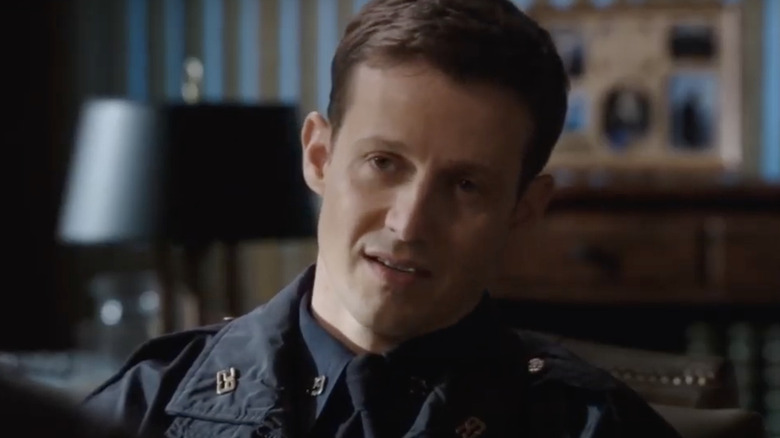 CBS
It might be strange to think about it now, but, once upon a time, the "Blue Bloods" character of Jamie Reagan was just words on a page, looking for just the right actor to bring him to life. In a June 2019 interview with Watch magazine, Jamie actor Will Estes spoke with the outlet alongside his co-star (and onscreen wife) Vanessa Ray, who plays Officer Edit "Eddie" Janko-Reagan. At one point, the pair were asked what they remembered about their first auditions for their respective parts. While Ray recalls sending in a tape audition before getting the role on her callback, Estes' audition memories are a little more involved.
"I auditioned for what felt like 11 times, but it was actually just four," Estes revealed, going on to describe the script he auditioned with as "my favorite thing I'd read all year." He then said, "After reading with Leonard [Goldberg, executive producer of 'Blue Bloods'], I remember he said, 'I believed you.' That was an endearing vote of confidence."
Perhaps it was that confidence that allowed Estes to continue through four (not 11) auditions, though it's likely not the dream scenario of any actor. But, of course, the process eventually went in his favor. For an actor who was, by his own description, broke at the time he went up for the "Blue Bloods" character, that usually makes it worth it. Fans of the series who have fallen in love with both Estes and Ray in their onscreen roles would presumably agree.