The Fan-Favorite Blue Bloods Character Returning In Season 12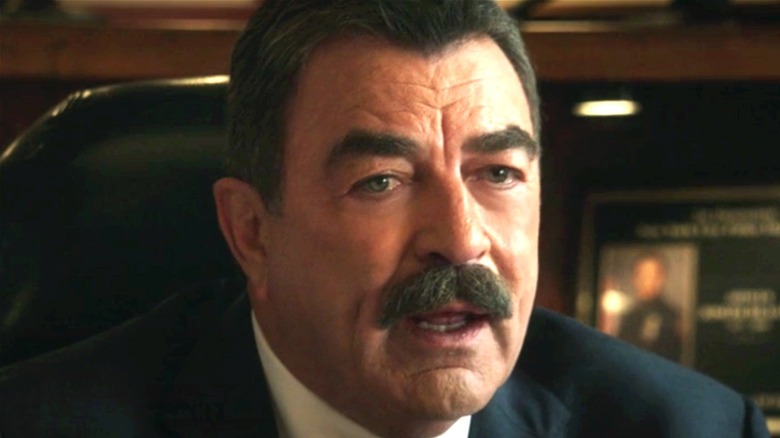 CBS/Hulu
The long-running CBS series "Blue Bloods" focuses on the Reagans, a New York Irish-Catholic family who all work in law enforcement. Frank (Tom Selleck), the Reagan patriarch, is also the New York City Police Commissioner, while eldest son Danny (Donnie Wahlberg) is an NYPD detective. The youngest, Jamie (Will Estes), is a sergeant in the force. Even daughter Erin (Bridget Moynahan) is an assistant district attorney. The various Reagan family members sometimes have different views about police work, because of their stations — often debating the right tactics and approaches — but they still gather together as a family for Sunday dinner each week, nevertheless.
That said, while the core cast has remained largely intact, any series with this degree of longevity can't help but see plenty of great recurring characters come and go over the years, and "Blue Bloods" is no exception. With that in mind, long-time viewers may be very excited to hear about the fan-favorite character, played by an equally beloved performer, who will be returning to the series' upcoming new season.
Texas Ranger Waylon Gates will return in Blue Bloods Season 12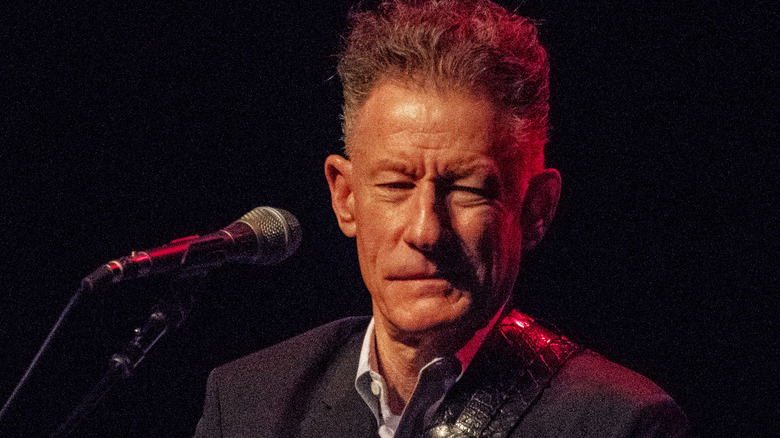 mark reinstein/Shutterstock
Donnie Wahlberg revealed that Lyle Lovett, the award-winning singer-songwriter who previously played Texas Ranger Waylon Gates on "Blue Bloods," will be returning to the series. Wahlberg spilled the beans via an Instagram post featuring Wahlberg and the country singer posing on the series set. The actor wrote, "Glad to be reunited with this guy [Lyle Lovett] on ["Blue Bloods"], and when I actually do 'have a boat' again, it's gonna 'go out on the ocean' with all of us and he's invited."
Lovett previously showed up on the series in 2020 (via Country Living), and in this appearance, his character visited New York to track down the escaped "Lone Star Killer." Danny and Baez end up working together with the ranger to find the Killer, as he is now associated with a New York City drug gang. At first Danny and the surly Waylon naturally clash while teaming up, but eventually earn each other's respect after catching the bad guy. Waylon even gives Danny his hat and tells him he'd be a good Texas Ranger.
Viewers will have to see what case brings Waylon to New York this time, and how he'll get along with the rest of the Reagan clan, when Lovett makes his grand return to "Blue Bloods."