Chris Evans Says Next Two Avengers Movies Will 'Wrap Everything Up'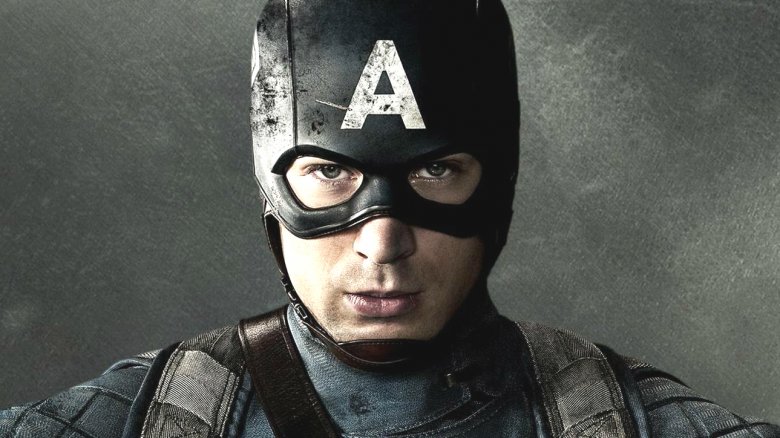 Paramount
Very soon, the Marvel Cinematic Universe as we know it will probably never be the same.
We've known for a while that Avengers: Infinity War and Avengers 4 would bring a sense of finality to the MCU, and Captain America actor Chris Evans recently alluded to it in an interview with the The Telegraph. He also hinted that he really might be finished playing Steve Rogers for good.
"I had six films in my Marvel contract, so I could have said after the third Avengers I was done, but they wanted to make the third and fourth Avengers films as a two-parter," Evans said. "They said they had so many other characters to fit in—Guardians of the Galaxy, Black Panther, Captain Marvel, Doctor Strange, Ant Man—and couldn't get them all into one movie... It made sense. It's going to wrap everything up."
Of course, this isn't the first time Evans has said he's likely hanging up the shield now that his contract is fulfilled. He said a few months back that his workout routine for the Avengers flicks is getting to be exhausting, and he later said he's ready to move on. 
"The passing of time and the passing of torches is part of the experience," he said. "Nothing lasts forever. There's a beauty in that departure, even if it can be sad at times. It's also joyful... I've had a great run. Superheroes are re-inventable entities, like Batman or even James Bond. These movies find new incarnations and new ways to tell the story. I am all for it. However they want to proceed after Avengers 4, it's really up to them. I walk away with no regrets and endlessly thankful."
However, the MCU will continue after Avengers 4, it's just not entirely certain what it will look like. Robert Downey Jr. is also free to leave, but Marvel Studios president Kevin Feige revealed that there's already a plan in the works. "What happens after [Avengers 4] will be very different," Feige said. "I don't know if it's Phase 4, it might be a new thing... we have an idea [of what the MCU looks like after Avengers 4], and it's gonna be very, very different."
But for now, we still have two more Avengers flicks (with the characters we already know and love) to look forward to. Avengers: Infinity War will arrive May 4, 2018, followed by Avengers 4 on May 3, 2019. Meanwhile, we've got some thoughts about what we can expect in Marvel's Phase 4.