New DCEU Intro Hints Green Lantern Could Join Justice League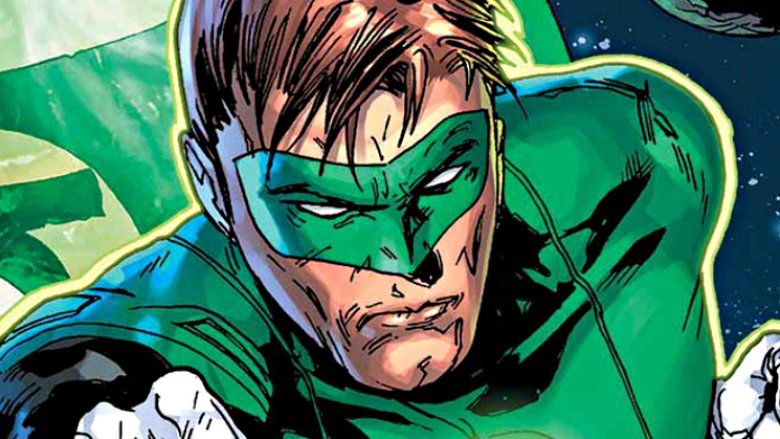 DC Comics
Green Lantern may appear on the big screen sooner than we thought.
Fans who caught Wonder Woman during its opening weekend were treated to a brand new intro for the DC Extended Universe, and as ScreenRant points out, it could provide a very telling clue about the inclusion of some version of Green Lantern in Justice League.
The intro features animated versions of dozens of DC characters that have yet to appear in the DCEU. Although they mostly appear in silhouette, the seven founding members of the Justice League (Superman, Batman, Wonder Woman, Aquaman, Cyborg, the Flash, and Green Lantern) are prominently featured. Check out fan-shot footage of the intro below. 
— the red devil (@mxdmarvel) June 4, 2017
We've long known that six of the Justice League members will star in the upcoming ensemble flick, but there's been no indication that Green Lantern (specifically the Hal Jordan version) is in the mix. Could the new intro hint that the classic hero will make a surprise appearance? There are a few reasons to believe he could. 
For starters, although there's a Green Lantern Corps movie in the works, it's not expected to arrive until 2020. So the intro could be a way to remind viewers that Green Lantern should definitely be on our radar sooner than later, especially considering that each of the other heroes who get the spotlight are definitely in Justice League. And as ScreenRant reports, there's been persistent rumors that a version of Green Lantern (not Hal Jordan) will show up in the movie.
However, it's also entirely possible that the intro is just an homage to the vast DC comics universe, of which Green Lantern is a significant player. While the animated takes on Wonder Woman and Cyborg definitely seem to be influenced by the live-action versions in the DCEU, Aquaman more closely resembles the classic look from the comics and not Jason Momoa's grittier update. That could mean that the intro shouldn't be taken too literally when it comes to the DCEU.
Also, we've heard nothing about who would play Green Lantern in Justice League, and you've got to think that, in the age of internet spoilers, something would've leaked by now.
Of course, the character has appeared on the big screen before. Ryan Reynolds portrayed Hal Jordan in the pre-DCEU Green Lantern, which was largely considered to be underwhelming. 
We'll find out for sure when Justice League hits theaters on Nov. 17. Meanwhile, Wonder Woman opened with a massive $100 million opening weekend, and it's one of the best-reviewed superhero movies ever.