The Mummy Rakes In $2.7 Million In Thursday Previews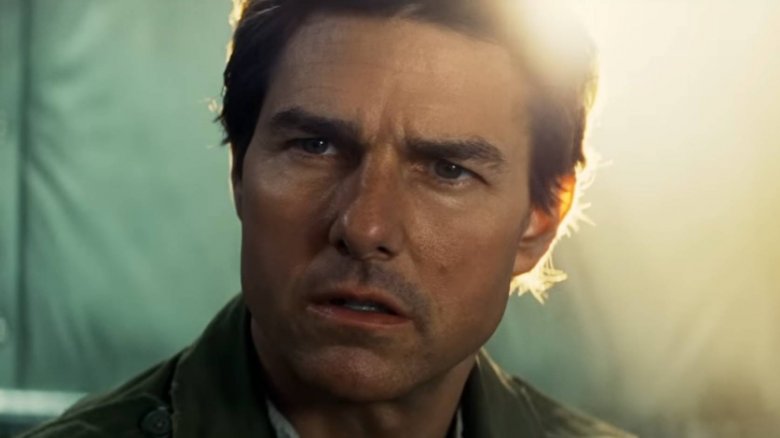 The Mummy probably should have stayed in its tomb. Variety reports that the film earned $2.7 million in Thursday night previews as it heads into a weekend where it's likely to be a huge flop at the domestic box office.
The Mummy was initially projected for between $35 million and $40 million domestic, but the film's horrible reviews (it currently sits at just a 20 percent on Rotten Tomatoes) could push it down even further. The movie, a reboot of the Brendan Fraser trilogy of the same name, stars Tom Cruise as a treasure hunter who resurrects an ancient evil in the form of Sofia Boutella's Mummy. Annabelle Wallis, Jake Johnson, Courtney B. Vance, and Russell Crowe also star in the movie, which was directed by Alex Kurtzman (Alias) based on a script from Jon Spaihts (Prometheus) and Christopher McQuarrie (Edge of Tomorrow).
Domestically, The Mummy is likely to fall behind Wonder Woman, the DC juggernaut which propelled itself to more than $100 million in its opening weekend. (That film already beat The Mummy on Thursday, bringing in $9.2 million.) The film is expected to top $50 million amid great reviews and continued word of mouth, easily leading it to a win. However, worldwide, The Mummy is like to take the win, with Cruise's appeal being much stronger overseas than it is at home. The movie will need to do well at the worldwide box office to make up its $125 million box office.
Elsewhere, this weekend's other new releases, It Comes at Night and Megan Leavey, are both expected to debut small despite good reviews. It Comes at Night, the horror film starring Joel Edgerton, made $700,000 in Thursday previews and is projected for between $10 and $12 million. Megan Leavey, which stars Kate Mara, is projecting for somewhere around $2 million.
The Mummy's poor box office performance could spell bad things for Universal's Dark Universe, which looks to reboot some of their famous monster movies for the modern audience. However, if the film performs well internationally, the universe could still stand a chance. We're not optimistic, though– see why we're worried about the Dark Universe.