The Mummy Likely No Match For Wonder Woman At The Box Office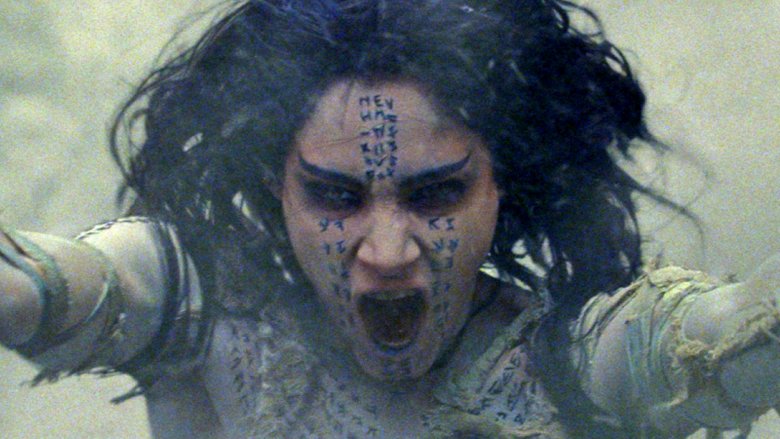 Don't count on The Mummy to unravel Wonder Woman's success. According to The Hollywood Reporter, early projections show that the Tom Cruise-starrer is no match for the DC superhero, who will likely maintain her place on top of the domestic box office for the second week in a row.
Cruise leads The Mummy, a reboot of the Brendan Fraser trilogy of the same name. Although Universal has been shelling out top dollar to market the film, the first in their planned monster movie universe, it's still tracking for a $40 million or less domestic debut, with some putting it as low as $35 million. "The Mummy arrives with the feel of another reboot– something audiences, especially in North America, have become all-too familiar with," said box office analyst Jeff Bock.
The Mummy is still likely to make up its $125 million budget overseas, where Cruise's name continues to draw in huge audiences. However, while it may conquer the box office internationally, on the domestic front, it is unlikely to surpass DC's surprise juggernaut Wonder Woman. The Patty Jenkins-helmed film blew away expectations in its opening weekend, pulling in more than $100 million, the biggest opening for a female director ever and far above the initially projected $65 million haul.
Wonder Woman is poised to buck the DC trend of huge opening weekends followed by swift drops in week two, with some analysts predicting that it could fall as little as 50 percent after receiving stellar reviews from critics, a departure from past DCEU films. Suicide Squad opened to $133 million but fell 67 percent to just $43 million in its second week; Batman v. Superman: Dawn of Justice fell even further in its second week, debuting to $166 million and then dropping 69 percent to $51 million. Man of Steel was marginally the best film at holding on to its opening weekend, bringing in $116 million for its opener and falling 64 percent to $41 million in its second. That film was also the best reviewed of the trio, falling at a 55 percent on Rotten Tomatoes. Wonder Woman's 93 percent definitely signifies good things for the hero moving forward.
Sofia Boutella, Russell Crowe, Annabelle Wallis, Jake Johnson, and Courtney B. Vance also star in The Mummy, which is directed by Alex Kurtzman (Alias) based on a script from Jon Spaihts (Prometheus) and Christopher McQuarrie (Edge of Tomorrow). Wonder Woman, meanwhile, stars Gal Gadot as the titular hero and also features Chris Pine, Robin Wright, Connie Nielsen, Lucy Davis, Elena Anaya, Danny Huston, and David Thewlis; the movie is based off a script from The Catch's Allan Heinberg. While we wait to see who comes out on top in the two's box office showdown, see all of the other movies that will blow you away this summer.