Donald Glover Talks About The Pressure Of Playing Lando Calrissian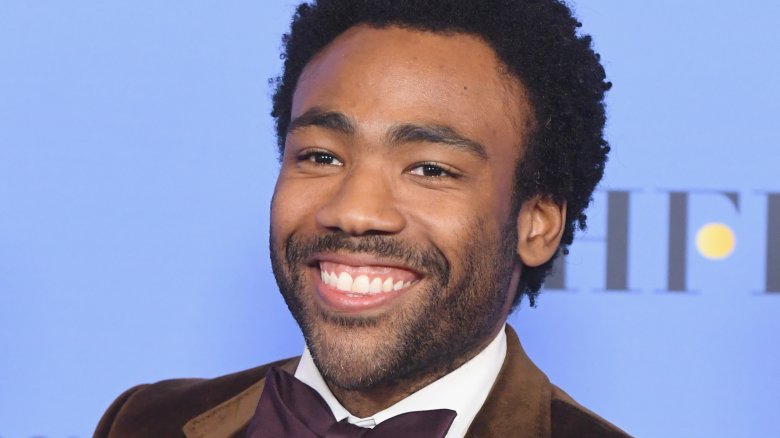 Getty Images
Donald Glover, a recent Golden Globe winner for his performance on his FX series Atlanta, is no stranger to working on high-profile projects. However, his role in the upcoming young Han Solo Star Wars anthology film is a big leap for him, with the actor stepping into the shoes of Billy Dee Williams and playing a younger version of the fan favorite Lando Calrissian. In a recent interview with Deadline, Glover discussed the pressure of taking on the big name character and talked about what he thinks fans will appreciate in the new film.
Glover has been a big fan of Lando since he was a kid, and recognizes the importance of the character to others as well. "It's a lot of pressure, but it's also very exciting," he said. "It's just cool to see him again. I feel like people like him 'cause he has a lot of style, but also he's a complicated character in this world. I think even Han isn't as complicated as Lando is. From the first time you meet him, you don't know whether to trust him or not, and you're constantly not knowing whether to trust him. I like that about him." 
Glover said that working on the movie has been one of his favorite on set experiences ever. "For working under, like a huge conglomerate, it's actually been quite an enjoyable, artistic thing," he said. "I get to play him in a way that I think is honest and true and cool." Glover added that it was also nice to have a role where he didn't have to write anything (contrary to Atlanta), saying that he could strictly focus on acting.  "I really respect him and I respect the actor who played him before," he said. "I've learned a lot about this character, so it's actually been fulfilling and nice to just turn off everything else and focus on just being someone."
Very few plot details have been revealed for the young Han Solo film yet aside from the fact that it will star Alden Ehrenreich as the younger version of the gunslinger Harrison Ford played in the original films and that it will follow the pre-A New Hope adventures of Han and Chewbacca (Joonas Suotamo). Emilia Clarke will play the female lead, while Woody Harrelson will play Han's criminal mentor. Thandie Newton, Phoebe Waller-Bridge, and Michael K. Williams fill out the cast of the movie, which started filming on Feb. 20 at Pinewood Studios in London. The film, directed by Phil Lord and Chris Miller, is due out on May 25, 2018; for now, read up on what we want to see in the finished product.