Han Solo Movie Officially Begins Filming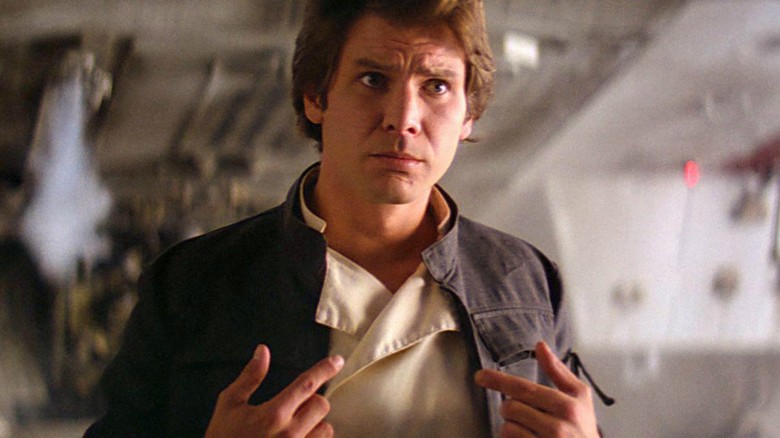 We have a good feeling about this.
Filming has officially begun for the upcoming Han Solo prequel starring Alden Ehrenreich as a young version of the iconic Star Wars character. Co-director Chris Miller shared a photo (below) that proves it, and it has a few easter eggs.
Miller used the caption "Han First Shot," which is a sly reference to the "Han shot first" debate that George Lucas prompted with the Special Edition re-edit of the original Star Wars flick.
And although the Han Solo movie doesn't have an official title yet, the photo confirms that the project's code name is "Red Cup," like those red, plastic Solo cups. (Get it?)
Little is known about the plot of the prequel, but Lawrence Kasdan (The Empire Strikes Back, The Force Awakens) wrote the script and Miller is directing with his pal Phil Lord (they collaborated on The Lego Movie and 21 Jump Street). Donald Glover will play young Lando Calrissian, Woody Harrelson will play Han's mentor, Emilia Clarke is on board as the mysterious female lead, and Chewbacca will also appear.
The flick is currently expected to arrive in May 2018, but recent rumors suggest that it might be released that December. While we wait, check out things we want to see in the movie.