Emily Blunt Is A Magical Nanny In Mary Poppins Returns Photos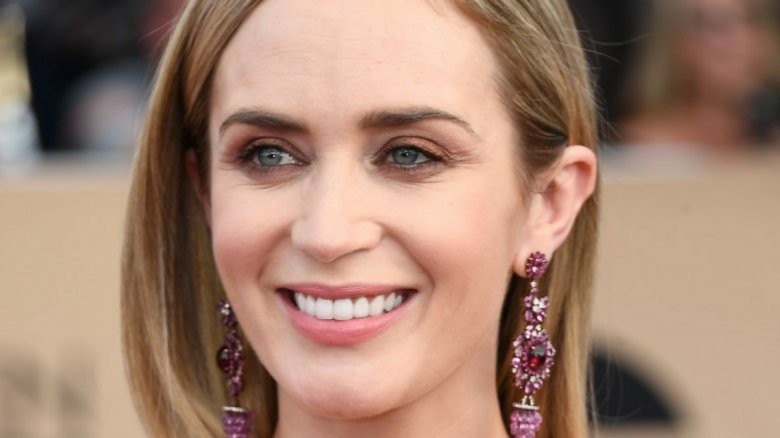 Getty Images
Mary Poppins Returns looks like it's going to be a magical delight. The film, which stars Emily Blunt as the title character, released new photos Wednesday to Entertainment Weekly, showing off its fun settings and the childhood excitement inherent to the property.
The film is set in 1930s Depression-era London, where Michael and Jane, the children from the original movie, are all grown up. After Michael (Ben Whishaw) unexpectedly loses his wife, he falls into a deep depression, eventually putting his once-happy home on the brink of foreclosure. He has to once again call on Mary Poppins for help. Alongside the optimistic street lamplighter Jack (Lin-Manuel Miranda), Mary Poppins must use her magical skills to help the family rediscover the joy and wonder missing in their lives. Their adventures lead them to the top of Big Ben, the bottom of the ocean, and, of course, to encounters with animated dancing penguins.
Among the new photos include a picture of Miranda's Jack leading the three new Banks children, Annabel (Pixie Davies), Georgie (Joel Dawson), and John (Nathanael Saleh), along with Blunt's Poppins, through a dance number in the streets of London, to the tune of the new song "Trip a Little Light Fantastic." There is also a photo showing a grown-up Jane (Emily Mortimer) and Michael welcoming Poppins into their home, and a picture of Jack leading a band of lamplighters as they light the way to the Banks home on Cherry Tree Lane. 
The film also features Harry Potter actress Julie Walters as Michael's housekeeper Ellen, multi-time Oscar winner Meryl Streep as Poppins' eccentric cousin Topsy, and Dick Van Dyke, the original film's chimney sweep who will now play the chairman of a bank run by Colin Firth. Mary Poppins Returns comes from Pirates of the Caribbean: On Stranger Tides and Into the Woods director Rob Marshall based on a screenplay by Finding Neverland's David Magee. Marc Shaiman and Scott Wittman, Tony Award winners for Hairspray, have written new songs for the film, which also has a score written by Shaiman.
"The bar is so high for this," said Marshall of the film in an interview with EW. "But to be able to walk in the footsteps of this beautiful story about a woman who brings magic to this family that's looking for wonder and hope and joy in their lives... I feel a great responsibility and reverence every day. We all feel it. We're just lifting it up to get there with the right intentions behind it."
You can view the first look photos below, and see more pictures from behind-the-scenes and concept art over at EW. The film will be released on Christmas Day in 2018; it is one of many movies to look forward to that year.