Disney Releases Plot Details, Full Cast List For Mary Poppins Returns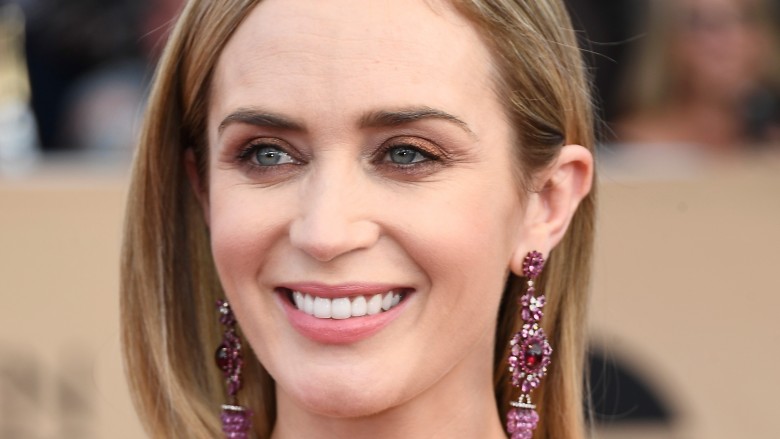 Getty Images
Production has begun on Disney's Mary Poppins sequel.
Starring Emily Blunt as the title character, the film is set in 1930's depression-era London. In the story, Michael and Jane, the children from the original movie, are all grown up and once again need Mary Poppins' help.
"After Michael (Ben Whishaw) suffers a personal loss, the enigmatic nanny Mary Poppins re-enters the lives of the Banks family, and, along with the optimistic street lamplighter Jack (Lin-Manuel Miranda), uses her unique magical skills to help the family rediscover the joy and wonder missing in their lives," reads the official synopsis, via Variety.
Shutter Island's Emily Mortimer will star as Jane, while Harry Potter actress Julie Walters will play Michael's housekeeper Ellen. Multi-time Oscar winner Meryl Streep will star as Mary Poppins' eccentric cousin Topsy. The cast will also feature the original film's chimney sweep Dick Van Dyke, who will play the chairman of a bank run by Colin Firth's character. Miss Peregrine's Home for Peculiar Children star Pixie Davies, Game of Thrones' Nathanael Saleh, and newcomer Joel Dawson have joined as Michael's children.
The film comes from Pirates of the Caribbean: On Stranger Tides and Into the Woods director Rob Marshall based on a screenplay by Finding Neverland's David Magee. Marc Shaiman and Scott Wittman, Tony Award winners for Hairspray, have written new songs for the film, which also has a score written by Shaiman.
Disney announced the start of production Friday in a press release. The project, one our top movies to look forward to in 2018, is aiming for a Christmas day release.