What The Cast Of Stargate Looks Like Today
It spawned one of the most popular science-fiction franchises on television, but only two members of the cast from the original 1994 film Stargate ever appeared in another project related to the franchise. Instead, most of Stargate's original cast went on to star in other projects or, in one case, retire from acting completely. So where is the cast of Stargate today, and how much have they changed over the last two decades? Let's find out.
Kurt Russell - Colonel Jack O'Neill
Getty Images
In the film, Kurt Russell plays the lead role of Colonel Jack O'Neill, a part that would later be carried over (by Richard Dean Anderson) to the spin-off television shows Stargate SG-1, Stargate Atlantis, and several direct-to-DVD Stargate films. In the film, O'Neill is going through a period of intense apathy and depression after his son accidentally shoots and kills himself with the Colonel's own gun. As a result, O'Neill isn't too worried about the possibility of being stuck on the desert planet through the Stargate forever.
Following his appearance in Stargate, Russell continued to appear in iconic roles, and does so to this day. Many fans probably remember his performances as "Snake Plissken" in Escape from L.A. or as an Olympic hockey coach in 2004's Miracle. He also proved that he had more directorial chops than many fans realized, when he revealed in a 2006 interview that he actually had directed most of Tombstone himself. 
Russell's career has been on an upswing since 2015, with starring appearances in Furious 7, Bone Tomahawk, and The Hateful Eight. Most recently, Russell appeared in 2017's The Fate of the Furious and Guardians of the Galaxy Vol. 2, and was honored with a star on Hollywood's Walk of Fame in early May 2017, alongside his longtime partner, actress Goldie Hawn.
James Spader - Dr. Daniel Jackson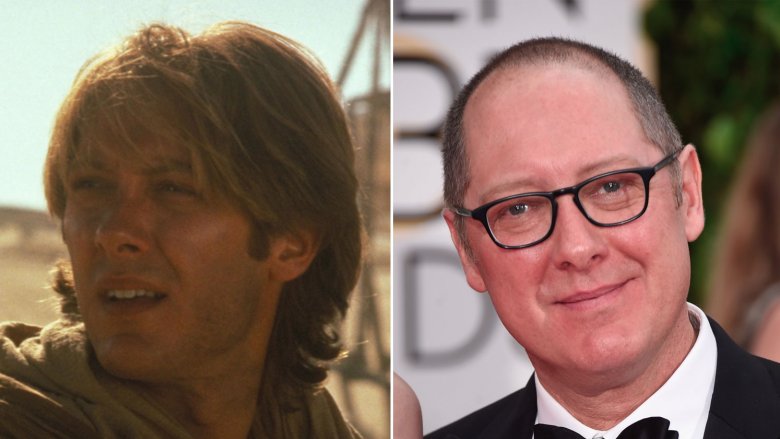 Getty Images
James Spader plays one of the other major "good guy" roles in Stargate, as the hyper-intelligent and down-on-his-luck Egyptologist, Dr. Daniel Jackson. A chance to translate some hieroglyphs for the U.S. Air Force turns into the experience of a lifetime as Jackson accompanies the scout team through the Stargate and into the alien desert world beyond. In SG-1 and subsequent spinoffs, the role was taken over by Michael Shanks.
Since appearing in Stargate, Spader has gone on to star in multiple films and television shows over the last 13 years, many of which feature him playing intense and bizarre characters. His best-known movie roles have been in 1996's Crash, 2002's Secretary, and 2015's Avengers: Age of Ultron. On the small screen, you probably remember Spader from his role as Alan Shore on the hit shows The Practice and Boston Legal or as the eccentric manager Robert California on The Office.
So, is Spader just as quirky and idiosyncratic as many of his on-screen roles? According to some co-stars, the answer is an emphatic yes. According to his former Boston Legal castmate William Shatner, Spader can't stand to watch people eat on the set, and Shatner would frequently troll his co-star by smearing vaseline on his drinking glasses, sharing, "He'd react with horror." Currently, you can catch Spader on The Blacklist, where he plays a former high-profile criminal who exchanges information with the FBI about other major players in the crime world for immunity.
Jaye Davidson - Ra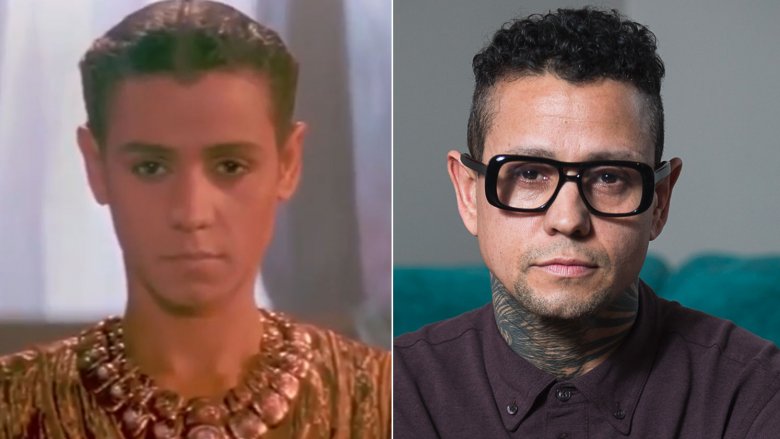 Getty Images
In Stargate, Jaye Davidson plays the androgynous and intense alien Ra, who is masquerading in human form as he enslaves the humans who live on the desert planet of Abydos. Davidson gives a stellar and intense performance as the evil Ra, who faces off against Captain O'Neill and his team in a series of battles that show just how little regard the alien has for human life.
Between his appearance in Stargate and his previous success in the role of Dil in The Crying Game (which earned him an Oscar nomination), Davidson was getting a lot of notice and fame—attention that Davidson did not want. Despite being the first black British actor to receive an Oscar nomination, Davidson "genuinely hated the fame" and essentially retired from acting, going back to his previous career in the world of fashion. 
Davidson appeared as himself in the 1995 documentary Catwalk, which focuses on the fashion industry. He has only made one other appearance in recent years, as a Nazi photographer in the 2009 comedy short The Borghilde Project.
Alexis Cruz - Skaara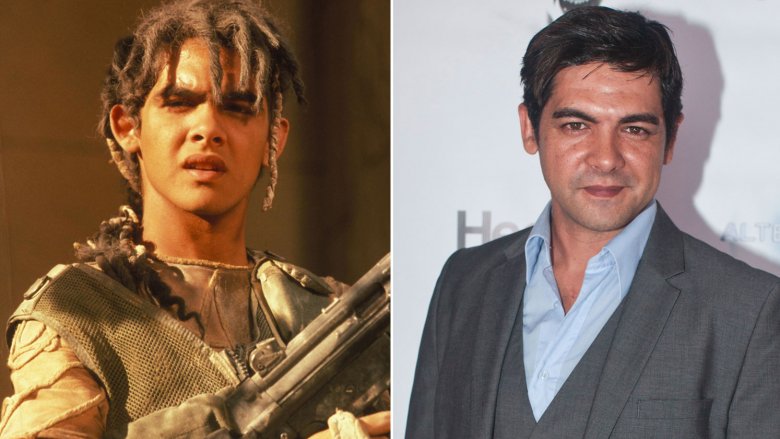 Getty Images
Alexis Cruz plays Skaara in Stargate, the son of local village leader Kasuf and brother to Sha're. His character plays an integral part in the struggle against Ra, bonding with the depressed Captain O'Neill and later leading a band of young men and women from the village in a fight against Ra's guards, using weapons borrowed from the military team. Cruz reprised the role in several episodes of Stargate SG-1, one of only two original actors from the film to do so.
After Stargate, Cruz has continued acting, appearing in movies like Why Do Fools Fall in Love and Spectres. He also made several television appearances; in addition to his part on SG-1, you can spot Cruz in Touched by an Angel, CSI, and the CBS legal drama Shark. Cruz also lent his voice to the 2011 detective video game L.A. Noire, produced by Rockstar Games. Most recently, Cruz appeared in the 2014 paranormal thriller Altergeist, which follows a team of ghost hunters as they explore a supposedly haunted winery.
Erick Avari - Kasuf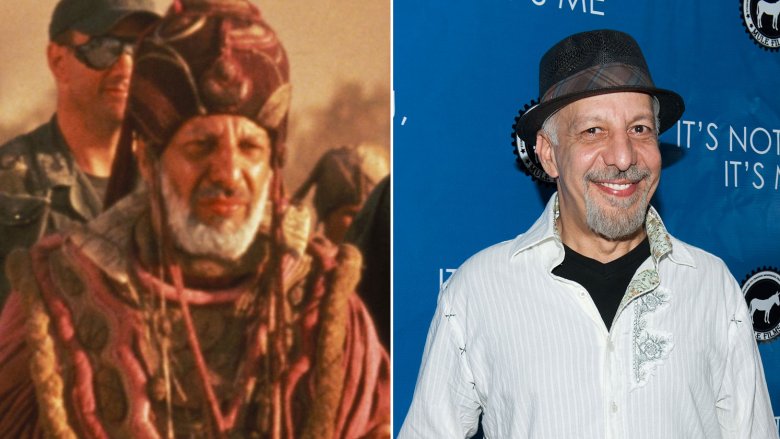 Getty Images
Hollywood veteran Erick Avari plays Kasuf in Stargate, a local elder who leads the people who live in the village nearest Ra's temple on Abydos. Wise and friendly, Kasuf opens the doors of his village to the strange team from Earth, despite many of his people being terrified of them at first. He later offers his daughter Sha're's hand in marriage to Daniel Jackson—who unknowingly agrees to the union. Along with Cruz, Avari returned to the role for the television series Stargate: SG-1, playing Kasuf in seasons 2-4.
Avari has one of those familiar Hollywood faces, having appeared in dozens of roles over the years. After Stargate, Avari appeared in several other blockbuster hits, including Independence Day, The Mummy, Planet of the Apes, and Mr. Deeds. He's also been active in television roles on shows like Dragnet, Days of our Lives, and Heroes. If you're a fan of the video game Destiny, you might recognize Avari as the voice of Master Rahool. Most recently, Avari appeared in Project Eden: Vol I, a sci-fi thriller movie that premiered in February 2017.
Mili Avital - Sha're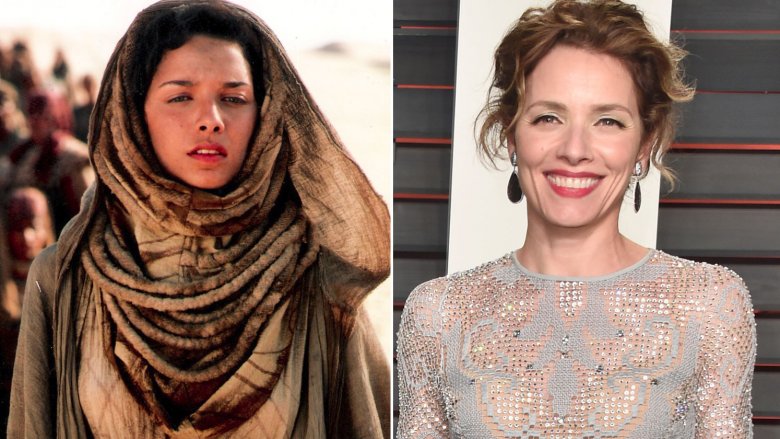 Getty Images
In Stargate, Mili Avital played the mysterious and beautiful Sha're, daughter of Kasuf and sister of Skaara. In their home on the desert planet Abydos, Sha're helps welcome the exploration team from Earth to their village and ends up married to Dr. Daniel Jackson. She plays a key role in helping Jackson learn the local dialect and leads him to an ancient temple site which has writings that explain not only the origins of the alien Ra, but also the symbols which Daniel needs to get the team back home through the Stargate.
Following her appearance in the Stargate film, Avital chose not to reprise the role in the spinoff series SG-1, handing the role over to Vaitiare Bandera. Avital did keep acting, however; the Israeli actress landed several more movie roles before turning her focus to television. 
She appeared in the pilot episode of Law & Order: Special Victims Unit (and in several other episodes of the series), as well as on Damages, and in 2000's hit ABC miniseries Arabian Nights. Avital also held down a recurring role on the Israeli television show Prisoners of War, which was later adapted by Showtime into the acclaimed series Homeland.
Leon Rippy - Lieutenant General W. O. West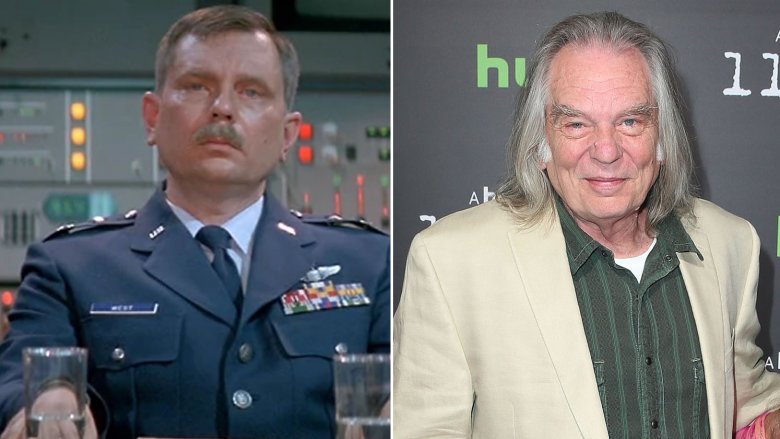 Getty Images
Leon Rippy plays commanding officer Lieutenant General W. O. West, who is in charge of the facility where the Stargate is stored at Cheyenne Mountain. He makes the decision to let Daniel Jackson in on the secret of the Stargate's existence—a good decision given that Jackson is able to help solve the secret of the mysterious symbols inscribed on it in short order. He also was responsible for "reactivating" Colonel O'Neill to active duty, perhaps saving him from his crippling depression. The character of General West was "retired" before SG-1, replaced by General Hammond.
Like Avari, Rippy has one of those familiar movie faces, and has continued his acting career apace since Stargate. In particular, Rippy has paired up with Stargate director Roland Emmerich on six other movies, including 1999's The Thirteenth Floor, The Patriot in 2000, and 2002's Eight Legged Freaks. He also has appeared in multiple television shows, including recurring spots on Deadwood and Saving Grace. Most recently, Rippy has played Harry Dunning in 11.22.63, and recurring character Hunter on The Blacklist.
John Diehl - Lieutenant Kawalsky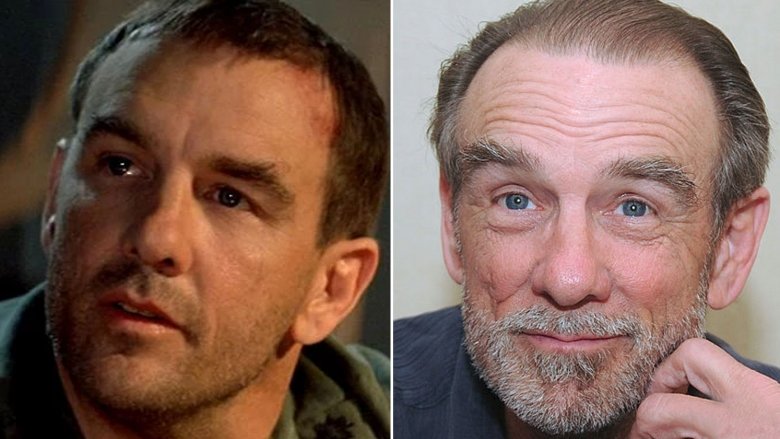 Getty Images
As Lieutenant Kawalsky in Stargate, John Diehl plays the second-in-command to Colonel Jack O'Neill. He helps keep the team together when they are ambushed by Ra's guards and taken captive aboard his ship. Like many of the other characters from the movie, Kawalsky was carried over to the SG-1 television series, although Diehl did not play him on the show.
Following the success of his previous role on Miami Vice and the blockbuster status of Stargate, Diehl could probably have had any character-actor part in the world. Since then, he has appeared in several dozen films, including A Time to Kill, Nixon, Jurassic Park III, and Pearl Harbor. Diehl is no stranger to the small screen, either, with television roles in The Shield, Point Pleasant, and Friday Night Lights under his belt. His most recent project is Out of the Wild, a 2016 western that stars Diehl as an alcoholic cowboy looking for redemption.
French Stewart - Lieutenant Ferretti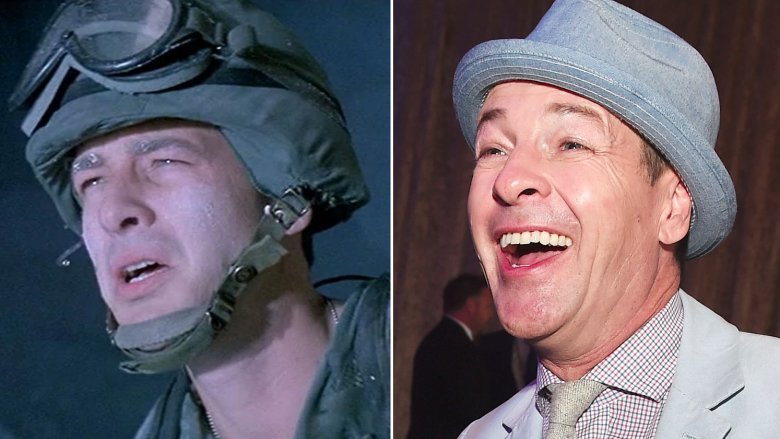 Getty Images
In Stargate, French Stewart plays the smart-talking Italian Lieutenant Ferretti, who commands the second team of soldiers on Abydos after Colonel O'Neill splits their group into two. Forced to retreat into the temple of Ra during a sandstorm, Ferretti watches in horror as the other members of his team are incapacitated by Ra's guards, before he himself is captured and taken aboard the alien's ship. Ferretti's character was also carried over to the SG-1 series, played by Brent Stait.
Just two years after Stargate, Stewart was cast in his break-out role as Harry Solomon on the comedy series 3rd Rock from the Sun. Stewart has also appeared in movies like Glory Daze, McHale's Navy, and Clockstoppers, but his primary focus has been on television. He's been in dozens of television shows over the years since Stargate, and even provided the voice of Icarus on the Disney animated series Hercules for many years. Stewart most recently appeared in 2017 episodes of both the crime drama NCIS and the crime-spoof show Trial & Error.
Djimon Hounsou - Ra's guard
Getty Images
You may not remember that Djimon Hounsou appeared in Stargate; he was one of Ra's personal guards in the film. Although the part was relatively small, Hounsou was destined for glory. After starring in the 1997 historical drama Amistad, Hounsou's star has been steadily rising. 
He subsequently had several more stand-out roles in Gladiator and Blood Diamond—a part which nabbed him an Academy Award nomination. In recent years, Hounsou has appeared in Guardians of the Galaxy as well as Furious 7. His most recent appearances have been on the hit paranormal television show Wayward Pines and in the 2017 fantasy action film King Arthur: Legend of the Sword.
Viveca Lindfors - Dr. Catherine Langford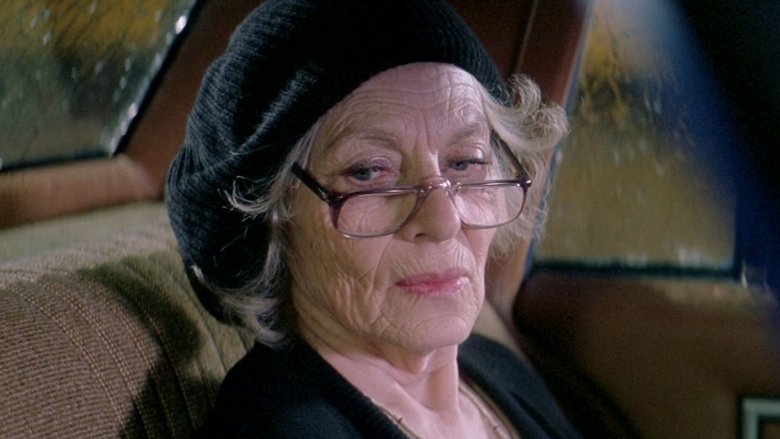 If it hadn't been for Viveca Lindfors' character, there would be no Stargate. Her character, Dr. Catherine Langford, had been present in Egypt when her father unearthed the ring and cover stones, and it was her life's work to find the true meaning of those finds. She brings Egyptologist Daniel Jackson onto the team, and gives him an Egyptian amulet she has treasured since girlhood to keep him safe as he ventures through the Stargate. 
While Daniel sends the precious amulet back through the gate to Dr. Langford, we don't get to see her on-screen again. Unfortunately, we would only see actress Viveca Lindfors on-screen again just one more time after Stargate; she appeared in the comedy-drama Last Summer in the Hamptons in 1995 before passing away at the age of 74.