Is New Girl Really Leaving Netflix?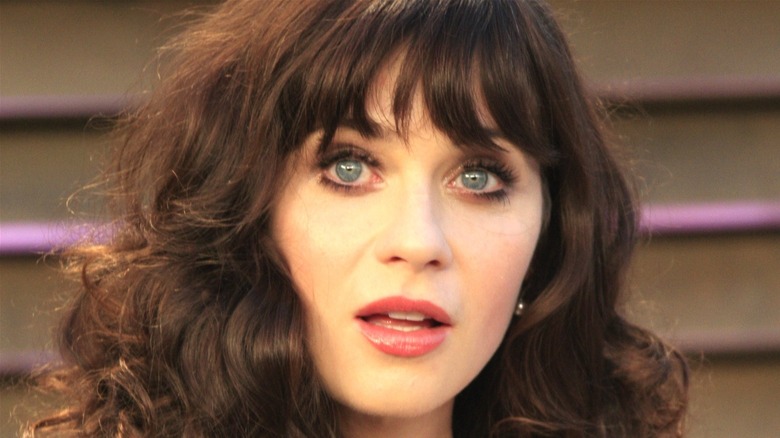 Kathy Hutchins/Shutterstock
We may receive a commission on purchases made from links.
Some of the most universally-loved television shows throughout history are comedic sitcoms. Jokes from shows such as "The Office," "Friends," and "Seinfeld" resonate with so many people regardless of age, and have remained quotable years after the series themselves stop airing new episodes. One of the most beloved sitcoms from the 2010s is the quirky roommate comedy "New Girl."
Starring Zooey Deschanel as Jessica Day, "New Girl" is all about the relationships between Jess and her unusual, but always funny, roommates, Schmidt (Max Greenfield) Nick Miller (Jake Johnson), Winston Bishop (Lamorne Morris), and Coach (Damon Wayans Jr.). The show first premiered in 2011 on Fox and ended its run in 2018 (per IMDb), spawning plenty of episodes filled with relatable character relationships, improvised humor, and plenty of off-the-wall storylines. But if you're looking to stream old episodes of "New Girl" for old-times sake, we might have some bad news for you. 
New Girl is leaving Netflix's international markets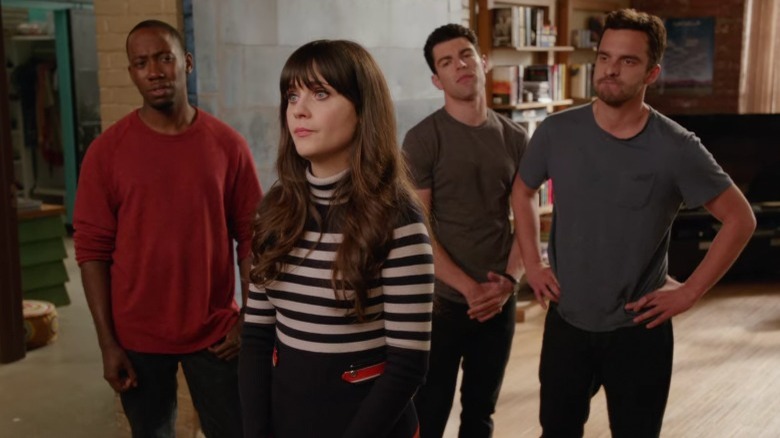 Fox
"New Girl" fans have had the luxury of being able to stream the show's seven seasons on Netflix anytime they were missing Jess and the gang. But unfortunately, according to What's On Netflix, the show is leaving the platform in a whole list of regions in January 2022. The locations losing the series include the United Kingdom, Australia, some European countries (France, Italy, and Germany), and a few Asian regions including Malaysia and the Philippines. Fans in the U.S. will still be able to enjoy watching "New Girl" on Netflix, but others will have to have one last Christmas rewatch before bidding farewell for the time being. 
According to What's On Netflix, "New Girl" was just licensed on Netflix in several countries in 2020, so fans in those areas are saying goodbye after having only a short chance to stream the show. Seasons of the series are available for purchase on platforms like Amazon Prime or YouTube, but endless binge-watching for Netflix international subscribers is a thing of the past.