How Lamorne Morris Really Felt About Winston's Job In New Girl - Exclusive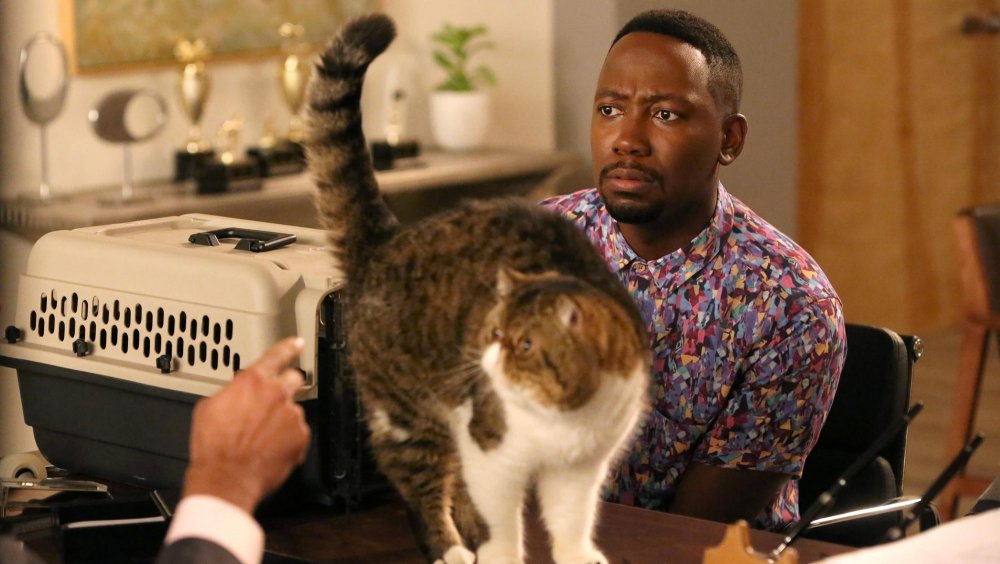 NBC
Lamorne Morris is currently starring on Hulu's Woke as Keef Knight, a fictionalized version of the real-life cartoonist Keith Knight. While Morris has appeared in everything from comedies like Barbershop: The Next Cut to sci-fi action movies like Bloodshot, the role he's probably most known for is Winston Bishop on the Zooey-Deschanel-starring series New Girl.
Something that makes the transition from Winston Bishop and Keef Knight so interesting is what these two characters do for a living and the ways in which they interact with authority. Keef is a cartoonist who, on the pilot episode of Woke, is racially profiled and assaulted by the police for a crime he didn't commit. Winston Bishop, meanwhile, works as a member of the Los Angeles Police Department on later seasons of New Girl.
Actors often wind up playing one role and then another that's nearly the exact opposite of the one previous, but obviously playing a police officer specifically carries with it a lot of weight — not least of which is because of the countless cases of brutality committed by real-life police officers.
Morris left Winston Bishop behind in 2018, but we were curious: Now that he's getting woke with Keef Knight, how does he see Winston in hindsight? In an exclusive interview with Looper, Morris opened up.
Where Winston Duke and Keef Knight meet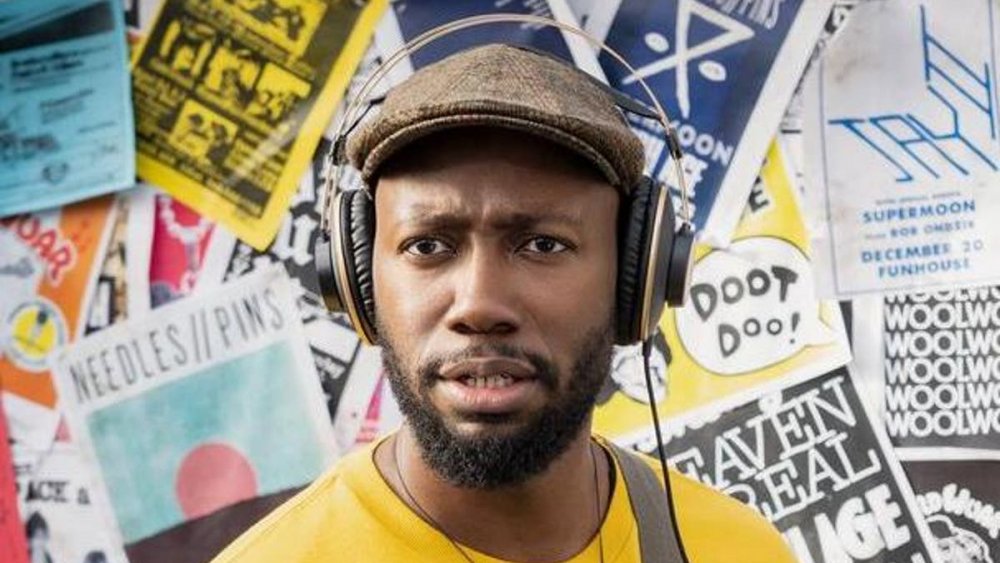 Hulu
In addition to playing Winston on New Girl, on one occasion, Morris also wrote for the character. On the episode "Par 5," Winston struggles with being a police officer while also having an interest in dating a woman who inherently distrusts police; Morris has a co-writing credit on that episode, which aired in April 2015 during New Girl season 4.
"When I wrote that episode, it was more so to address the situation that was happening in Ferguson," Morris explained to Looper, referring to the unrest that began in August 2014 in Ferguson, Missouri after the death of Michael Brown by police officer Darren Wilson. "On New Girl, I had a cat named Ferguson, and it hit me — I was like, 'That is crazy.' I realized, 'I'm more than an actor, I want to address it somehow.'"
The episode sees Winston hiding his profession as a police officer from activist KC (Kiersey Clemons), then eventually coming clean (after telling a moderately embarrassing fib) and saying that he's proud of the work he does.
Years later, Morris still has largely positive feelings about Winston. "When kids say, 'I want to grow up and be a police officer,' [cops like Winston] are the people that they're talking about," he shared.
Playing both Winston and Keef seems to provide a kind of necessary balance for Morris. As he told us, "I am hopeful for the future, and I do see a lot of younger people being more activated and motivated to get that messaging out there. I feel like I had to play the character Keef Knight because his walk mirrors my walk, and I do see a light at the end of the tunnel. I do see [Woke] being able to help create that change."
Woke is available to stream on Hulu now.