Why The Friends Reunion Was So Painful For Jennifer Aniston To Film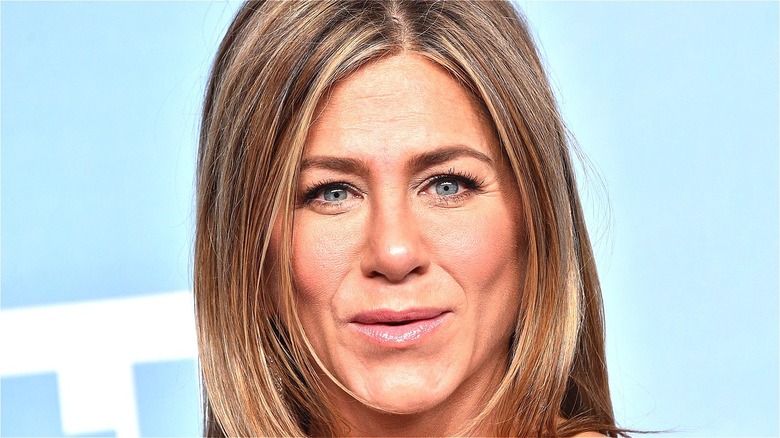 Gregg Deguire/Getty
"Time travel is hard."
That's the feeling that came over Jennifer Aniston when she returned to the set of "Friends" for HBO Max's 2021 reunion special, which starred her and the rest of the show's core cast members. "I think we were just so naive walking into it, thinking, 'How fun is this going to be? They're putting the sets back together, exactly as they were,'" Aniston said in a recent interview with The Hollywood Reporter. "Then you get there and it's like, 'Oh right, I hadn't thought about what was going on the last time I was actually here.'"
Indeed, going back to the "Friends" set for the reunion brought back many old memories for Aniston, and not necessarily in a good way. The "Friends" actor says the reunion special made her not only remember who she was when the show was coming to an end but also how differently everything in her life turned out after the sitcom aired its last episode. Speaking openly with THR about "Friends: The Reunion," Aniston explained just how difficult it was to shoot the HBO Max project.
Jennifer Aniston had to walk off the set of the Friends reunion special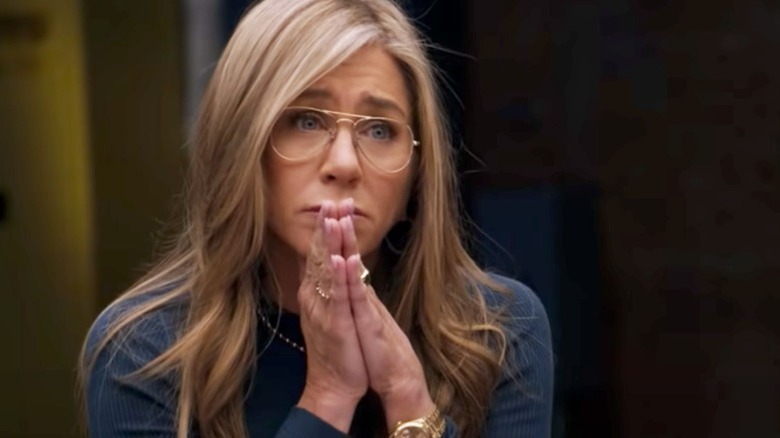 HBO Max
When fans watch "Friends: The Reunion," it's hard to tell how Jennifer Aniston was truly feeling while making it, due to how the special was edited and shot. But according to Aniston, things were extremely tough for her on the reunion special's set. 
"It just took me by surprise because it was like, 'Hi, past, remember me? Remember how that sucked? You thought everything was in front of you and life was going to be just gorgeous and then you went through maybe the hardest time in your life?' It was all very jarring," Aniston explained to THR. "I had to walk out at certain points. I don't know how they cut around it."
It's easy to see why filming the reunion special was a bit overwhelming for Aniston, whose return to the "Friends" sets led to her remembering that she had different plans for how her life would go when the show ended in May 2004, less than a year before her separation from Brad Pitt was announced (via People). On top of that, the last time she had been on the "Friends" sets, the most successful project of her and the rest of the cast's lives was coming to an end.
"It was more personal stuff that I had expectations about that sort of shape-shifted, so to speak," Aniston said. "That was what was jarring, that we all had an idea of what the future was going to be and we were going to go hunker down and focus on this or that and then it all just changed overnight, and that was it."