The Big Problem Twitter Has With Friends: The Reunion
Fans have been dying for a "Friends" reunion since the show went off the air in 2004. The cast has never fully reunited as a complete group for a special before, and "Friends: The Reunion" will mark the first time they have done so. The HBO Max special is set to feature Courteney Cox, Matt LeBlanc, Jennifer Aniston, David Schwimmer, Lisa Kudrow, and Matthew Perry, as they discuss the sitcom that shot them to superstardom in the mid-'90s.
Some fans of the show had the wrong idea about the reunion and believed it was going to be a special where the actors were actually in character. That's not the case, as the gang will just be reminiscing and revisiting famous moments as they sit down together after all these years. While some are disappointed that this isn't just another episode of "Friends," many are frustrated over some other aspects of the reunion, including its host and the long list of guest stars.
Friends fans have an issue with the host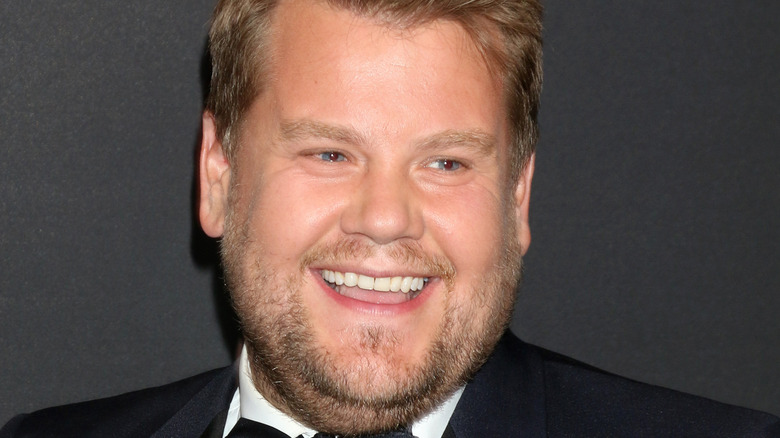 Shutterstock
Per The Hollywood Reporter, "Friends: The Reunion," has an impressive list of guest stars which includes David Beckham, Justin Bieber, BTS, James Corden, Cindy Crawford, Cara Delevingne, Lady Gaga, Elliott Gould, Kit Harington, Larry Hankin, Mindy Kaling, Thomas Lennon, Christina Pickles, Tom Selleck, James Michael Tyler, Maggie Wheeler, Reese Witherspoon, and Malala Yousafzai. At first, many were surprised at some of the names on the guest list, because many of them never appeared on the show. It looks like these extra stars are massive fans of "Friends" and were brought on to give their thoughts on the famous sitcom.
James Corden was a name that perturbed many on Twitter, as he became a trending topic after the list was announced. It's also been hinted that he is hosting the event, based on his voice in the background of the official trailer for the special. Many looking forward to the reunion began to express their disappointment in Corden's role. "I'm sorry if this isn't brand new information but WHY IN THE FRESH HELL IS JAMES CORDEN HOSTING PART OF THE FRIENDS REUNION???" one Twitter user wrote in disgrace to much support.
"Can I have the 'No James Corden Cut' please?" another added. "I did not spend a year in isolation for the Friends Reunion to be hosted by James Corden!" a third disappointed fan shared on Twitter. For some time now, Corden has been receiving a bit of hate online, mainly based on his being cast in way too many projects. It's become Corden-overload on Twitter, and he's, unfortunately, dealing with the backlash. "Moderated by James Corden. It's like they don't want us to tune in. Hard pass," another user declared.