The Yellowstone Season 4 Episode 6 Scene Fans Thought Made No Sense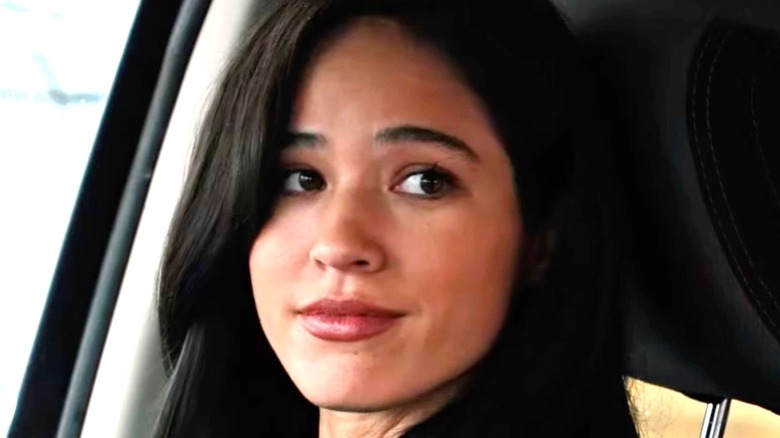 Paramount Network/Youtube
Since its record-breaking premiere, Season 4 of "Yellowstone" has continued to raise the stakes. The Western drama follows the Dutton family and their ranching business, which often puts them at odds with land developers, the local reservation, and — most recently — a determined animal rights activist who doesn't quite understand what she's up against.
The drama continues to heat up in Season 4 as the family's never-ending list of enemies gets even longer. The latest episode, "I Want to Be Him," saw multiple confrontations come to a head, with the brutal fight between Lloyd Pierce (Forrie J. Smith) and Walker (Ryan Bingham) undoubtedly being the most shocking. Beth Dutton (Kelly Reilly) and Summer Higgins (Piper Perabo) also exchanged razor-sharp insults, which Perabo previously called her favorite scene to film.
While fans on the "Yellowstone" subreddit enjoyed the various feuds, they didn't understand one confrontation in the episode. So, which scene from Episode 6 confused fans?
Yellowstone fans don't understand Monica's jealousy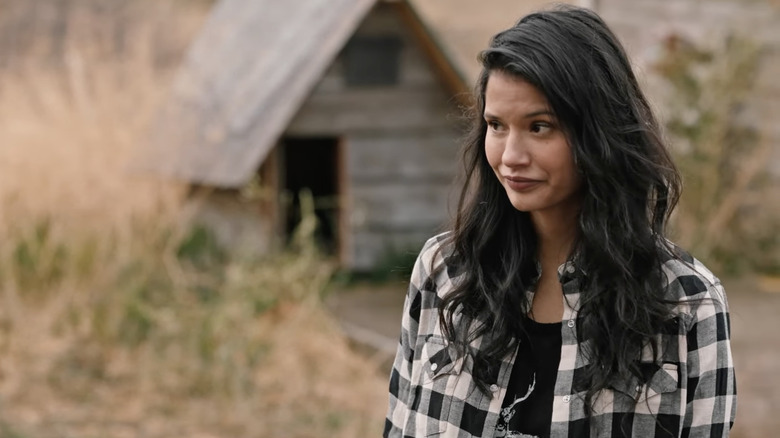 Paramount Network/YouTube
On the discussion thread for "I Want to Be Him," many fans expressed confusion over Monica Dutton's (Kelsey Asbille) sour reaction to her husband bumping into a former ranch hand. When Kayce Dutton (Luke Grimes) unexpectedly sees Avery (Tanaya Beatty), who left "Yellowstone" in Season 2, he's friendly but doesn't reciprocate her flirtatious tone.
Despite this, Monica becomes jealous and later refers to Avery as "(his) little b**** in the tank top." Fans didn't think it made sense for her to act this way, with u/elizanacat writing that this storyline "doesn't really fit" and "seems gratuitous."
Most "Yellowstone" fans agreed, admitting that Monica was their least favorite character. "It's like they asked themselves, how do we make Monica more annoying?" wrote u/Steelyp. "Let's make her a jealous wife."
Another Redditor agreed that it didn't make sense, but pointed out that it could be connected to "that weird glance Avery and Kayce shared in Season 1." Fans seemed to enjoy this theory, with u/iheartsev saying that Kayce was "obviously" interested in Avery in the past and that this storyline "could actually go somewhere!"
"If Monica gets kicked to the curb it's nobody's fault but her own," added u/LazyAdventurer. "Kayce adores her but she doesn't make it easy for him."
"Yellowstone" fans will just have to wait and see what happens now that Avery is back in the mix.