The Biggest Unanswered Questions From Pen15 Season 2 Part 1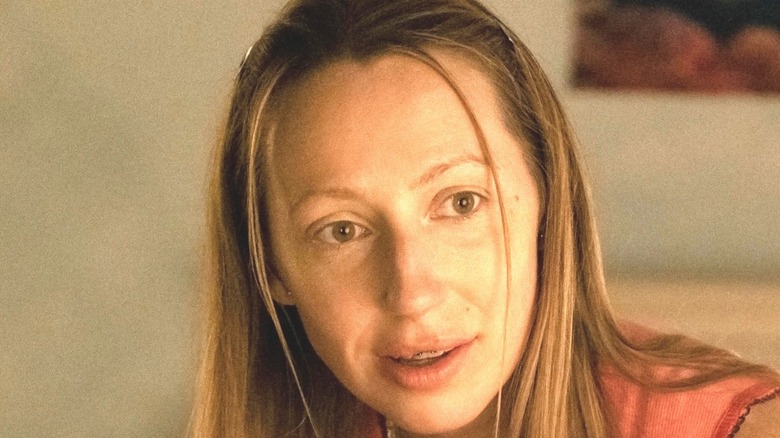 Jessica Brooks/Hulu
Hulu's underrated coming-of-age comedy "PEN15" is ending its two-season run in December, and even though the series stars are 30-somethings, they capture the agony and ecstasy that cobble together the terrible teens. Maya Ishii-Peters (Maya Erskine) and Anna Kone (Anna Konkle) are best friends who are at times cringe-worthy and clueless, and others, sadly in touch with their outsider status.
Season 1 revolves around the girls starting junior high and their struggle to ascend to the highest level of their school's social hierarchy, surviving embarrassing social faux pas, dealing with first crushes, and doing their best to get to first base.
Season 2 of "PEN15" proves to be even more challenging for the girls as the ridicule from their classmates escalates, Anna deals with her parent's marital problems, and Maya's obsession with Brandt (Jonah Beres) reaches a fever pitch. As in Season 1, the girls manage to score small victories along the way and serve as each other's staunchest supporters. With part 2 of Season 2 of "PEN15" finally streaming on Hulu, what better time to revisit some of the questions that part 1 leaves unanswered? Like Maya and Anna's chaotic behavior, it's unlikely that either girl will get a tidy or happy ending, but maybe fans can get closure.
Will Maya and Sam end up together on PEN15?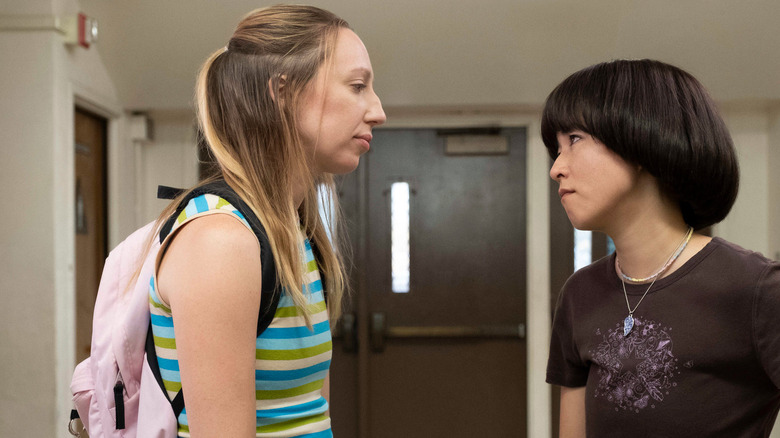 Hulu
Despite a few detours, Sam Zablowski (Taj Cross) and Maya seemed destined to wind up together on "PEN15." Sadly, Sam's jealousy over Maya's feelings for Brandt causes him to label Maya and Anna with a hurtful nickname, "BSB," which effectively causes the girls' shame about an area of their bodies they didn't previously consider problematic. It shows how cruel boys can be, how the seeds of toxic masculinity are planted, and how young men learn to denigrate women as a means to gain approval from their peers. What's more upsetting is that the ridicule causes both girls to quit the wrestling team, which was proving to be an empowering and confidence-building experience for them.
Even if these two can manage to admit they like each other, what happens when Maya finds out about Sam's leading role in another of her public humiliations? Will he tell her, or will someone else? Can she forgive and forget, and does he even deserve her?
How will Anna's relationship with her parents evolve after their split?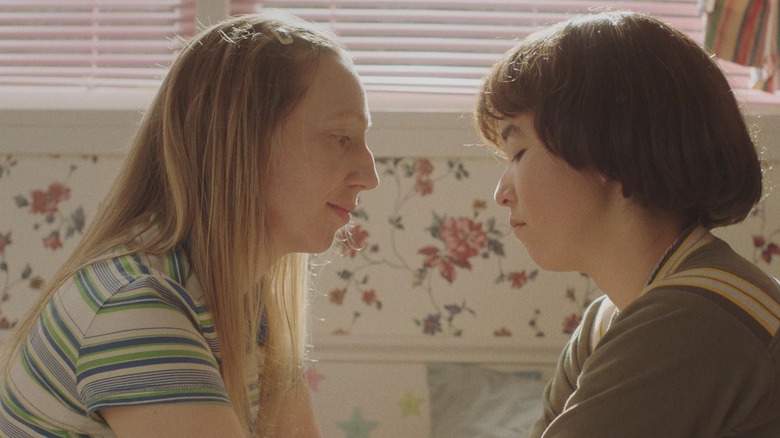 Hulu
Anna struggles throughout part 1 of Season 2 with the deterioration of her parent's marriage, and Kathy (Melora Walters) bears the brunt of her daughter's frustration. Anna's hostility reaches its zenith during a mother-daughter shopping trip when Anna calls her mother the "C" word.
In the Season 2 part 1 finale, Anna begins to acknowledge and recognize her father Curtis (Taylor Nichols) is fallible, and apologizes to Kathy for not being more supportive or empathetic. While Anna may not recognize the signs, viewers understand Curtis' new sports car is the start of a slippery slide into a full-blown midlife crisis. He cavalierly announces in the final moments of the last episode that Anna will have to choose. 
How will this decision affect Anna and her relationships with her parents? We're hedging our bets that she sticks it out with Mom, and will undergo a full-on meltdown when one or both of her parents begins dating. Also, how will the split continue to affect Anna's self-esteem and relationships with boys?
What is up with Maya's dad?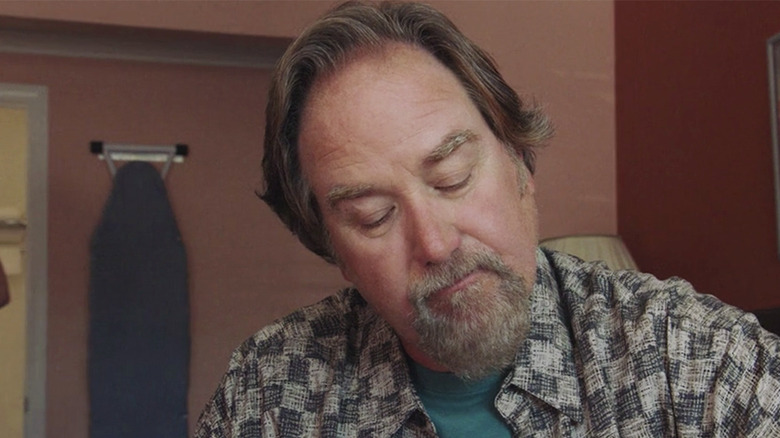 Season 1 of "PEN15" reveals Maya's father, Fred (Richard Karn), makes his living as a musician who spends most of his time on the road away from his family and knows very little about his daughter. Fred is a good-time Dad who sends fun faxes and shows up in time for his daughter's first band solo, turning Maya into an anxiety-ridden mess. He returns to the family fold full time during part 1 of Season 2 under mysterious circumstances he doesn't immediately divulge. How will this shift the family dynamic moving forward, and will Maya remain a daddy's girl once the two start spending quality time together? Fred is one of the show's more thinly drawn characters, and it would be interesting to see how his professional failings contribute to his shortcomings as a parent.
It's obvious both Maya and Anna crave attention from the opposite sex, but Maya's longing is more intense; her desire for acceptance is almost pathological, indicating she's seeking validation from men that her dad tries to give but isn't around enough to sustain. Although there's no doubt their love for one another is unconditional, will Fred continue to fade into the background, leaving the hard work to Maya's infinitely patient mother, Yuki (Mutsuko Erskine)?
Will Maura return for part 2 of PEN15 season 2?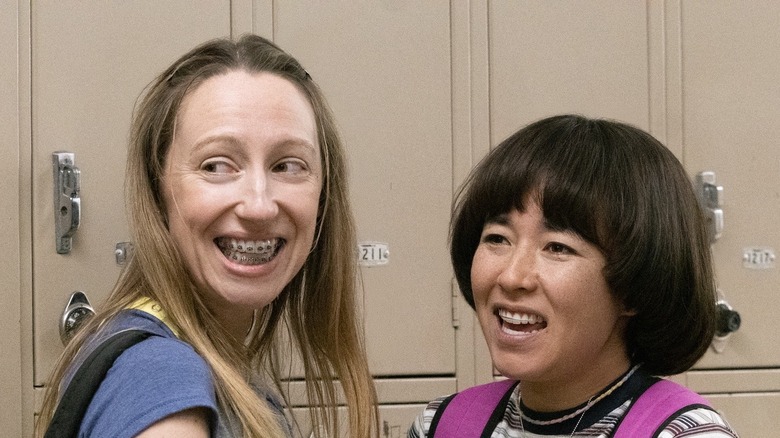 Hulu
Maura (Ashlee Grubbs) becomes the best friend Maya and Anna never knew they wanted in Season 2, Episode 4, "Three." The duo is blown away by Maura's good snacks, better comebacks, and brash behavior — until they aren't. Maura is why three is a crowd, and her goal is to drive a wedge between the girls, and her character's behavior is the catalyst to the reveal that Maya had been hiding a secret from Anna. Maura's increasing outsider status among the three also reinforces how deep Maya and Anna's relationship goes. There's an unbreakable bond born out of shared joy and pain.
Maura isn't a new arrival in town, so she's been lurking for years, and it's a mystery if her only motivation for attaching herself to Anna and Maya was to secure the superlative of "Best Best Friends" in the yearbook. She makes a compelling nemesis, but will she just disappear as quickly as she came into being?