When Will Pen15 Season 2 Part 2 Be On Hulu?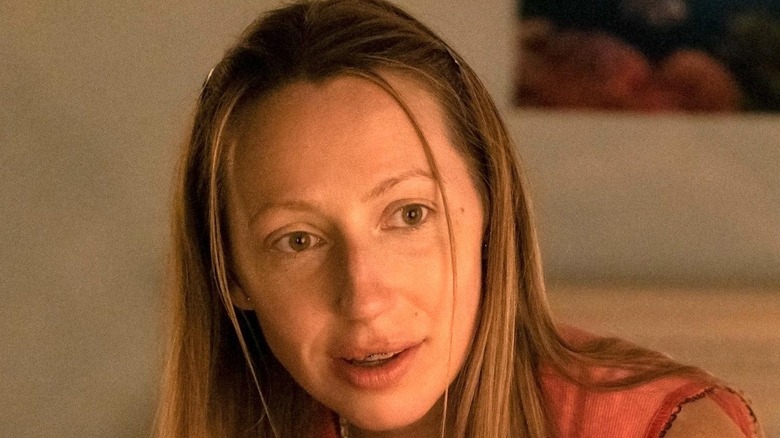 Jessica Brooks/Hulu
Like its very name implies, Hulu's "Pen15" is the awkward teen comedy show to end all awkward teen comedy shows. Created by Maya Erskine and Anna Konkle (who also star as protagonists Maya Ishii-Peters and Anna Kone, respectively), this hilarious middle school-set series came out swinging with its batch of 10 Season 1 episodes in 2019. Since its debut, the Hulu series has only grown stronger — and more cringeworthy, in all the right ways — as it has progressed.
The first half of the show's Season 2 came to an end in September 2020, and things have been silent ever since, except for the excellent Florida road trip-themed animation special, "Jacuzzi," which came out on August 27. Still, it's been over a year since the last live-action episode of the series dropped. The existence of a Season 2, Part 1 implies a Season 2, Part 2 is coming soon. So, when can you find out more about the story when "Pen15" Season 2 resumes on Hulu?
New episodes of Pen15 arrive on December 3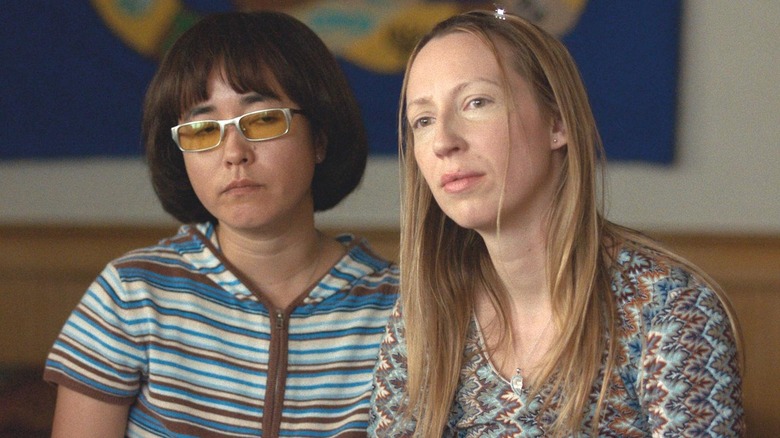 Courtesy of Hulu
Don't worry, fans — "Pen15" Season 2, Part 2 is almost here. According to an official trailer for "Part 2," which is available to watch on Hulu's official YouTube channel, the show is officially back with a new batch of episodes as of December 3. 
As the trailer reveals, Part 2 of the latest season will further explore the trials and tribulations of Maya (Maya Erskine) and Anna (Anna Konkle). The middle school besties still struggle with their insecurities, budding relationships, and maintaining their friendship amidst all the teenage heartbreak, embarrassment, and sheer hilarity. The trailer also teases that the pair may run away from home as they search for their adulthood and introduces us to a brand new doggie companion, who turns out to be slightly less prone to heartwarming animal friendships than the girls would prefer.
Critics and audiences both love the Hulu show, per Rotten Tomatoes. Judging by this sneak peek to "Pen15" Season 2, Part 2, there's no reason to believe that this general consensus will change in the foreseeable future.