The Real Reason Richard Karn Was Cast As Al On Home Improvement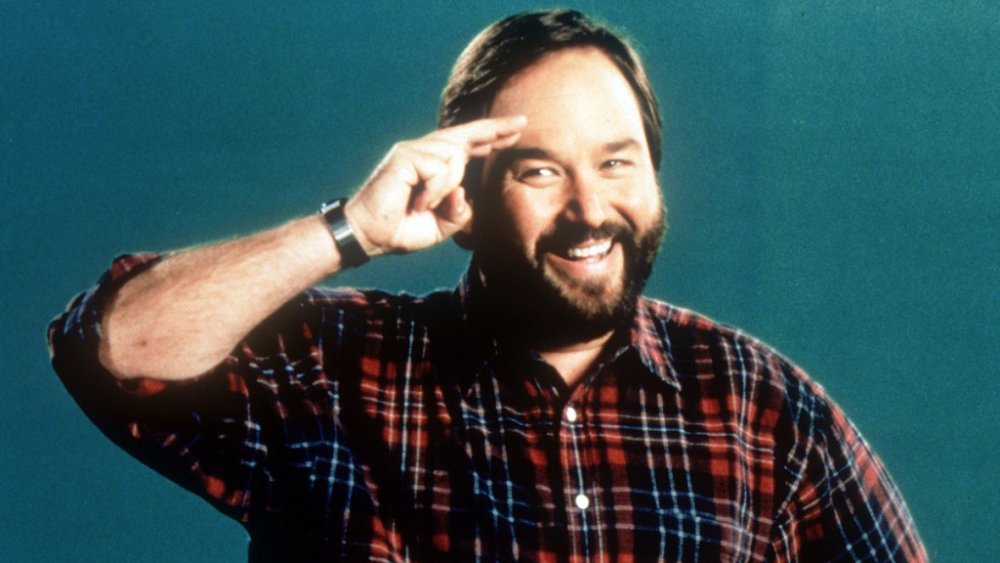 ABC
While much of his recent career has been spent taking roles in those small screen Christmas flicks we all claim to loathe (but secretly love), Richard Karn is undoubtedly best known to television fans for his work as Al Borland on ABC's long-running, family-friendly sitcom Home Improvement. Starring Tim Allen as TV show host and family man Tim "The Tool Man" Taylor, Home Improvement spent the bulk of its eight-season run watching Allen's character get himself in and out of sticky situations with his wife Jill (Patricia Richardson), his kids (played by Jonathan Taylor Thomas, Zachery Ty Bryan, and Taran Noah Smith), and frequently the crew of his show.
Tim's hijinks just as frequently drew the ire of Al, his quippy, flannel-loving co-host on the pair's in-show home improvement series Tool Time. And if you've ever seen even one of Home Improvement's 203 episodes, you know the role of Al really could not have been cast any better. In fact, over the years, Karn's work as Al on the beloved series has become as synonymous with its legacy as Allen's. Per a recent behind-the-scenes piece by the folks at Collider, we now know the character wasn't initially supposed to be in Home Improvement's regular cast at all. 
As much as we shudder to imagine Home Imporvement sans Al, it turns out that the role of Tim's Tool Time co-host was originally scripted as a character named Glen, and was to be played by Stephen Tobolowsky (Sammy Jankis in Memento). Tobolowsky, however, wasn't available to shoot the first few episodes of Home Improvement due to prior commitments. Hoping to bridge the gap until the actor was available, the series' writing team conjured the role of Al as a temporary stand-in. But Karn was so good in the role, and his chemistry with Allen so palpable, that Home Improvement's producers decided to keep him on as a series regular — and the rest, as they say, is history.

A fortuitous bit of legal trouble actually put Home Improvement on Richard Karn's radar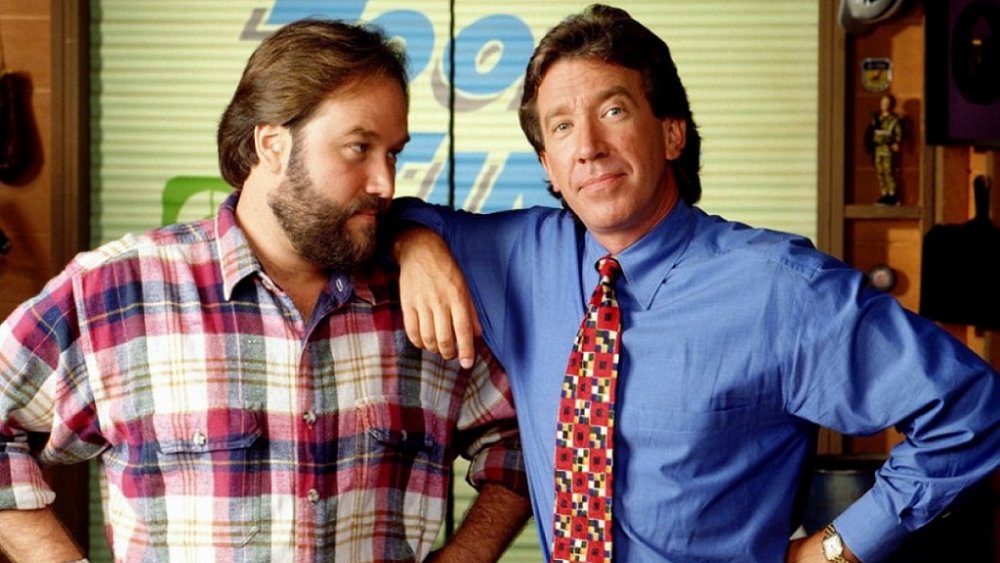 ABC
That Collider piece really is stuffed with juicy nuggets about Home Improvement. While the story of how Al came to be on the show is indeed one of the juiciest, it isn't the only one concerned with the beloved character's genesis. The other tidbit details how Karn came to know about the series in the first place. As it happened, he likely wouldn't have heard about Home Improvement at all if not for a fortuitous bit of law breaking.
Don't worry, the bearded one we've come to know and adore as Al Borland didn't go completely rogue and knock over a liquor store or anything. Rather, Karn was caught committing a minor traffic infraction late one night when on his way home from rehearsals for a theatrical performance of King Lear. Karn apparently ran a stop sign, which, of course, led to the actor spending a few weary nights in L.A. County traffic school.
Luckily, that punishment came with a serious silver lining; one that would end up lining Karn's pockets with gold for the better part of the next decade. Seems there was a talent agent also taking part in those traffic classes, and that agent was the one who first told Karn about a little show called Home Improvement that was looking to fill out its cast. Upon doing some research, Karn realized he knew a few people working on the fledgling series, and talked his way into an audition.
Given the continued popularity of Home Improvement over two decades after it went off the air, it's a safe bet that Karn's lucky break gave sitcom fans a character they'll continue to love for years to come.