Chris Diamantopoulos Reveals The Moment He Knew He Wanted To Be An Actor - Exclusive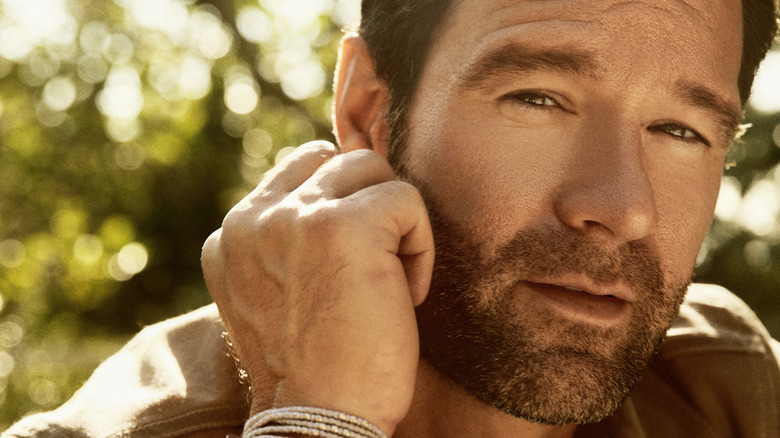 Austin Hargrave
Chris Diamantopoulos has worked constantly since he broke into showbiz in 2000, compiling nearly 100 roles in film and television to date. Acting is something Diamantopoulos has wanted to do since he was a boy, so it's especially satisfying when he lands high-profile Netflix gigs like the new movie "Red Notice" opposite Dwayne "The Rock" Johnson, Gal Gadot, and Ryan Reynolds, and Kevin Hart's new crime drama series "True Story."
Luckily for Diamantopoulos, he's been able to explore all corners of the entertainment landscape, with roles in such comedy hits as "Silicon Valley," "The Office," and "Arrested Development," and more serious turns in such action dramas as "24" and the 2011 mini-series "The Kennedys" — where he played legendary singer Frank Sinatra. Diamantopoulos also has a distinguished list of voice acting credits, where he's brought to life the such icons as Green Arrow and Mickey Mouse.
Recalling the moment he wanted to become an actor, Diamantopoulos told Looper in an exclusive interview that it happened more than three and a half decades ago when watched a classic family adventure comedy that forever changed his life.
Chris Diamantopoulos says a Danny Kaye classic set him on his path to being an actor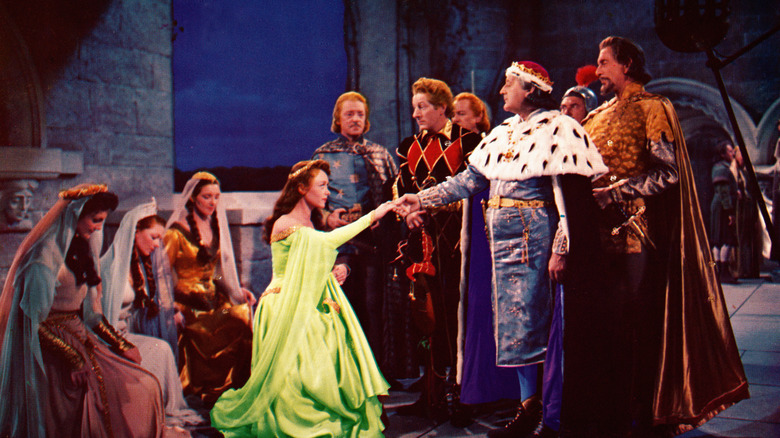 United Archives/Getty Images
In an unforgettable moment as a young boy in the 1980s, Diamantopoulos said he realized what he wanted to do with his life after seeing a 1955 MGM classic starring Danny Kaye.
"There are so many other films, I can think of — 'Amadeus,' and I can think of 'The Adventures of Robin Hood.' I can think of a slew of them — but it was "The Court Jester," said Diamantopoulos of his all-time movie favorite. "I saw it when I was nine years old, and it opened my eyes to ... Well, if you see that movie, you see that through every frame of that film, Danny Kaye is just having the best time."
The energy Kaye was experiencing wasn't limited to the legendary song-and-dance man.
"You see Basil Rathbone is having the best time, you see Glynis Johns and Angela Lansbury, you see these people just brimming with the joy of being a part of this," Diamantopoulos recalled for Looper. "Now, I know that there are probably stories on set from the day that might have been this or that. But as a child, seeing that fantasy come to life in the beautiful, vibrant, technicolor, and hearing those songs and watching that humor and that drama and that epic sword and sandal, mid-evil panache. I just knew that's what I had to be involved with. I've been chasing that ever since I saw it. That was the movie that defined my understanding of what I wanted to do for the rest of my life."
He played a different kind of court jester on Silicon Valley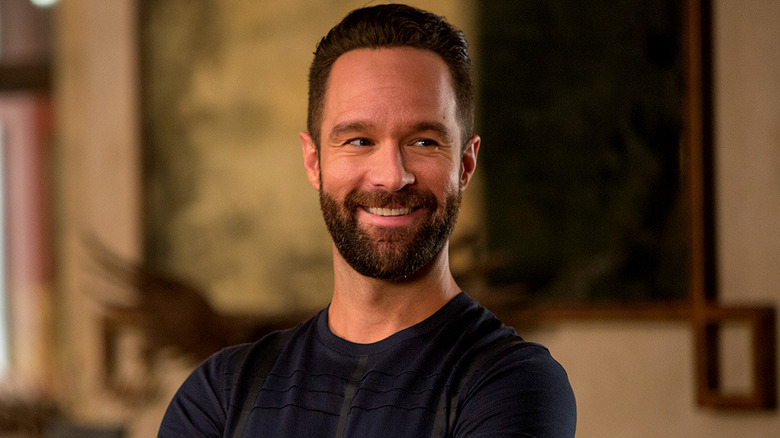 HBO
The enthusiasm Kaye exuded on screen wasn't lost on Diamantopoulos, and you can feel it in every scene that features the actor in "Silicon Valley." Starring as the boisterous billionaire Russ Hanneman in a recurring role from 2015 to 2019, Diamantopoulos didn't waste one opportunity to project Russ' monstrously inappropriate demeanor. Diamantopoulos said the writing was the key "Silicon Valley's" success.
"It begins and ends with the fact that Alec Berg and Mike Judge and the writers on that show are just so clever, taking a subject matter and a world that should be mundane and turning it into the most fascinating and ridiculous fodder for us to just gape at," Diamantopoulos enthused. "And certainly, with regard to my character, they just drew this bore of a human, the worst man in America, just really ... it's 'Tres Comas, my friend,'" he finished while lifting up a bottle of Russ' Tres Comas tequila.
Part of the fun was that Diamantopoulos didn't feel any pressure to deliver so many laugh-out-loud hilarious lines because it wasn't his job to make Russ likeable for the audience. Effectively, Russ is so outrageous that you can love him, hate him or love to hate him.
"It was a liberating experience for me because when you know everybody is going to hate you, you've got nothing to worry about," Diamantopoulos observed. "So, if he's meant to be the one that everyone hates, well, then have at it — and sure enough you find those little moments of humanity or insecurity where people go all the way around the circle of, 'I hate this guy,' to 'Hell, I kind of love this guy.'"
"Red Notice" and "True Story" are both streaming exclusively on Netflix. Diamantopoulos has roles in the Disney+ animated movie "Diary of a Wimpy Kid" and the upcoming AMC animated series "Pantheon."