Spider-Man: No Way Home Posters Put The Spotlight On The Villains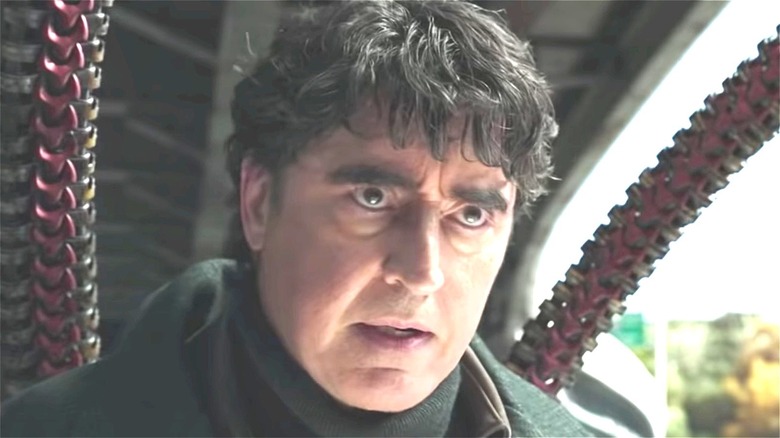 Sony Pictures/YouTube
We're officially two weeks out from the theatrical release of "Spider-Man: No Way Home" and anticipation for the Phase 4 Marvel flick is at an all-time high. With each passing day comes another new teaser or ad showing something that fans have yet to spot before in previous trailers or commercials. Fortunately for us, Marvel was feeling generous today and decided to give a more in-depth look at Spider-Man's new rogues' gallery, with posters of iconic villains Doc Ock, Electro, and Green Goblin. 
"TWO WEEKS until worlds collide," the studio tweeted, using its "Now Way Home" Twitter page.
Disney and Sony both know that "No Way Home" is shaping up to be one of the biggest MCU releases of all time that will help expand Marvel's ever-growing multiverse, as the actors playing these villains are all reprising their original roles from both Sam Raimi's "Spider-Man" trilogy and Mark Webb's two "Amazing Spider-Man" films. Now it's time to delve deeper into what the MCU versions of the big bads will actually look like up close.
New posters show No Way Home villains in all their evil glory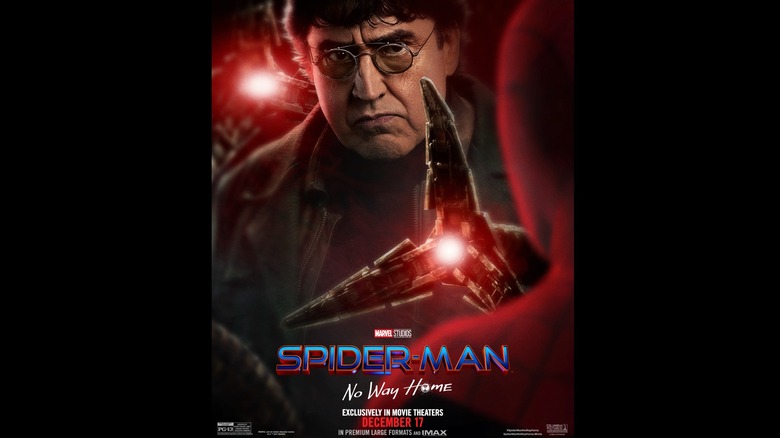 Sony Pictures Releasing/Marvel Studios
"Spider-Man" fans are freaking out on social media following the release of three new posters for "No Way Home," which feature close-ups of Jamie Foxx, Willem Dafoe, and Alfred Molina all posing as Electro, Green Goblin, and Doc Ock, respectively.
"Finally, some good f***ing posters," the top reply reads under Marvel's Twitter thread for the villain spots.
Each poster that the studio released on Friday was accompanied by a tweet identifying the actor being featured. Fans were particularly hyped to see Defoe as Green Goblin, who last appeared in the original "Spider-Man" trilogy. "Willem dafoe, so so excited to see him back," replied one fan to the Green Goblin poster.
In the new posters, we can see how each villain now looks in the MCU. While Dafoe and Molina's characters don't appear to be too different, Foxx's Electro is nearly unrecognizable from his former blue self, and as we've seen in other promotional ads and art, is now sporting some new Stark tech on his chest and an updated suit. Fans will have to wait until December 17 to find out how the MCU version of Electro came into contact with it.