Netflix Releases Death Note Trailer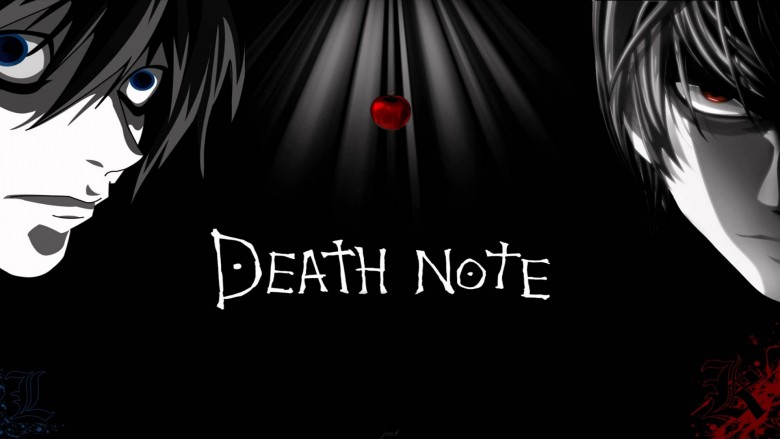 "Shall we begin?"
Today, Netflix unveiled a new live-action trailer for what seems to be everyone's favorite anime. The upcoming 'toon-to-life adaptation of the lauded series, Death Note centers around Light Yagami (anglicized to Light Turner for the Netflix adaptation), a boy who stumbles across an ominous leather-bound book, or a "note." Dropped down from the sky by a slightly mischievous creature named Ryuk, the book allows Light to kill anyone simply by writing his or her name inside. Thus, it becomes known as the "Death Note."
The Netflix trailer features Paper Towns and The Fault in Our Stars actor Nat Wolff as Light, teasing the metamorphosis he undergoes through gaining such an enormous power in the blink of an eye, as well as the voice of Willem Dafoe as Ryuk. Blair Witch director Adam Wingard is set to helm the supernatural flick, based on a screenplay by Jeremy Slater and Charles and Vlas Parlapanides. Death Note will also star Margaret Qualley as Mia Sutton (originally Misa Amane); Keith Stanfield as a brooding detective named L; Paul Nakauchi as L's assistant, Watari; and Shea Whigham as James Turner (originally Soichiro Yagami), Light's father.
Take a look at the trailer below:Here's the full synopsis for the forthcoming flick: "Death Note revolves around a young man who discovers a notebook with the power to kill someone by scrawling his or her name onto the pages–hence the series' title. Once the boy realizes what he has in his possession, he begins to formulate a plan that would allow him to rule over the world by passing moral judgments on those he deems criminals. These actions eventually garner the attention of a mysterious detective who will stop at nothing to hunt the boy down."
Death Note isn't the first anime getting the live-action treatment. Another well-loved series, JoJo's Bizarre Adventure, will be hitting the silver screen in Japanese theaters in August. And it also isn't the only new addition to Netflix's long line-up, as it's been recently announced that One-Punch Man will be hitting the service soon.