Here's Where You Can Stream Love Actually This Holiday Season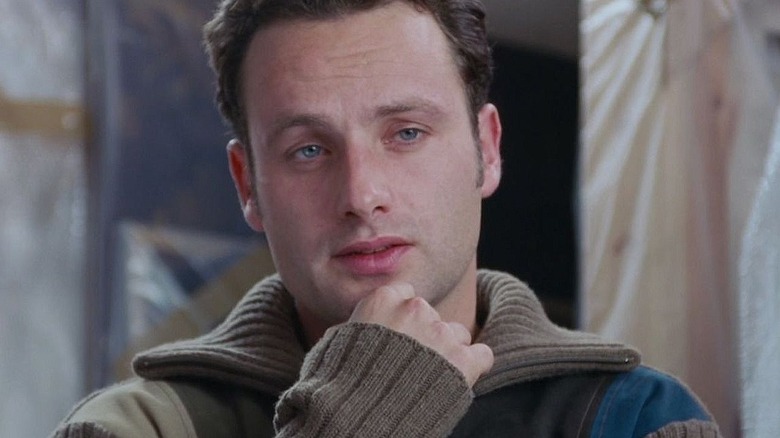 Universal Pictures
It's that time of the year when families get together, exchange presents, eat a big meal, and are likely to watch a movie or two as things die down. One film that's always likely to get plenty of viewings over the holidays is the 2003 Christmas-themed romantic comedy "Love Actually."
Written and directed by Richard Curtis, "Love Actually" is in fact a kind of epic rom-com set during the holidays, that focuses on 10 different interconnected love stories. Some end very happily and with big grand romantic gestures, and some have more bittersweet denouements leaving characters not quite satisfied. Lovers embrace, tears are shed, and naturally there is a big singalong to "All I Want For Christmas Is You."
Starring Hugh Grant, Emma Thompson, and Keira Knightley among the huge ensemble cast, "Love Actually" was a huge hit and has become a Christmas classic over the years, even if critics have debated the film's messages about relationships (via The Atlantic). Fans and newcomers, then, may be curious about where they can see the movie for themselves this season. 
This is where you can find "Love Actually" to celebrate the holidays.
You can rent or purchase Love Actually through a number of VOD platforms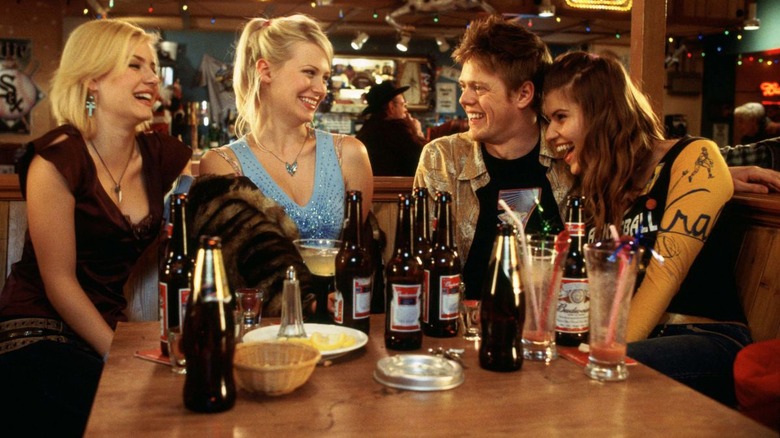 Universal Pictures
Long gone are the days when trying to find "Love Actually" on a streamer was impossible. This holiday season, you can watch the cameo-packed rom-com on Peacock. You'll need a premium subscription to watch, however, as the movie is not available on its ad-supported plan. Premium subscriptions to Peacock are set at $4.99 and $9.99 a month.
You can rent "Love Actually" for $3.99 on iTunes and Amazon, as well as on Google Play and YouTube. Other platforms offering the flick for rent are Vudu, the Microsoft Store, Redbox, and DirecTV. Only Spectrum on Demand seems to have missed the memo, and as a result, is asking for an exorbitant $4.99 for a digital rental.
If you want to purchase a digital copy for your library, iTunes is charging $14.99 for "Love Actually." The same price point applies to Amazon, Google Play, YouTube, Vudu, and the Microsoft Store. DirecTV is asking for only $12.99 to purchase the film, while Redbox decided to shoot the middle and price at $13.99.
And of course, you can also purchase a copy of the holiday-centered romantic comedy through physical media, such as DVD or Blu-Ray.