The Truth About Andrew Gray From Bling Empire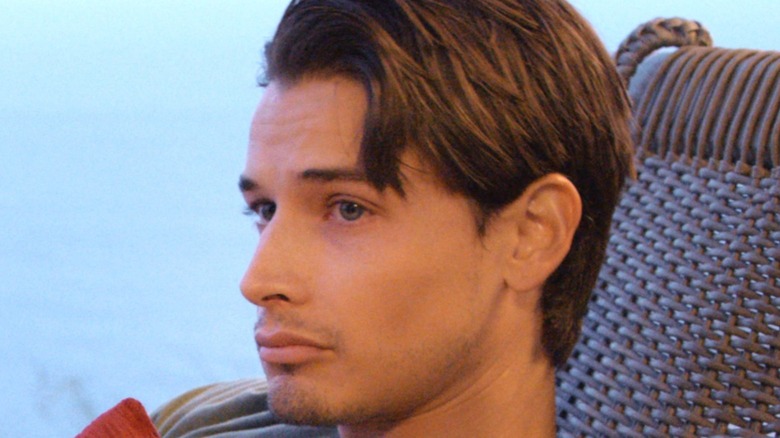 Netflix
There are many factors to 2021 that make it feel as though the year just flew by, one of them being that Netflix's reality show "Bling Empire" debuted nearly a year ago. The series follows the rich and fabulous lifestyles of a group of Asian and Asian-American friends living it up in Los Angeles. They spend money like it's endless, drawing comparisons to the real-life version of "Crazy Rich Asians." The stars range from weapons heiress Anna Shay to multi-talented millionaires like Kim Lee. It encapsulates everything that's good about shows like the "Real Housewives," but with an entire cast of East Asian descent that put their own spin on the genre.  
Of course, as with all reality TV shows, "Bling Empire" is not without its drama. And no one was better at creating it than Andrew Gray. Andrew was a side character on the show, the long-time and overpowering boyfriend of Kelly Mi Li. The pair's relationship was rocky, with many fans criticizing Gray's behavior toward his partner. Little else was known about Gray's life outside of his relationship, so we decided to take a deeper look into who Andrew is and what his life is like after Season 1 of "Bling Empire." 
Andrew Gray has a history in Hollywood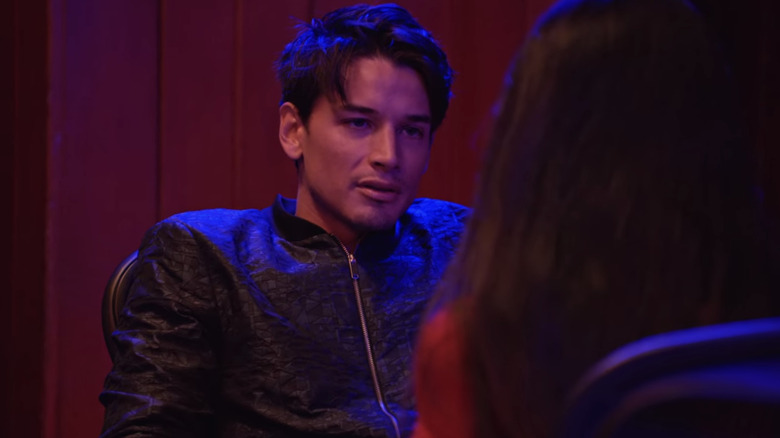 Netflix
"Bling Empire" Season 1 left off on a cliffhanger of whether or not Mi Li and Gray would be getting back together. But People reported back in March that the pair officially split up after five years together. It wasn't a total shock considering their dynamic on the show, with the added pressure of handling it all in the public eye. But according to both Mi Li and Gray's Instagrams, it seems as though they are on good terms and share custody of their dog together. 
Gray was best known for portraying Troy Burrows, the Red Megaforce Ranger in the "Power Ranger Megaforce" series (via IMDb). He's also starred in, produced, and written a handful of other projects, including a short film titled "Spilt Milk," which was produced by Mi Li.
Gray is using his reality TV fame to his advantage, offering fan videos for sale on Cameo and sharing inspirational TikTok videos. He's also a model, starring in campaigns for companies from Zara to Tanqueray, and he previously had his own clothing line titled AMG Clothing, which seems to be off the market for now (via Instagram). 
Currently, Gray works at a media company titled Knight Owl Studios, which is still under construction (via Instagram). He tends to focus his work on mental health advocacy, particularly as it applies to those working in Hollywood. The passion can be seen in his podcast series "My Happiness" about mental health.