The Truth About Kim Lee From Bling Empire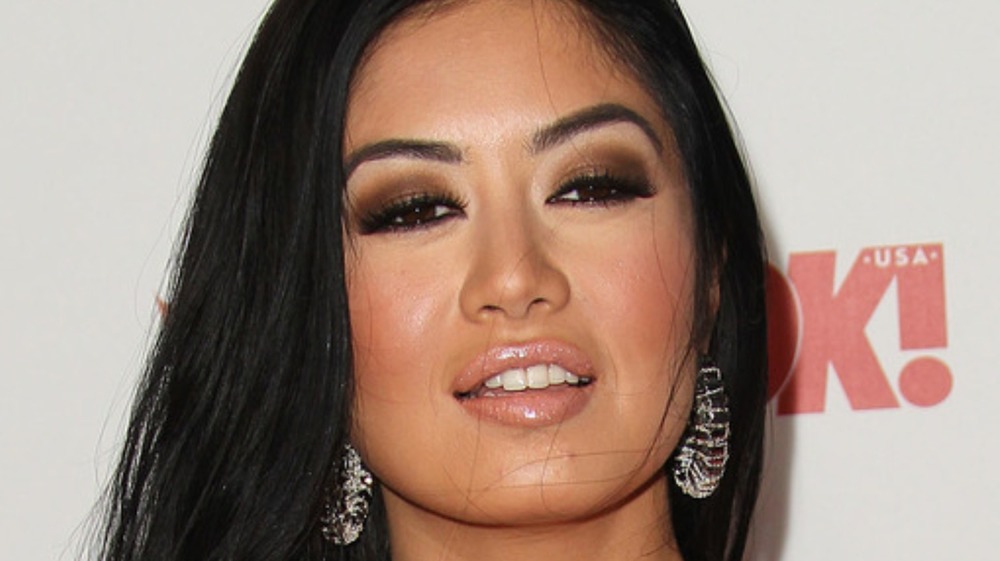 Frederick M. Brown/Getty Images
If 2018 hit romantic dramedy Crazy Rich Asians didn't have enough wild drama and eye-popping opulence, then Bling Empire, the new Netflix reality series inspired by it, just may. 
Featuring a real-life circle of super-rich Asians and Asians Americans, the series stars  Kevin Kreider, Christine Chiu, Anna Shay, Kane Lim, Cherie Chan, Kim Mi Li, and Jamie Xie, and follows them through their daily lives, which are chock full of parties, romance, shopping, and — like any good reality series — fighting. Star Kim Lee is known for at least two of those things, primarily relationships, and fighting. Early in the season, the 32-year-old millionaire got off to a rocky start with co-star, wellness coach, and model Kevin Kreider after Lee and another cast member got pretty invasive and destructive while paying a visit to socialite Anna Shay's mansion. 
But eventually, by the end of the series, the two shared a moment that had real enemies-to-lovers vibes, as Lee and Kreider exuded serious romantic chemistry at a party, fueling post-series relationship rumors. Part of this shift may have had to do with how similar their Bling Empire season 1 arcs were. A solid chunk of Kevin's time on the show saw the social media influencer and activist reportedly worth upwards of $10 million try to find out about where he came from after being adopted at the age of three by a white couple from Philadelphia.
Lee had a similar journey, with the DJ, TV show host, and model wanting to reconnect with her estranged biological father, who left the family after divorcing Lee's mother, Kimmy Segal. Though Segal eventually got remarried to Harry Fox mysteries novelist Daniel Segal, Kim still wanted an answer to his whereabouts. And thanks to Kevin and a private investigator, she eventually does uncover what happened to her father, Tony. But how did the beautiful multihyphenate who upped the drama and warmed Kevin's heart make her name? Here's the truth about Bling Empire's Kim Lee. 
Kim Lee is a self-made multihyphenate who DJs, models, and acts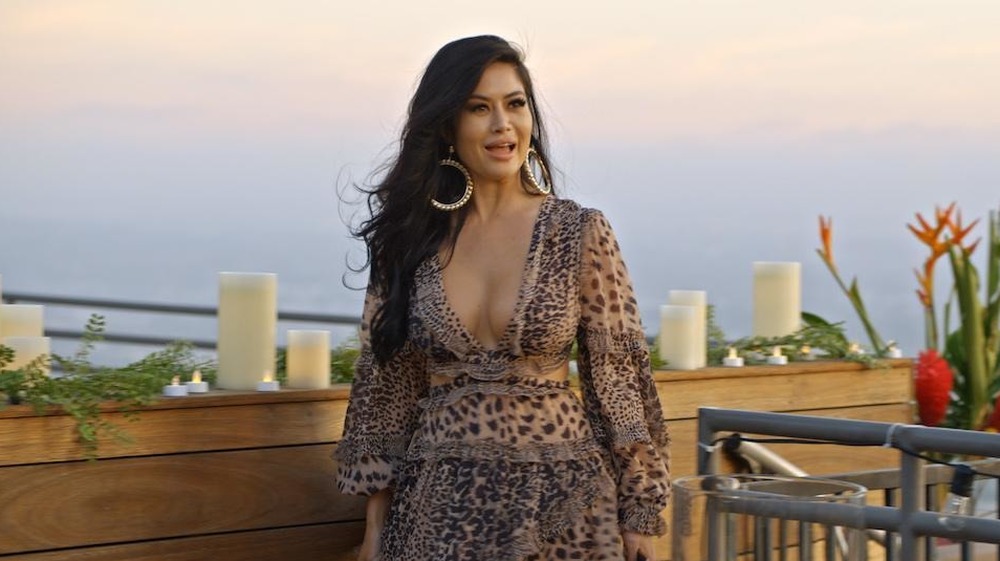 Netflix
In an interview with Entertainment Weekly, Kevin said he once saw Kim as a "rich Malibu wannabe gangster DJ." While Lee will likely debate certain elements of that label, much of it is true. Co-star Kane Lim's friend, Lee's net worth is a reported $10 million, which she earned mostly through acting, modeling, and DJing. Fluent in Vietnamese and English, she's one of the more famous Bling Empire cast members. The former host of MTV Asia's Yo! MTV Raps, she also appeared in another reality series — as a contestant on Vietnam's version of The Amazing Race, according to Bustle. In addition to running a merchandise line as a model, Kim has graced the covers of Esquire and GQ magazine, been featured in Elle and Vanity Fair, and in 2011 was named "Sexiest Woman in the World" by men's lifestyle magazine FHM Asia. She's also walked runways in Paris and New York for designers like Emanuel Ungaro and Martin Grant and brands such as Marc Jacobs (via Destractify). 
In terms of her acting career, it's been mostly small parts, but she's appeared in some well-known movies and TV shows, including The Hangover: Part II, Jack and Jill, CSI and Entourage. Her music career is where the Bling Empire star has left her biggest mark. A pianist with a long-time love for photography, Kim has appeared in music videos for Kanye West and Lupe Fiasco and secured a Vegas residency and toured the world with popular acts like Steve Aoki, Diplo, and Cardi B as a DJ in her own right. Asia Tatler reports that it's an element of her career the musician and producer could break into after connecting with Black Eyed Peas' Apl De Ap. 
Kim Lee's creative talent and networking savvy make her a perfect addition to the Bling Empire's flashy cast.