Zachary Levi Has A Bold Claim About Shazam! 2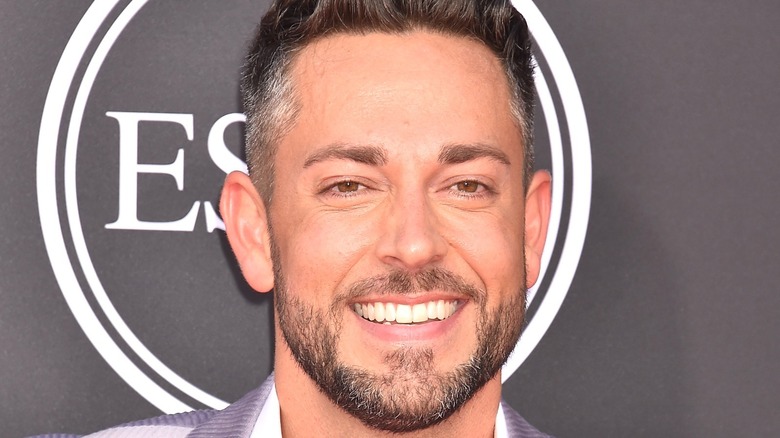 Featureflash Photo Agency/Shutterstock
The DCEU "Shazam!" film was a critical and commercial success at the time of its release back in April of 2019. It earned a 90% critics score and 82% audience score on Rotten Tomatoes, and currently sits tied with 2021's "The Suicide Squad" as the second best-rated DCEU installment to date behind 2017's "Wonder Woman." Zachary Levi's Shazam, who is really Billy Batson (Asher Angel) in adult form, captivated us with his ability to portray a child coming to terms with the seriousness of being a hero. Critics loved the charming and entertaining nature of the movie in contrast to previous DCEU films like "Batman v Superman: Dawn of Justice" and "Man of Steel," which came with a sufficiently grimdark coat of Snyder sheen.
Not long after its release, rumors of "Shazam! 2" began bubbling up, with ultimate confirmation coming in December of 2019 (via Entertainment Weekly). Due to COVID-19 and production delays, however, the film that is now called "Shazam: Fury of the Gods" was pushed back to its current release date of June 2, 2023. Despite the distant premiere date, "Shazam: Fury of the Gods" actually wrapped filming back on August 31, according to director David F. Sandberg's Instagram page.
Many fans and even the star of "Shazam: Fury of the Gods" itself, Zachary Levi, are anxious and excited for it to be released — but can it be better than the first? Levi sure seems to think so.
Zachary Levi claims Shazam: Fury of the Gods is better than the first film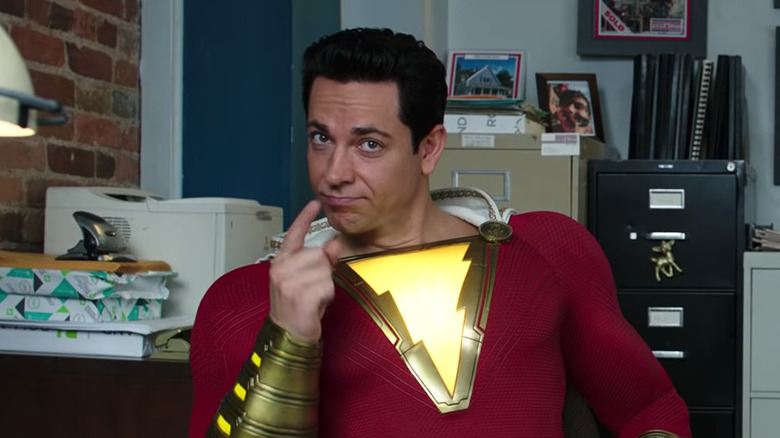 Warner Bros./DC Entertainment
In a recent interview with Collider, Levi made a bold statement when asked about his thoughts on the second film: "I will say that I genuinely — and this is not just lip service — I'm really proud of the first one, I think we made a really, really good movie. I think the second one is better. I think that we had more time, we had more budget. We had, essentially, the entire cast returning, and we all knew our characters a little bit more; we could kind of sit into them a little bit more. Henry Gayden, who wrote the first script, wrote the second, and he did a fantastic job doing so. Everything just clicked even a little bit more and a little bit more."
Levi went on to note that the younger actors have also gotten older, as children do, and so their greater maturity helps him connect more with Asher Angel's version of his character. He said that the relationships, villains, and action in the film are also great, and he's very proud of what they've created. Levi even said he wanted "Shazam: Fury of the Gods" to be released sooner than 2023. Although, chances are slim that it will happen, given the "Black Adam" movie starring Dwayne "The Rock" Johnson in the titular role is set to be released July of 2022. Black Adam is Shazam's main rival, so a future crossover is expected, if not officially confirmed.
Only time will tell if Levi's claims are proven true when "Shazam: Fury of the Gods" hits theaters in 2023.