Here's How Milena Govich Made History On Law & Order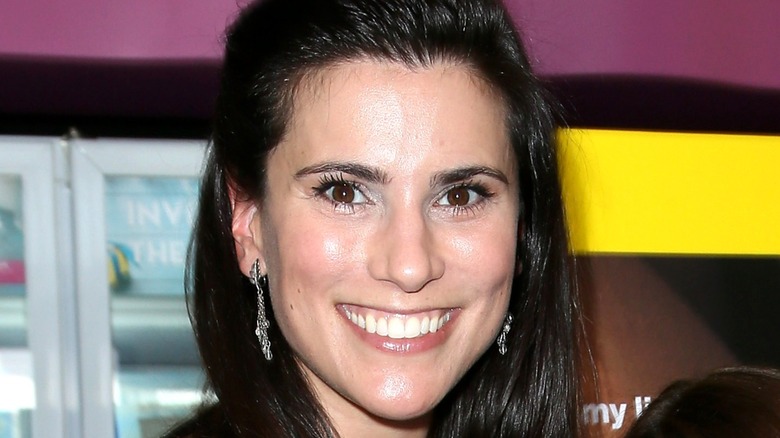 David Livingston/Getty
If the first female detective to pop into your brain when you see the words "Law" and "Order," — or even just hear the now legendary "dunn dunnn" made famous by the series and its spin-offs — is Mariska Hargitay's Olivia Benson, you're probably not alone. The longest-running and most wildly successful spin-off in the Dick Wolf universe (or, "DWU?") has become so intricately tied to Olivia's character and storyline that it may as well be called "Law & Order: Olivia Benson Unit."
Another successful spin-off in the franchise, "Law & Order: Criminal Intent," was also characterized by a series of compelling woman detectives, including (among others) Kathryn Erbe's Alexandra Eames, Julianne Nicholson's Megan Wheeler, and Annabella Sciorra's Carolyn Barek. And yet, for the vast majority of its 20-year run, the original "Law & Order" — despite having its own history-making character in S. Epatha Merkerson's Lieutenant Anita Van Buren — had only male lead detectives and partners. 
That changed, at least briefly, in 2006, when a character named Detective Nina Cassady joined the series as Detective Ed Green's (Jesse L. Martin's) partner at the start of Season 17. Portrayed by actor, producer, and director Milena Govich, the character — known as "Detective Beauty Queen" in the series, owing to her publicized take-down in a beauty salon — was the first, last, and only female detective ever to grace the universe's parent series.
Govich's Nina Cassady made few friends on Law & Order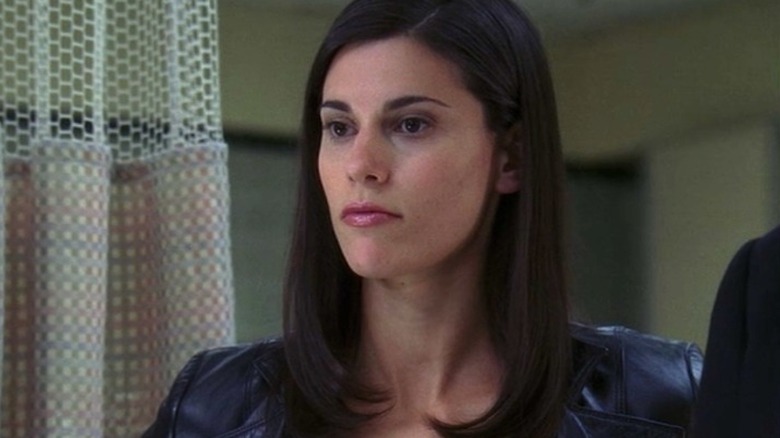 NBC / Amazon Prime
Featured in just one season (or 22 episodes), Govich's character marked a turning point for the series when she stepped in to replace Dennis Farina's Detective Joe Fontana. Although Ed Green did his best to take the relative rookie under his wing, her inexperience often put her in the line of fire when it came to Lieutenant Anita Van Buren, who had "no time" for the impulsive detective's seeming inability to take advice.
Then, of course, there was the series of controversial, "I'm not a racist, but" remarks her character delivered in an episode titled "Fear America," wherein Cassady defends racial profiling by law enforcement. While her absence at the start of Season 18 is neither explained nor mentioned (she's replaced by Jeremy Sisto's Detective Cyrus Lupo), the writers didn't do her character many favors in terms of gelling with the department — or with viewers — so it hardly came as a surprise. 
Govich gave a compelling performance considering the hand she was dealt (aka "stock female badass" who can't get out of her own way), but, unfortunately, the only female detective on "Law & Order" didn't last long. Her character's limited lifespan notwithstanding, Govich went on to work with Dick Wolf again, when she served as producing director on CBS' "FBI," and directed for "FBI: Most Wanted," "Chicago Med," and "Chicago Fire" (via IMDb).