How Law & Order's S. Epatha Merkerson Set A TV Record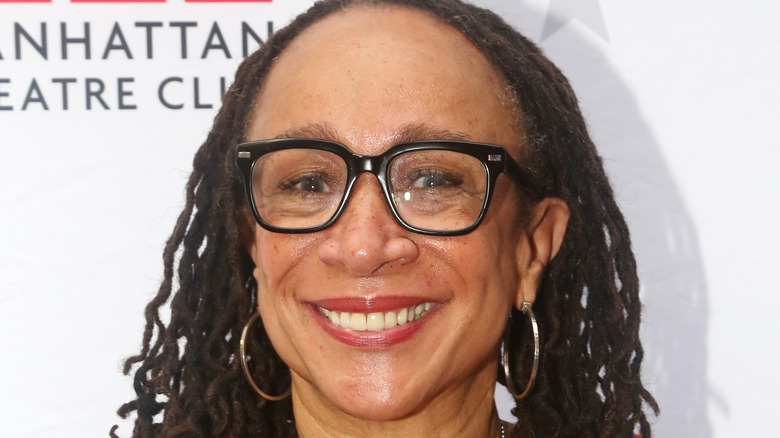 Bruce Glikas/Getty Images
"Law & Order" hit an impressive number of milestones during its landmark first run. It was one of the rare primetime shows to last for 20 seasons and spawned successful spin-offs — including the even-longer-running "Law & Order: SVU," now in its 23rd season on NBC — that kept the show's legacy going for long after its premiere in 1990. And there are sure to be more records and milestones in the future now that "Law & Order" is returning for a 21st season after over a decade's long hiatus. 
But there's one record the show achieved that fans may not realize, and it's one of major significance. This particular record involves actress S. Epatha Merkerson, who co-starred on "Law & Order" for 17 years as Lieutenant Anita Van Buren. Merkerson actually first appeared as a different character, named Denise Winters, for one episode that aired during the show's first season before joining the cast as Lt. Van Buren in Season 4. The acclaimed, Emmy-winning actress has been flourishing recently as Sharon Goodwin, the Head of Patient and Medical Services, on "Chicago Med," where she's been a regular since the series started in 2015. But Merkerson remains most associated with her character from the iconic crime drama that started it all.
So, what's the record S. Epatha Merkerson set on the original "Law & Order"?
S. Epatha Merkerson's Law & Order record is a milestone for Black actresses
From 1993 through 2010, S. Epatha Merkerson played Lieutenant Anita Van Buren on "Law & Order" for a stunning 388 episodes (via IMDB). She finished her stint on the show not only as the longest-running cast member of the original series, but also the longest-running Black character on primetime TV (via NPR). Even after series veterans like detectives Lennie Briscoe (Jerry Orbach) and Mike Logan (Chris Noth) departed the franchise, Merkerson remained steady.
Merkerson's record as the longest-running Black character on primetime TV was eventually eclipsed in 2017 by her fellow "Law & Order" franchise star Ice-T (via KISS 104.1 FM), who, at the time of writing, is in his 22nd season as Detective Fin Fututola on "Law & Order: SVU." That left Merkerson with the more specific record of longest-running Black woman character on primetime TV. Either way, Merkerson clearly understands the weight of her place in TV history. During a 2009 Paley Center panel she proclaimed, "I'm Black, I'm female and I'm in my 50s. There's no one who sits at our table who sits from my perspective."
Merkerson may soon pass the baton to Chandra Wilson (or already has, depending on how you judge the record), who has appeared as Dr. Miranda Bailey in 377 episodes of "Grey's Anatomy" since that show began airing in 2005 (via IMDB). But with the revival of "Law & Order" on its way, there's always a chance that we'll see Lieutenant Anita Van Buren back in action once again.