Here's Where You Can Stream A Charlie Brown Christmas This Holiday Season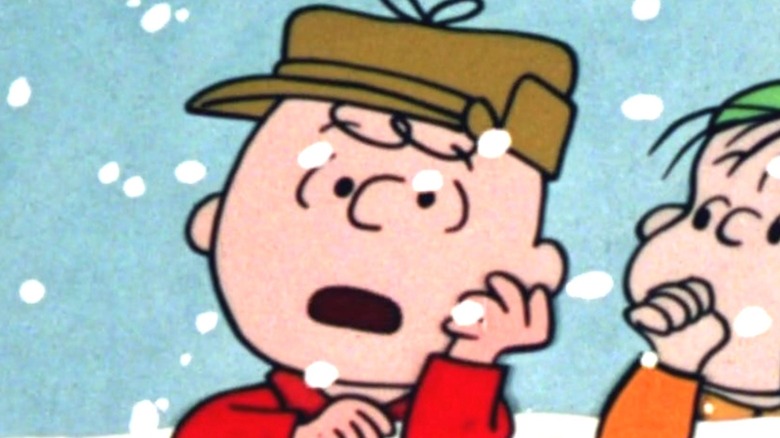 Apple TV+
We may receive a commission on purchases made from links.
The holiday season is all about tradition. If you celebrate Christmas, you are likely a seasoned pro when it comes to decorating your tree and leaving cookies out for Santa. Then there's New Year's Eve, which is all about celebrating a fresh start by wearing as many sequins as possible and drinking champagne for good luck. Festive movies and TV shows are a huge aspect of these holidays and their traditions. One of the most classic holiday specials has been airing on television since the mid-1960s, and it's an animated treat featuring some of our favorite comic strip characters. That special? It's 1965's "A Charlie Brown Christmas," of course.
"A Charlie Brown Christmas" was the first-ever made-for-TV "Peanuts" adaptation, sparking specials for other holidays, including Halloween, Thanksgiving, and soon, New Year's Eve. Since its debut more than 50 years ago, "A Charlie Brown Christmas" has been required viewing for many families as they celebrate the holidays and remind themselves of the true meaning of Christmas. Plus, it's always nice to see Charlie Brown, Linus, Snoopy, Lucy, and the rest of the Peanuts gang come together to put on a Christmas pageant and find the right tree — even if we've seen it play out year after year. 
So, now that we're officially in December, it's time to figure out which of the seemingly endless number of streaming services has "A Charlie Brown Christmas" on their platform. 
A Charlie Brown Christmas isn't too hard to find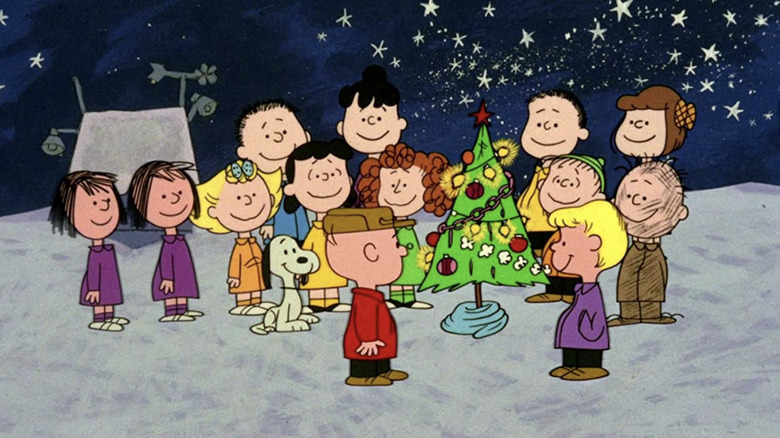 Apple TV+
While Freeform's 25 Days of Christmas has a boatload of quintessential holiday content airing nearly every day of the month of December, "A Charlie Brown Christmas" didn't make the list. While it's peculiar, it's mostly due to Apple TV+'s acquisition of Peanuts content in 2020.
If you'd like to watch this holiday special at home and you don't already have a subscription, you'll need to shell out the $4.99 a month for Apple TV+. After that, you're in luck because you can watch the classic special whenever your heart desires. If not, you can also get a seven-day free trial for the platform to watch the special as many times for free in one week.
Outside of streaming, "A Charlie Brown Christmas" will air on PBS and PBS Kids for one night only on December 19 at 7:30 p.m. ET (via Parade). If none of those options work for you, a DVD version is available for just $6.99 on Amazon, so you can get a copy for yourself and end the yearly worry of how you're going to get your Charlie Brown fix this holiday season.