Chris Wood And Kevin Smith's Hope For Mark Hamill's Skeletor On Masters Of The Universe: Revelation - Exclusive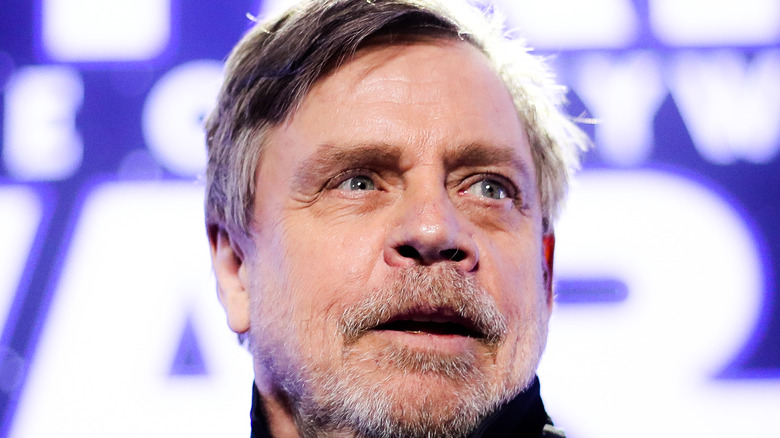 Rich Fury/Getty Images
When it comes to Hollywood legends, Mark Hamill has that title on lock as "Star Wars" icon Luke Skywalker and as a chilling villain voice actor in various franchises. Most recently, he took on the voice role of Skeletor in Kevin Smith's "Masters of the Universe: Revelation," taking the reins held by original actor Alan Oppenheimer. 
During an exclusive interview with Looper, Chris Wood (He-Man) and Kevin Smith dished on where they want the show to go in the future — particularly when it comes to Mark Hamill's Skeletor. Smith also revealed how Hamill's casting came about and what it's like to work with the iconic actor. 
On whether there's a "Masters of the Universe" arc that Chris Wood or Kevin Smith would love the show to put a spin on, the duo had a lot to say. Wood said, "I think there's a lot. Right, Kevin?" Smith responded with, "Yeah. It's crazy. We've played with a lot of the toys, but [there are] some big figures we haven't touched. Hordak." Wood added, "Yeah. I was going to say some of which will be teased, too, in part 2, look into the future of the show. But yeah. Cross those fingers."
The Future of MOTUR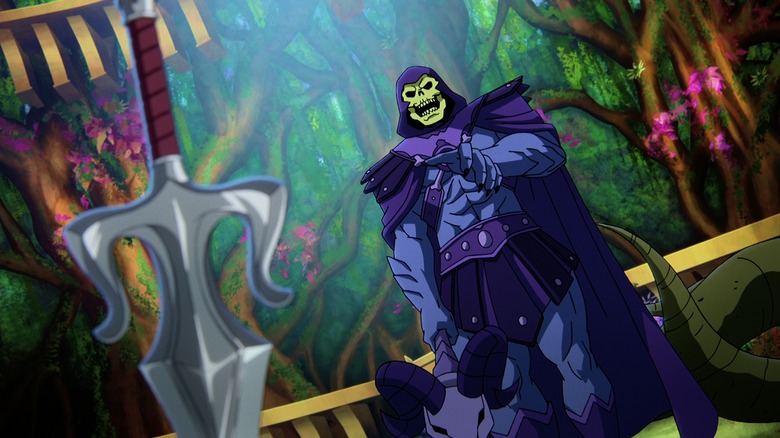 Netflix
Smith joked that it's something they'll have to consider if the show has a Season 2. When discussing fan demand he said, "But yes, Hordak would be amazing. I know, of course, every 'Masters of the Universe' fan is like, 'What about She-Ra?'" There's a lot of red tape when it comes to adapting a franchise that already exists — especially when the ownership rights are split. Just look at all of the drama that unfolded between Sony and Disney when it came to coming up with a compromise for Tom Holland's Spider-Man.
On the technical road bumps that would accompany including characters like She-Ra, Smith explained, "That remains a hope down the road. They're owned by two different companies, so it's not that easy. But hope springs eternal, particularly in Eternia. That would be fun. That'd be fun to bring those characters back together, particularly if we got to do a Christmas special. That'd be neat."
At the notion of a Christmas special, Wood said, "Oh, my God. Yes. Please. Hamill's quite familiar with Christmas specials, so he's ready. You know he's ready." Given the, shall we say, less than ideal reception of the "Star Wars Holiday Special" that Hamill appeared in, you have to wonder just how much money someone would have to throw at Hamill to take part in another. 
However, Wood was unconcerned about getting Hamill on board, saying, "I think he'd do it for free. He loves Christmas." Smith added, "Well, especially if it's voiceover. He could do it from his house." Wood agreed, "Yeah. Probably should." Maybe Hamill would be game for a festive voiceover iteration of Skeletor. How about Santa He-Man vs. Skeletor?
From Jedi to Skeletor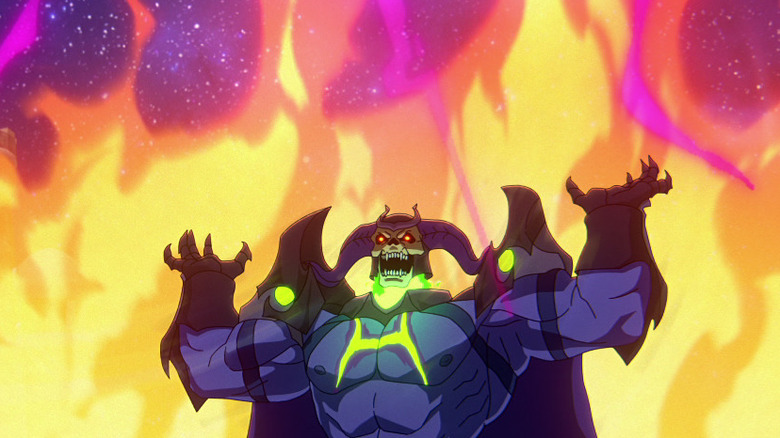 Netflix
Before Chris Wood hopped on the call, Smith discussed what it was like working with Mark Hamill, everyone's favorite former Jedi. On how Hamill's casting came about, Smith said, "That was one of the first conversations we had about the 'Masters of the Universe,' was who would play Skeletor. Resoundingly, everybody leaned towards Mark." 
While many people know Hamill as a lightsaber-wielding hero, no one can voice a villain quite like him. "Mark, aside from, of course, being Luke Skywalker of our childhood, has been the best Joker for the last 30 years running. He's a wonderful voice artist," Smith noted. "As somebody I've known now for years personally, he's just a fount of information — one of the most interesting cats you'll ever meet. He's well-rounded on subjects across the board, including old performers, old voiceover performers, and old actors — which he was able to pull in for the Skeletor that he put together."
However, this isn't the first time Smith and Hamill teamed together. "I've worked with him before, on 'Jay and Silent Bob Strike Back' in 2001, and I got to have a lightsaber fight with him there. This was wonderful watching him play Skeletor and playing with him," Smith explained. Yet when you have a lightsaber battle with the galaxy's most notorious Jedi, few things can top that experience. 
"But nothing's going to top the lightsaber fight. He kicked my ass. But still, it was pretty damn magical. So lovely to step up with him to the microphone as he takes on another iconic role and makes it his own," Smith continued. "For generations, most people have known the great Alan Oppenheimer [as] Skeletor. For this, it was like, well, passing the torch over here. We kept Alan involved. He was our Moss-Man, amongst a few other voices. But it felt like the right decision." No one can argue that fact after hearing Hamill's gripping performance as Skeletor. 
Fans can binge Part 2 of "Masters of the Universe: Revelations" on Netflix now.