Jordan Peele's Nope Has Hit A Major Production Milestone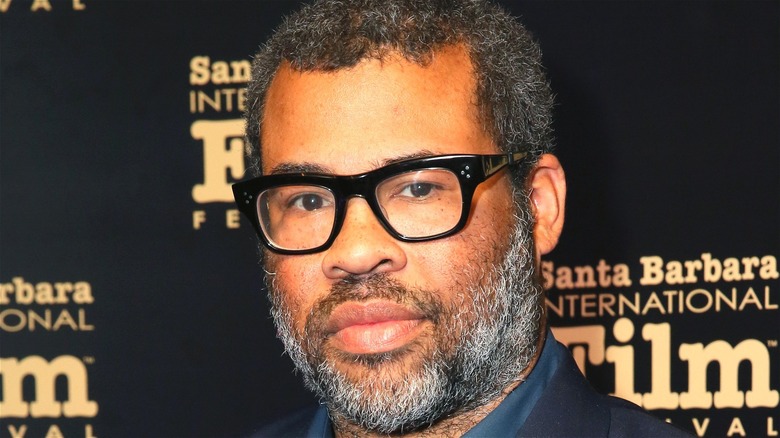 Rebecca Sapp/Getty
It wasn't all that long ago that Jordan Peele was recognized mostly as a talented performer with a crackling sense of humor and uncanny comedic timing. That reputation forever changed when he unleashed the horror genre beast known as "Get Out" on the masses in 2017. The film not only became a box office hit (per Box Office Mojo), but made a record-breaking Oscar-winner of Peele, vaunting him to the top of Hollywood's auteur A-list (via Vanity Fair).
Peele has kept busy in the director's chair since then, following "Get Out" with the equally impressive "Us" in 2019. He's currently deep into production on his latest genre confection as well, which is set to release in July of 2022. Little is known of the new so far, save that it's titled "Nope," and that it will again see Peele working in the horror genre. We also know that "Nope" reunites Peele with his "Get Out" star Daniel Kaluuya, who will appear alongside other talented actors like Keke Palmer, Steven Yuen, and Barbie Ferreira. 
Per a recent Variety report, we've just learned Peele tapped none other than the great Hoyte Van Hoytema to shoot "Nope." But the most welcome news in that Variety piece is that it appears the film is further along in production that we might've anticipated. 
Nope is one step closer to hitting theaters after wrapping principle photography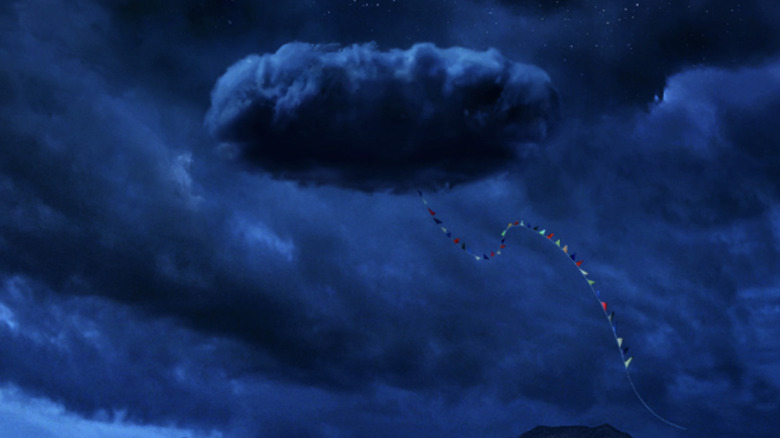 Universal Pictures
As for Hoyte Van Hoytema, his name should be familiar, as the Oscar-nominated cinematographer has lensed some of the most memorable films of the past two decades, including "Let The Right One In," "Her," "Dunkirk," and "Ad Astra." And regarding the production update on Jordan Peele's "Nope," you'll be happy to know the film has just wrapped filming, and is now barreling headlong into post-production.
That news doesn't get us any closer to knowing just what the heck "Nope" is about, of course, but it's comforting to know that the film appears to be moving forward on schedule and, barring any post-production setbacks, should easily make its July 22, 2022 release date. Of particular interest in that Variety piece is the barely touched-upon news that Peele and Hoytema photographed the film in 65mm and IMAX formats. Said fact obviously doesn't tell us anything specific about what madness Peele has in store for audiences, but opting to tell the story in such large-screen formats teases the likely possibility that "Nope" stands to be his biggest film to date. 
Coupled with the cryptic "Nope" teaser poster released this past summer (which depicts a cloud with a kite string attached hovering in a stormy sky over a small mountain town, to say nothing of the film's unusual title), part of that story will likely have viewers looking up with dread. But even if we don't find out what frights await until "Nope" hits theaters, there's little question Peele will make it worth the wait.