The Best AHS: Hotel Line According To Fans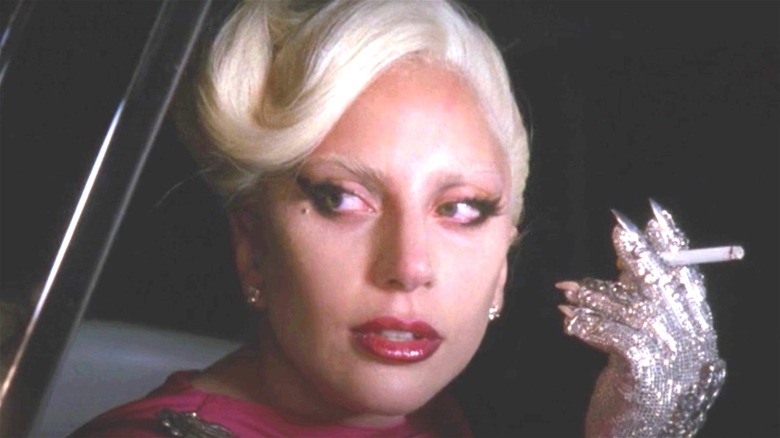 FX
Although "American Horror Story: Hotel" may have initially put off some fans who were not ready to see Jessica Lange replaced by Lady Gaga, the paranormal season has seen a resurgence in popularity in recent years. Season 5 follows the mysterious events surrounding the Hotel Cortez and its eccentric undead residents led by a vampiric hotelier known as The Countess (Lady Gaga).
Fans on the "American Horror Story" subreddit often reflect on their favorite scenes, characters, and quotes from the show's 10 seasons. With nearly 900 upvotes at the time of writing, a thread started by u/hellotheredani has united fans over one standout moment from "Hotel." Titled "Best line of that season," the thread begins with a screengrab of a quote from a pivotal moment from the season, which the OP later described as, "a mess with some really beautiful characters." Mess aside, many fellow Redditors agreed that the quote in question embodies the best parts of "Hotel."
So, which quote do AHS fans agree is the best to come from "Hotel"?
AHS fans loved The Countess and Liz Taylor's dynamic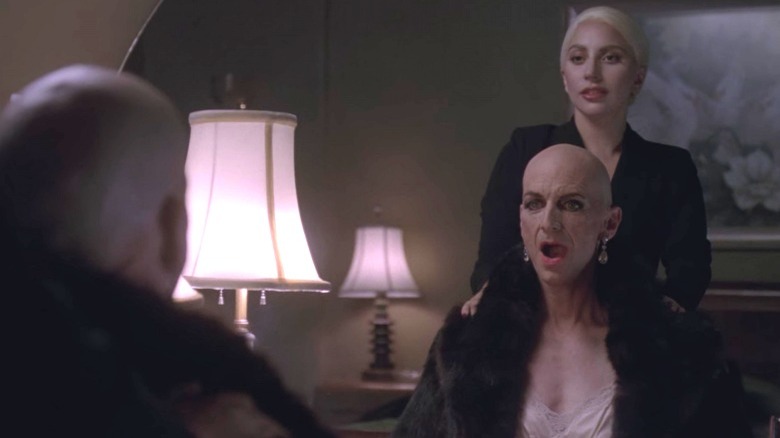 FX
Whether you loved or hated "Hotel," it's undeniable that Liz Taylor (Denis O'Hare) is one of the most beloved "American Horror Story" characters. So, it's no surprise that fans on the show's subreddit gushed over an exchange between Liz and The Countess in the episode "Room Service."
In a flashback to the 1980s, Liz is shown to still be in the closet and presenting as a married man who travels often for work. While staying at the Hotel Cortez, The Countess appears to Liz and helps her embrace who she is on the inside. Liz Taylor is born during a makeover set to "Bette Davis Eyes," which includes The Countess reassuring her, "Oh, honey, goddesses don't speak in whispers. They scream."
Of all the emotional moments in "Hotel," many fans agreed that this line was the best, with u/thespeedofpain even sharing that they got a tattoo of The Countess' line in O'Hare's handwriting.
"I've got the poster with this quote in my room, and it sometimes helps me through the day," revealed u/scuzzlebutted.
"Listen, as a blossoming trans woman at the time this season was airing, this scene meant everything to me," wrote u/torpedowitch. "More so then [sic] I knew at the time. Liz Taylor is such an important character being a trans woman who isn't traditionally femme, yet she's treated as a woman just as any other. It was very empowering for me and I'm sure many others."