These Are The Most Popular Comfort Characters According To AHS Fans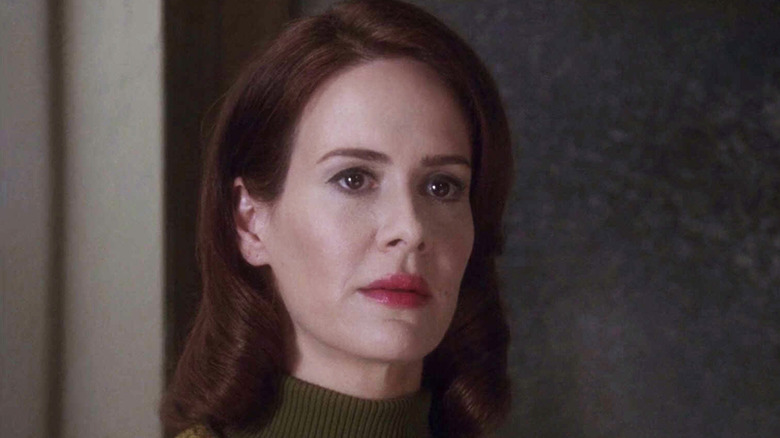 FX
Comfort characters and a horror anthology may not seem like a likely duo, but fans of FX's "American Horror Story" have taken to the show's subreddit to discuss which characters bring them joy. A 2020 Vice article explained that the term refers to "a fictional character people find immense comfort in, either because they can identify with them or wish that they could hang out IRL."
While nobody is clamoring to hang out with Bloody Face or Twisty the Clown, fans have looked beyond the show's horror and gore to find bright spots. Certain characters, like the mellow Misty Day (Lily Rabe) from "Coven" or angsty Violet Harmon (Taissa Farmiga) from "Murder House," stand out. A thread started by u/Consistent-Low-1892 asked, "Who's your favorite comfort character from any season?" and received 43 responses. Answers ranged from minor side characters like the seemingly reformed Pepper (Naomi Grossman) to fan favorites like the beloved journalist Lana "Banana" Winters (Sarah Paulson), both from "Asylum."
So, who are the most popular comfort characters from the nine seasons of "American Horror Story?"
You can check-in, but not out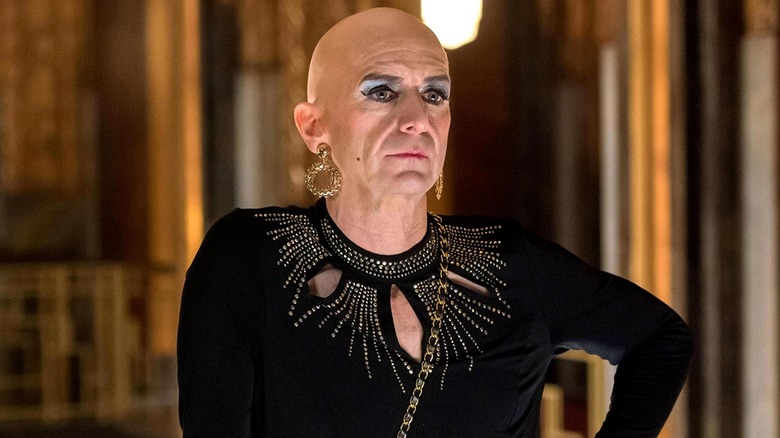 FX
While "Asylum" is arguably the darkest season of "American Horror Story" thus far, fans gravitate to its few redeemable characters for comfort. Fans pointed to Kit Walker (Evan Peters) — a working-class family man who maintains a positive and polite persona despite facing severe backlash for his interracial marriage to his Black wife, Alma (Britne Oldford). Following her abduction by aliens, he is framed as serial killer Bloody Face and institutionalized at Briarcliff Manor.
A now-deleted user said that Walker is "One of the few AHS characters that's genuinely a good person, and I respect that he spent most of his life post-asylum just raising those kids. King energy."
The other most popular comfort character hails from "Hotel." Liz Taylor (Denis O'Hare), a transgender bartender with a dry sense of humor and a penchant for bold style, is revered for her wisdom and unwavering acceptance of the haunted hotel's supernatural guests. As u/MadeUpMelly said, "Liz Taylor is my everything." Other fans celebrated her ability to make them laugh, referring to her mentor-like friendship with The Countess (Lady Gaga).
Of course, not all "American Horror Story" fans were as sentimental. Some fans pointed to the "DRILLDO demon" and the cult leader Kai Anderson (Evan Peters) to break up the lovefest for the show's kind-hearted characters. It is a violent horror series, after all.