The Terrifying Serial Killer CSI Fans Want To See Return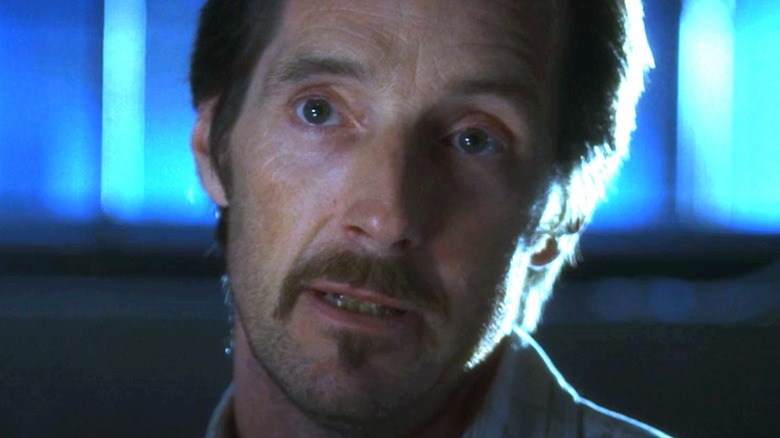 CBS
We may receive a commission on purchases made from links.
"CSI: Crime Scene Investigation" has seen its fair share of killers and sociopaths over the years. There was Paul Millander aka Judge Douglas Mason (Matt O'Toole) who terrorized Gil Grissom (William Petersen) and the gang in Seasons 1 and 2, the Miniature Killer from Season 7, Charlie Dimasa aka "Dr. Jekyll" from Season 10, and countless other crazies from years past. But what if one of these big bads could make a return somehow? 
Sure, some have been written off completely from the CBS procedural in shocking and legendary ways. But what if fans could break out one of these terrifying characters from the "CSI" creative vault? Someone who is still alive, and just popular enough to be remembered by the masses. That's the idea that keeps getting raised on social media in recent months following the announcement and debut of "CSI: Vegas" — and there's one particular name that continues to be brought up time and time again. 
CSI fans have been calling for a Sqweegel return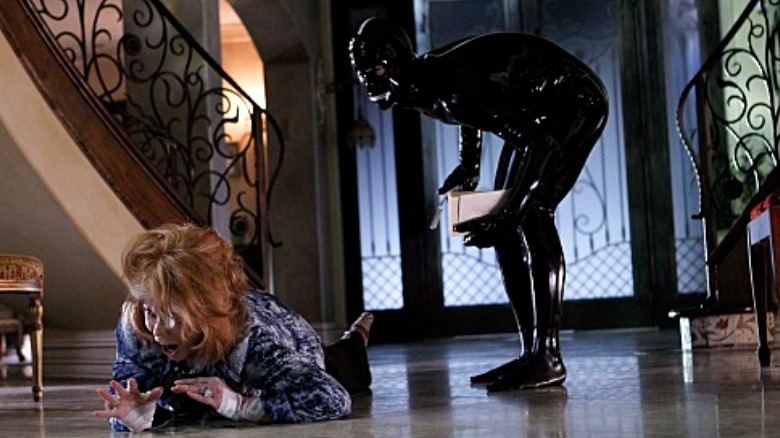 CBS
Of all the lunatics to come out of Las Vegas, one of the most popular (and equally sadistic) would have to be Ian Moone aka Sqweegel from Season 11 (2010). 
A latex-covered vigilante of sorts, Moone goes around murdering seemingly benevolent citizens across Sin City after discovering that they "harbor hidden secrets," as CBS puts it. One such killing saw Sqweegel take out a local hero and paramedic who had been rescuing victims from fires that he was secretly setting himself. The name that the "CSI" anti-villain uses, Ian Moore, is an anagram for "I am no one," which is the very last line we hear from Sqweegel after he evades police at the end of Episode 4. Now that "CSI" is back, many fans have been calling for a return of their favorite bloodthirsty contortionist. 
"If the new CSI is revisiting old cases every now and again, I vote sqweegel," wrote Twitter user @ChelseyMcCain back in October. 
"Sqweegel deserved more than one episode of CSI," tweeted @LuxAstarte. Redditors have felt the same way, but also note that Sqweegel was supposed to be a one-off to bring attention to creator Anthony Zuiker's book that came out at the time, "Dark Prophecy A Level 26 Thriller Featuring Steve Dark," which included a character named Sqweegel. 
"It always surprised me he never came back," said u/ash894 in an October "CSI" discussion. "One of the few they never had any idea who committed the crime," added u/JCbowden10.