The Surprising Reason Why 9-1-1 Fans Are Loving Season 5 Episode 9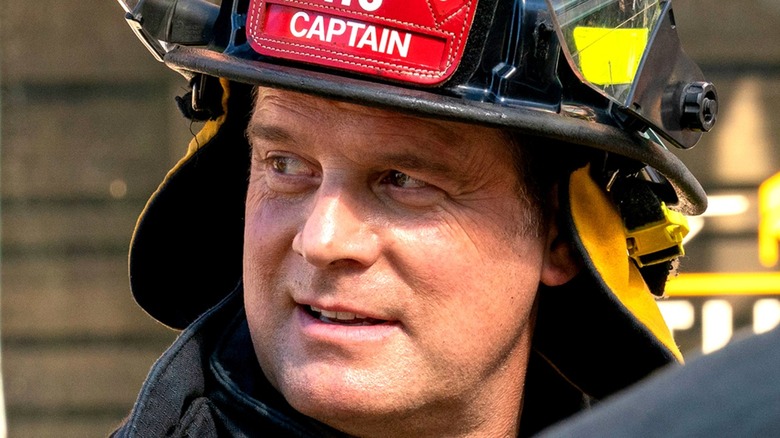 Jack Zeman/FOX
Fox's first responder drama "9-1-1" is currently in the midst of its fifth season. For a variety of reasons, this latest batch of "9-1-1" episodes has brought about various changes to a show that has aired steadily on the network for years now. Perhaps most notably, Jennifer Love Hewitt, who portrayed 911 operator Maddie Buckley since Season 2, left the series midway into Season 5 in order to take care of her newborn son. Her costar Rockmond Dunbar, who portrayed Michael Grant since its pilot episode, likewise left the show partway into the season following a dispute over COVID-19 protocols. While neither of these characters are confirmed to be gone for good, Season 5 is nevertheless proceeding without two longtime series staples.
Perhaps less notably, fans watching this already somewhat tumultuous season were surprised when Season 5 Episode 7 aired lacking a ghost story plotline teased in multiple previews. Fortunately, only two weeks later, viewers of the subsequent Episode 9 had generally kind things to say about it online for one predominate reason.
Fans praised Season 5 Episode 9 for its lighthearted tone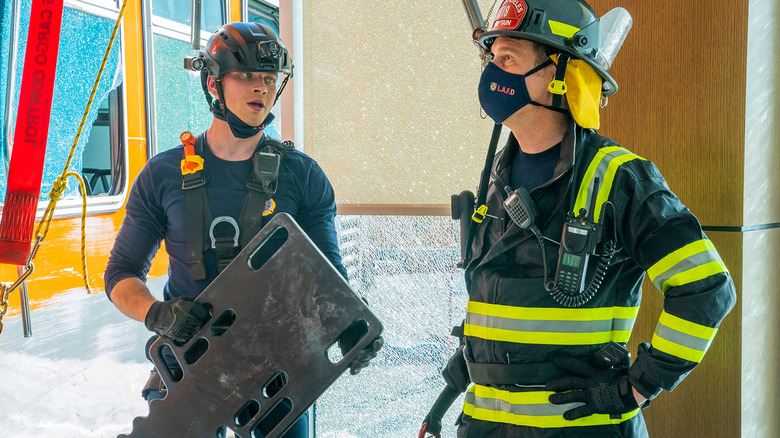 FOX
In a discussion thread about Season 5 Episode 9 of "9-1-1" on the series' official subreddit, many of the most upvoted comments single out either humorous moments or the overall lighter tone of the episode as particularly noteworthy. User sopher0, for example, wrote, "I love just seeing them as a team making fun of each other and goofing off. I feel like we've been missing that a little bit." That comment was upvoted over 75 times, more than any other comment in the rest of the thread, suggesting this was a commonly held sentiment among viewers. Similarly, user julisine wrote, "I missed these playful moments between them all we really needed a good lighthearted episode." Their comment was upvoted over 40 times.
Other commenters referenced particular characters' behavior or specific jokes as standout moments. User Daomadan, for example, singled out a comical reaction by Buck (Oliver Stark), whereas user LIZZY_G127 recounted enjoying Eddie (Ryan Guzman)'s constant state of amusement throughout the episode. From the sound of it, then, plenty of fans will be hoping for a similarly lighthearted tone as "9-1-1" Season 5 continues.