Is Jennifer Love Hewitt Leaving 9-1-1 For Good?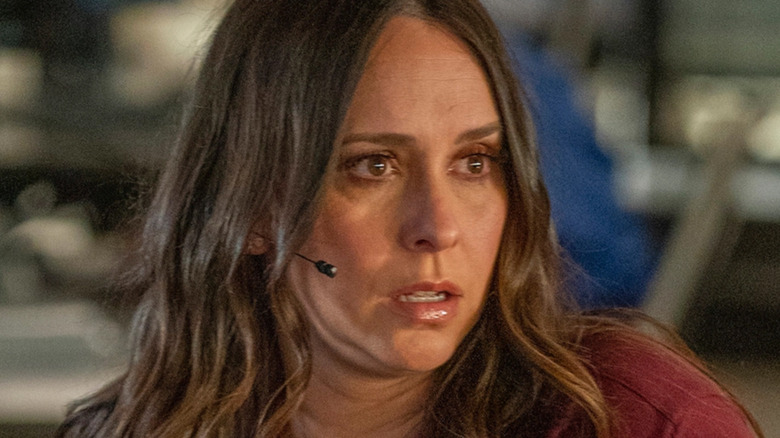 Fox
First responder drama "9-1-1" is one of the latest on an ever-growing list of TV series produced by Ryan Murphy. The series' cast features some names likely recognizable to audiences as well, like Angela Bassett, who portrays an LAPD cop, or Connie Britton as a 9-1-1 phone line operator.
"9-1-1" is currently in its fifth season, and the longer it continues, the more the series is theoretically in danger of losing some of its key players. For example, fans briefly thought Ryan Guzman, who portrays firefighter Eddie Diaz, might leave following the series' fourth season finale. Guzman remains a part of the series' cast, but nevertheless, the threat of his departure was real, especially considering Connie Britton previously left after only one season — save for a short return in Season 3 (via Deadline).
Since Season 2 of "9-1-1," Jennifer Love Hewitt has portrayed 9-1-1 operator Maddie Buckley, one of the series' central cast members. However, the conclusion of Season 5 Episode 3, "Desperate Measures," put Maddie's role on the show moving forward into question. Here's what we know about her future.
Jennifer Love Hewitt is gone, but probably not for good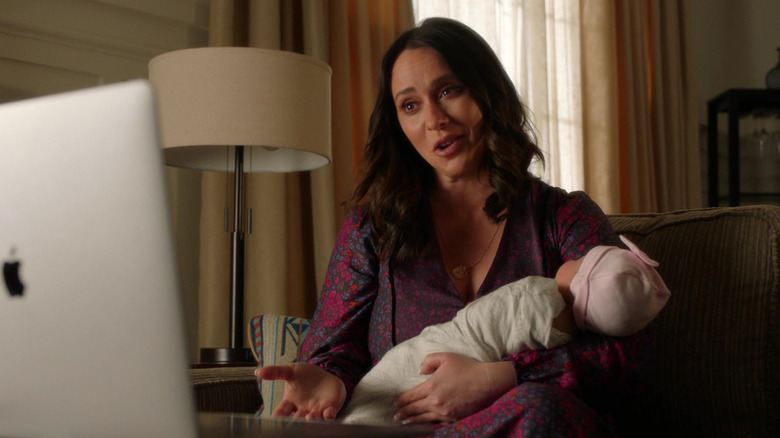 Fox
Three weeks prior to "Desperate Measures" airing, Jennifer Love Hewitt posted to her Instagram account that she gave birth to a child. Maddie's departure in "Desperate Measures," then, essentially doubles as time off for Hewitt to take care of her newborn baby.
Thankfully for fans of "9-1-1," showrunner Tim Minear told TVLine prior to the Season 5 premiere that Maddie's struggle with her mental health — which was more-or-less the in-fiction reason for her departure — is "a story that I don't want to give short shrift to. It will end up creating a major complication for Season 5." At the very least, then, Minear seems to have plans for Maddie's storyline, quite possibly even after her sudden retreat.
As noted in a writeup on Newsweek, Hewitt is credited as a cast member in the next two episodes of "9-1-1," though given Maddie's departure, this is most likely a formality rather than an indication that she'll be making a surprise return. Nevertheless, it's evidence that Hewitt's tenure on "9-1-1" isn't over, given that an out-and-out departure would likely mean a removal of her name from the series' credits altogether. It's quite possible, then, that Hewitt will return at a later date, both given Minear's plans for Maddie's storyline and the fact that she remains a credited cast member.
The next episode of "9-1-1," which will deal with some of the fallout from Maddie's departure, airs on October 11.