A New, Exciting Cast Member Just Joined Yellowstone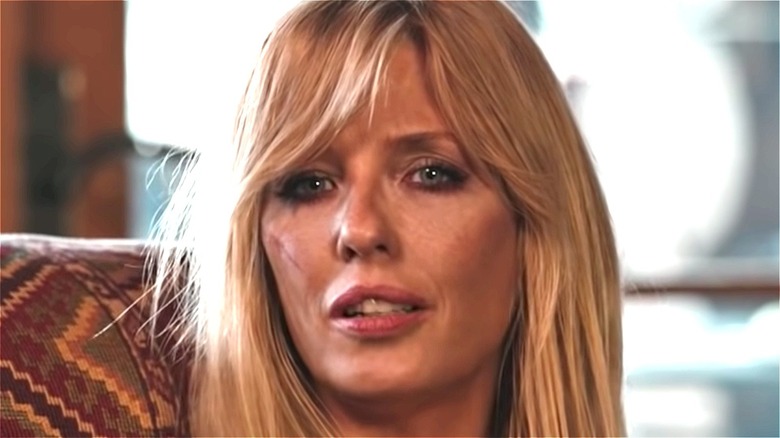 Paramount Network/Youtube
The fourth season of "Yellowstone" is in full swing, and with it comes some fresh faces. 
The show's latest episode, "Under a Blanket of Red," introduced a fiery new character who shakes things up for the Dutton family. The woman appears as an animal rights activist to protest against the Duttons' livestock business before eventually catching the attention of the patriarch himself.
"You must be the big boss," says Summer Higgins (played by "Coyote Ugly" star Piper Perabo) during a heated exchange with Kevin Costner's John Dutton. The characters meet following a demonstration outside the Dutton livestock office, which ends in violence and Luke Grimes' Kayce Dutton losing his cool. 
"I'm the retired big boss," replies John. "You can see how that's working out for me." Summer winds up being thrown behind bars for her participation in the Dutton protest, but surprisingly gets bailed out by John himself, who then invites her to the family ranch for a better understanding of what goes on there. Here we discuss what Perabo's new character has up her sleeve, and how it will play out over the course of "Yellowstone" Season 4.
Meet Summer Higgins: The Duttons' new ally?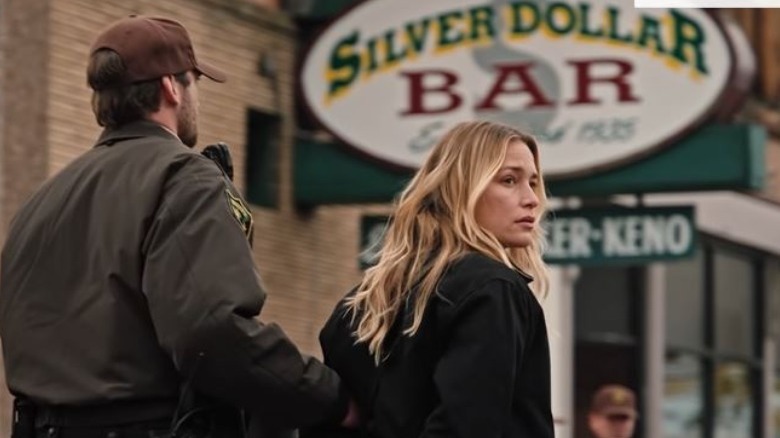 Paramount Network/Youtube
It didn't take long for Piper Perabo's new character to shake things up in the fourth season of "Yellowstone." The Portland native not only targets the livestock industry, but also sets her sights on thwarting the proposed airport plans from Season 3 — making her a possible ally for the Duttons, who also want to see the project scrapped. 
"It's pretty cool to come aboard Yellowstone," Perabo explains in a featurette. "This season there's an airport they're trying to build and although I was in the area doing [animal] protests, to protest the building of an airport is a much bigger deal and much more dangerous." According to Perabo, once Summer begins learning what's going on with hedge fund Market Equities and the Duttons' land, "her plans get a lot bigger." 
This includes being taken under the wing of Kevin Costner's John Dutton. "I think Summer has a little bit of a cowboy fantasy," Perabo says in a separate "Yellowstone" featurette. "So there's something there." 
Perabo's husband, Stephen Kay, is a director and producer on "Yellowstone," so the part was a perfect fit for her. "It's gonna be badass," she said of her role in Season 4.