This Is How Much Yellowstone's Luke Grimes Is Actually Worth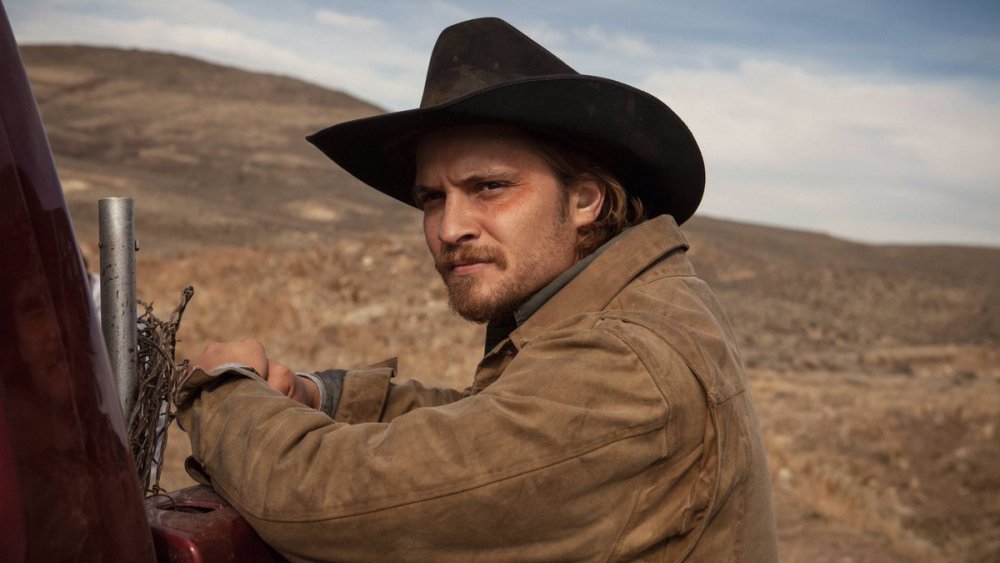 Paramount Network
He's got classic Hollywood looks, a tragic backstory, and a thousand-yard stare that could stop a wild horse in its tracks. Over the first two seasons of Paramount Network's breakout neo-Western melodrama Yellowstone, Kayce Dutton been one of the more emotionally tortured souls on a show that runs its characters through the emotional ringer on a weekly basis. The youngest child of Montana ranching kingpin John Dutton (Kevin Costner), he frequently looks like he could use a great big hug from anyone who's ever passed a day on the Yellowstone Dutton Ranch. Unfortunately, the Duttons aren't really huggers, and prefer to fight with those trying to claim the ranch for themselves.
While Kayce seems doomed to stare off into the lavish Montana landscapes dreaming of a life that might've been for the foreseeable future, the actor who plays him has quietly been earning raves for his introspective turn as the pensive baby of the Dutton family. That actor's name is Luke Grimes, and though he's still a relatively new face among the Hollywood landscape, he's carved out a niche for himself in showbiz over the years, delivering strong performances in a string of notable supporting roles. 
In fact, Grimes has been acting professionally for close to 15 years. While he's never quite found a proper breakthrough, he's still managed to earn quite a bit of money for his efforts.
Luke Grimes' many acting gigs have contributed to his net worth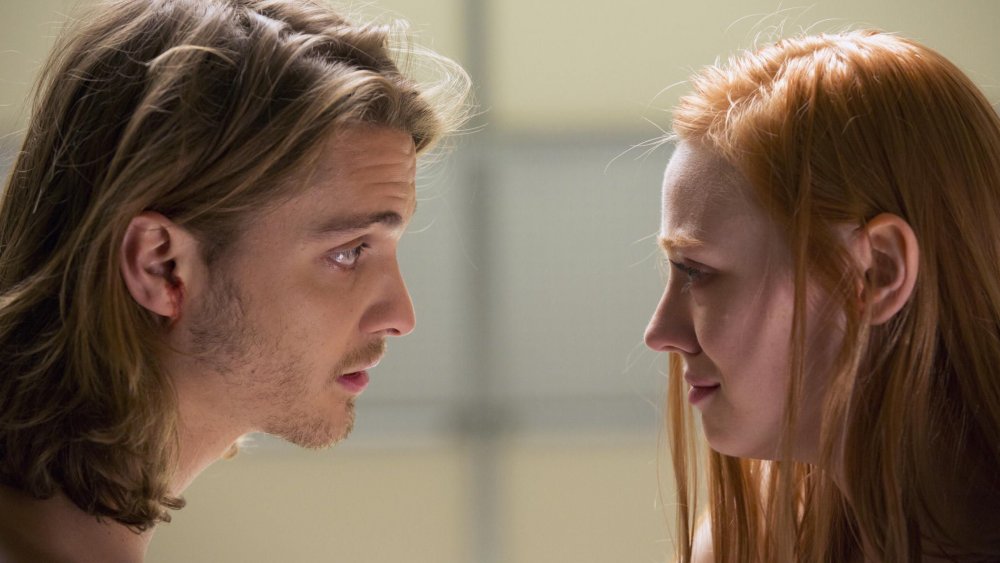 HBO
As of February 2020, Luke Grimes' reported net worth is hovering around $500,000. The number might seem low for a steadily employed actor, but it appears to be a pre-Yellowstone estimate, so it's a safe bet Grimes' bank account has grown a bit in the past two years. His Yellowstone co-star Kevin Costner makes $500,000 per episode — and while it's unlikely that Grimes, who doesn't have the same name recognition as Costner, earns that much for his performance on the show, we're betting his salary is quite sizable.
So, from where did Grimes accumulate his half-million-dollar net worth? A variety of places. 
Grimes got his start in Jonathan Levine's underrated 2006 slasher All The Boys Love Mandy Lane, in which he portrayed the super-skeezy wanna-be stud Jake. He followed that film a couple of years later by appearing in another underrated indie, Assassination of a High School President, opposite Zoë Kravitz and Bruce Willis. 
Grimes next found success on the small screen with a recurring role as Ryan Lafferty on the CBS drama Brothers and Sisters. Not long after, the actor turned up opposite Liam Neeson in the sequel to the 2012 actioner Taken. A year later, Grimes got what appeared to be a big break by landing a key role on HBO's sex-crazed vampire drama True Blood. Unfortunately, Grimes' True Blood run lasted just one season — with the actor quitting the gig under heavy scrutiny either because of scheduling conflicts, or because he didn't like the direction his character was taking, depending on who you talk to. 
Whatever the case, it seems Grimes' career wasn't hampered much in the wake of the True Blood controversy. He's continued to book big-screen gigs since — landing a role in the Fifty Shades of Grey trilogy, trading lines with Bradley Cooper in American Sniper, and appearing as a cocky gunslinger in the star-studded Magnificent Seven remake. 
With Yellowstone currently making a star of Luke Grimes, you can bet you'll be seeing a lot more of him moving forward — and that he'll keep lining his pockets with each new project.