30% Of AHS Fans Agree This Was The Best Freak Show Character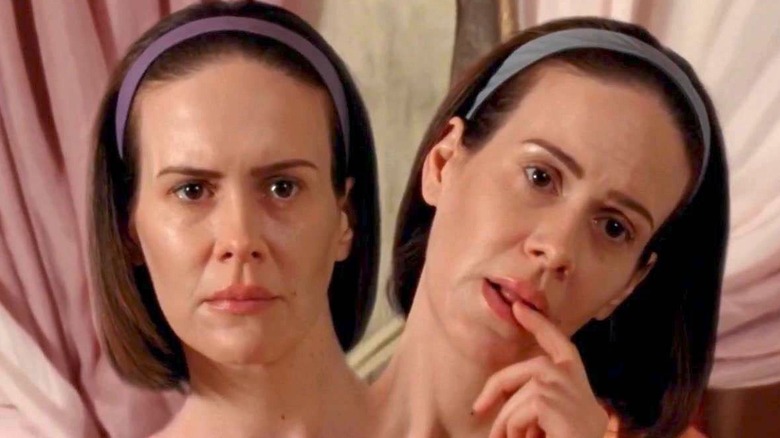 FX
From warring teen witches to aliens controlling the government, FX's "American Horror Story" has explored various spooky themes across its 10 seasons. "Freak Show," one of the franchise's earlier entries, follows a struggling circus troupe forced to face their morbid pasts and cover up the murders surrounding them. While the show often features strange characters, the carnies of Fräulein Elsa's Cabinet of Curiosities simultaneously embrace being misfits while also wishing to make it in the real world.
Fans on the "American Horror Story" subreddit recently voted in a poll to determine who was the best character from the carnival-themed season. The poll, held by u/Illiana24, asked fans to consider objective aspects like character arcs, backstories, and acting, rather than just voting for their favorite character. Nearly 400 votes were cast between Elsa Mars (Jessica Lange), Bette and Dot Tattler (Sarah Paulson), Dandy Mott (Finn Wittrock), Jimmy Darling (Evan Peters), Twisty the Clown (John Carroll Lynch), and the option of "Other."
So, which "American Horror Story: Freak Show" character did fans determine was the best?
Freak Show fans were impressed by the killer Dandy Mott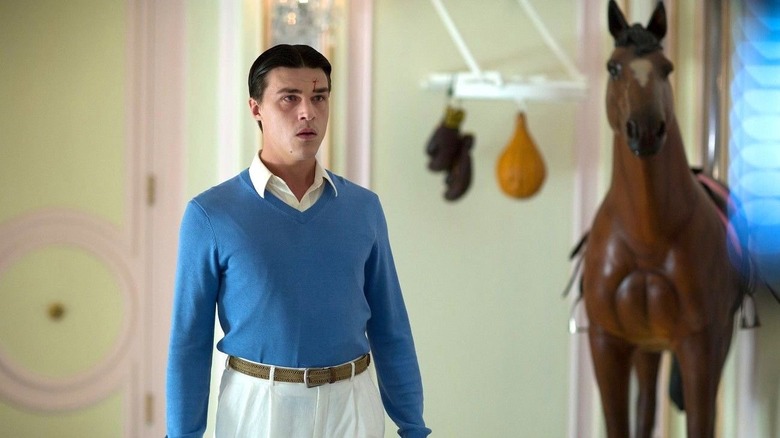 FX
With 120 of the 396 votes, Dandy Mott edged out Elsa Mars to win the "Freak Show" fan poll. Many "American Horror Story" fans took to the comment section to add to the "Other" option, emphasizing how much they enjoyed the "Freaks" of the show, such as Ma Petite and Desiree Dupree. However, the numbers show that the spoiled, disturbed Dandy Mott impressed fans the most.
Dandy is initially introduced as an obsessive fan of the troupe and aspires to join them despite his family's wealth and high social status. He then connects with Twisty the Clown, a disgraced children's performer turned serial killer. A match made in hell forms as Dandy embraces his dark side and becomes determined to get what he wants, by any means necessary.
Fans have consistently gushed about Wittrock's performance in "Freak Show," which landed him a Primetime Emmy nomination for Outstanding Supporting Actor in a Limited Series or a Movie (via IMDb). The actor is among producer Ryan Murphy's frequent collaborators, appearing in HBO's "The Normal Heart," four other seasons of "American Horror Story," "The Assassination of Gianni Versace: American Crime Story," and "Ratched."