The Beloved Character Fans Hope Returns To The Mandalorian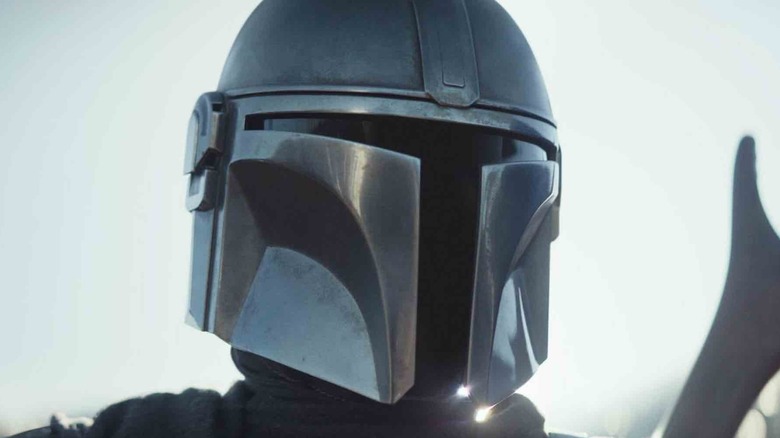 Disney/Lucasfilm
Over the course of four decades, the "Star Wars" franchise has left its mark on pop culture across a variety of mediums. The saga set in a galaxy far, far away encompasses movies, TV shows, comics, video games, and more, all of which delve deeper into the rich lore that George Lucas introduced all the way back in 1977.
The Disney+ series "The Mandalorian" continues this trend, expanding the mythology of "Star Wars" as we know it, all the while simultaneously featuring callbacks to the franchise's deep history. The story, which chronicles a lone wolf bounty hunter (played by Pedro Pascal) as he navigates the Outer Rim with a certain adorable and immensely powerful baby by his side, features an array of interesting characters, both familiar and new.
While Mando is the star of the show, fans have come to love many of the supporting characters, and there is one they are eager to see make a return to "The Mandalorian" down the line. Can you guess who it is?
Fans want to see this heroic lawman return to The Mandalorian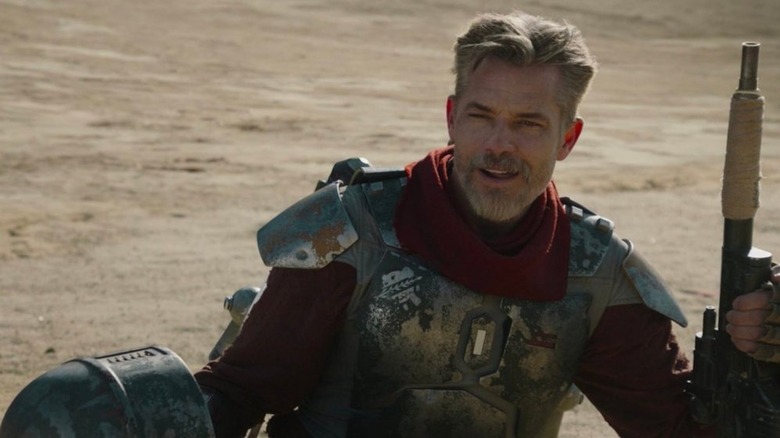 Disney/Lucasfilm
Cobb Vanth (Timothy Olyphant) made a big impression when he was introduced to "The Mandalorian" in Season 2. Olyphant was even nominated for an Emmy for his performance as the no-nonsense lawman, which led to a surprising reaction from his character's original creator.
Residing in Mos Pelgo on the planet Tatooine, Cobb is a heroic marshal who just wants to protect his town and save Tatooine from corruption. He and Mando form a bond and part ways on good terms, which is why some viewers hope to see them cross paths again in the near future.
"I'd really just be happy to get more of him, especially if they bring in more of how he was in the books," wrote Reddit user u/Spaceseas, referring to Chuck Wendig's "Aftermath" novels in which Cobb was first introduced to the Expanded Universe.
Elsewhere, some fans believe that he could enhance the story should he ever return to the show. "I think that, because of his friendship with Mando, it would make sense for them to team up again," says Redditor u/B0zzyk.
While many "Star Wars" fans would love to see Cobb return in "The Mandalorian," u/Captainsucka** thinks he deserves an even bigger role in the franchise. They declared, "I'd dig a miniseries with Cobb Vanth doing Marshal stuff on the deserts of Tatooine. And maybe part of an episode would have him cross paths with Peli Motto, Boba Fett, or even maybe someone trying to take Jabba's place."
Is Cobb Vanth's return a possibility?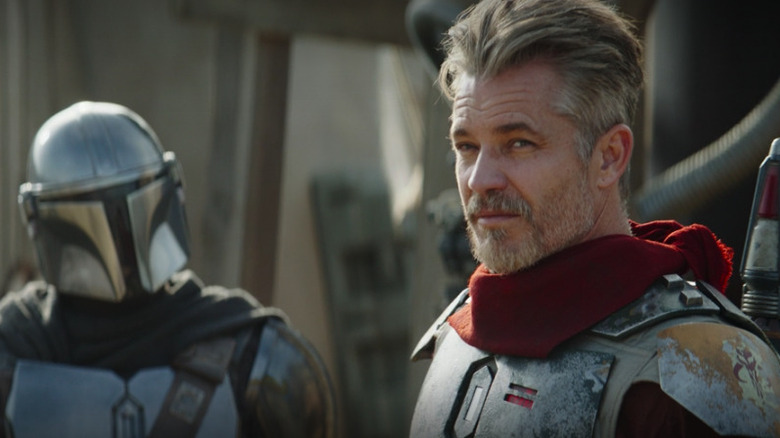 Disney/Lucasfilm
It remains to be seen if Cobb Vanth will return to "The Mandalorian" in Season 3, but Timothy Olyphant has teased reprising the role, albeit in a very subtle way. As Inside the Magic points out, the actor appeared on "Conan" sporting the character's facial hair earlier this year, sparking rumors that he'd been playing the lawman again in secret.
While it's possible that he was shooting scenes for "The Mandalorian," there's also a good chance that Olyphant will show up in "The Book of Boba Fett." The upcoming live-action series for Disney+ takes place on Tatooine, so it seems inevitable that Cobb will feature in some capacity — especially with Boba running his own criminal syndicate.
Still, that's all just speculation for the time being. Olyphant has kept quiet about his future plans regarding "Star Wars," but it's clear from the award nominations and fan reactions that many people would like to see him have a bigger role in the galaxy far, far away.